I am not interested in appearing perfect. If you feel relieved that this is not your normal Pinterest post, then good. If you wish I took a few more hours cleaning the corners and making my charts look professional, tough. This is the real deal my friends: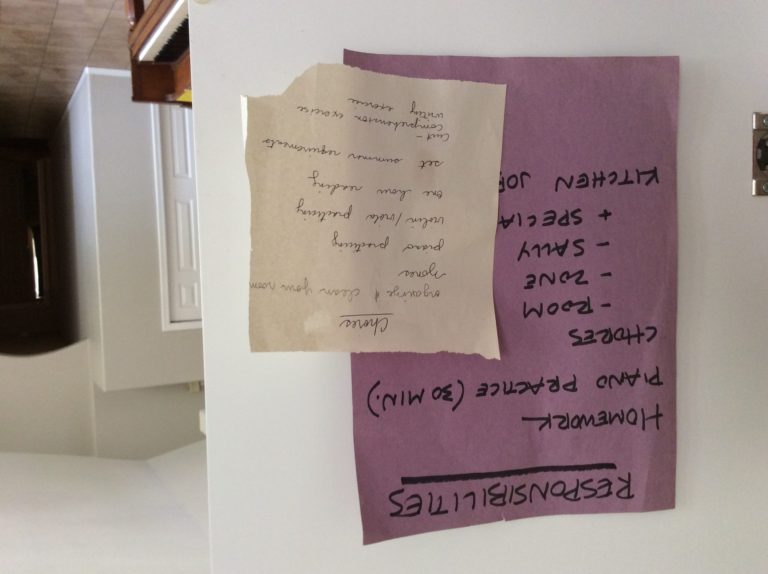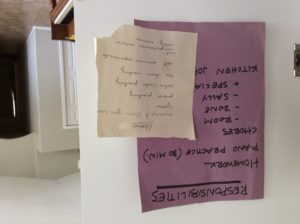 This purple chart (inside a kitchen cabinet) reminds Adam and Curt what they agreed to do after school before goofing off. (No video games are played on school days and ALL screens need permission, T.V. included). The white one is still up from summer time.
This is my favorite chart in the house. We turn it every week and follow it to-the-T. Every Monday night since Kay was born, we have been faithful about having Family Night on Mondays.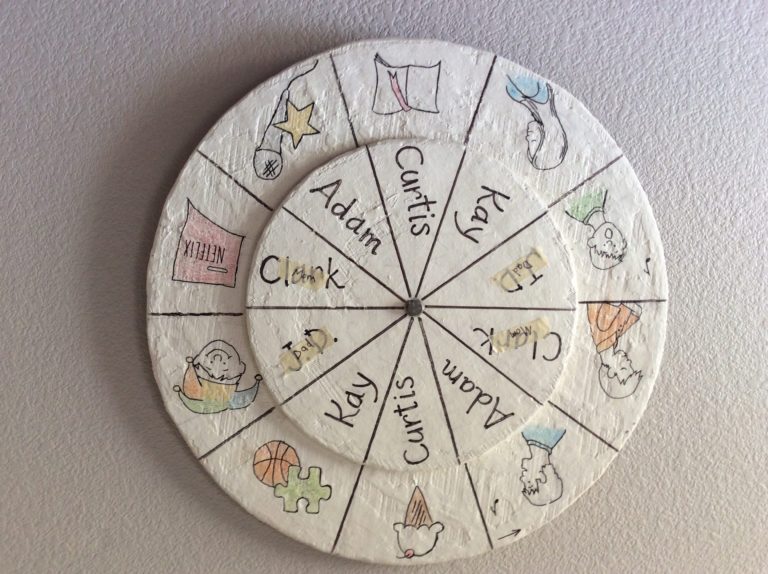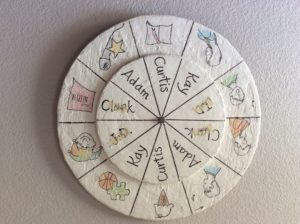 So, see the arrow on the top? This is were the agenda starts every Monday with opening song, then opening prayer. THEN WE SKIP AROUND to joke, talent and lesson (which is usually religious in nature). We close the meeting portion with a closing song and closing prayer. Lastly, we participate in an activity and a treat (budget is $3). The Netflix rotation indicates who gets to choose the family movie for the coming Saturday night.
You can see that with Kay and J.D. and Clark gone, we are needing a new chart. We have temporarily put tape on some of the names missing-in-action so that Duncan and I get turns. Here is the chart we used before Curt was born.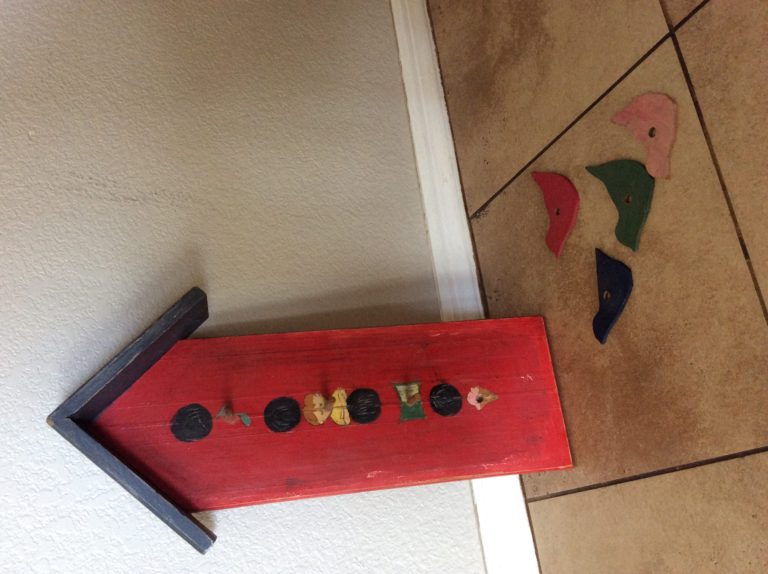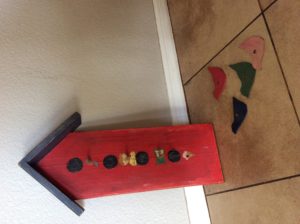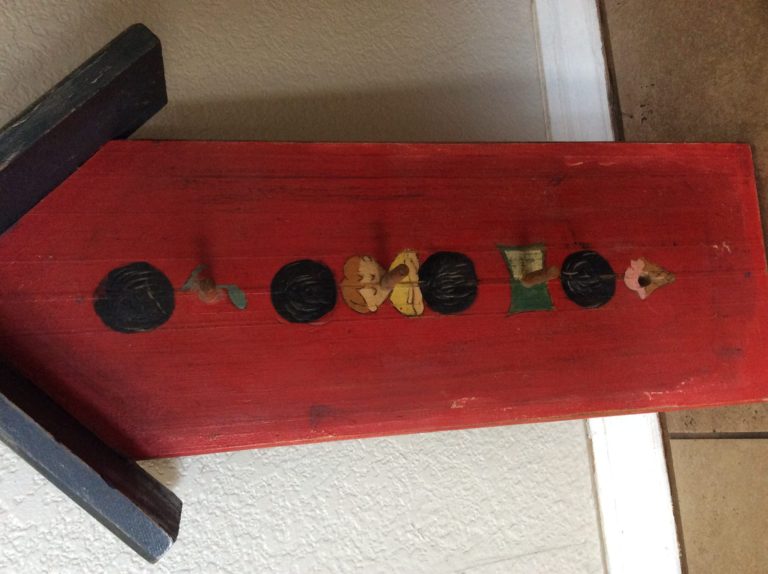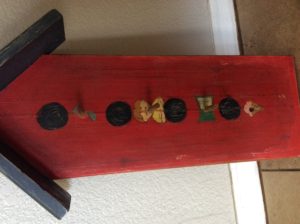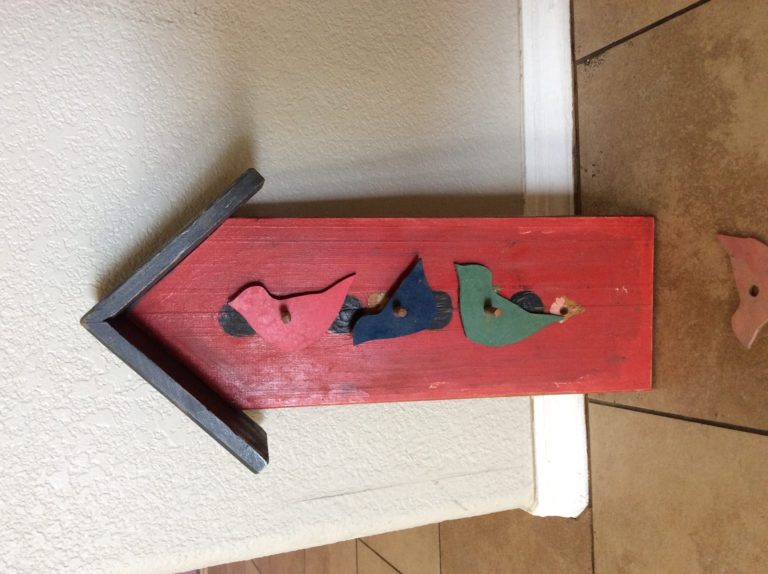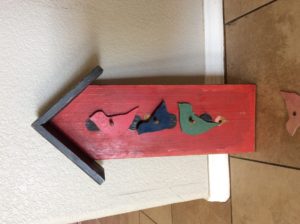 As you can see, there is song, prayer, lesson, and treat. Each bird stood for one of the kids. I loved this FHE plaque. The idea of little birdies landing on their assigned perch just came to me one day. Because I usually think of how I can make it before I complain that I can't afford it, I put it together with wood and paint from around the house. When the kids see this birdhouse, I should hang it up somewhere, they get warm fuzzies. I know my kids LOVE Family Home Evening…and they love each other more because of this wonderful tradition.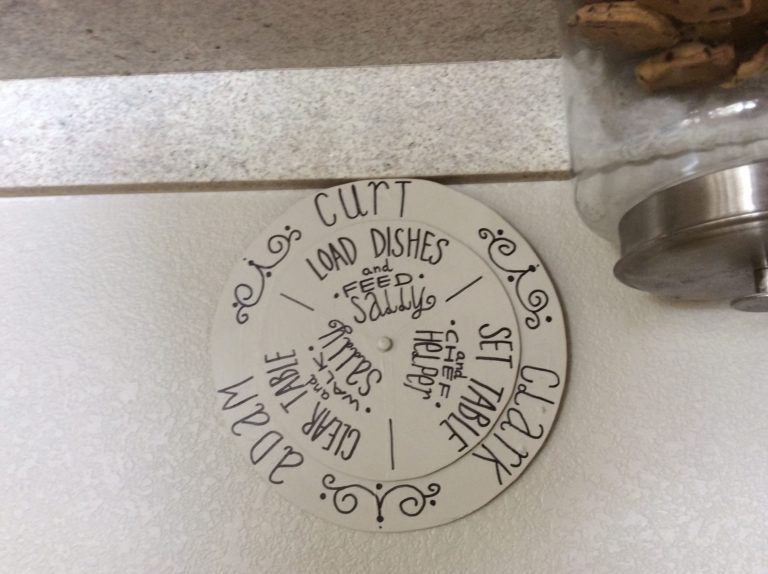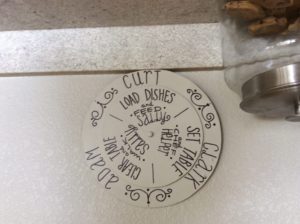 I made this when we got the kitchen remodeled last fall. Kay and J.D. were at college and now, ALREADY, it is out of date. I thought families were suppose to grow, not shrink. I like the peace and quiet – like right now, which allows me to blog. However, the wonderful days of giggles and rolls and peek-a-boo are gone. That makes me sad.