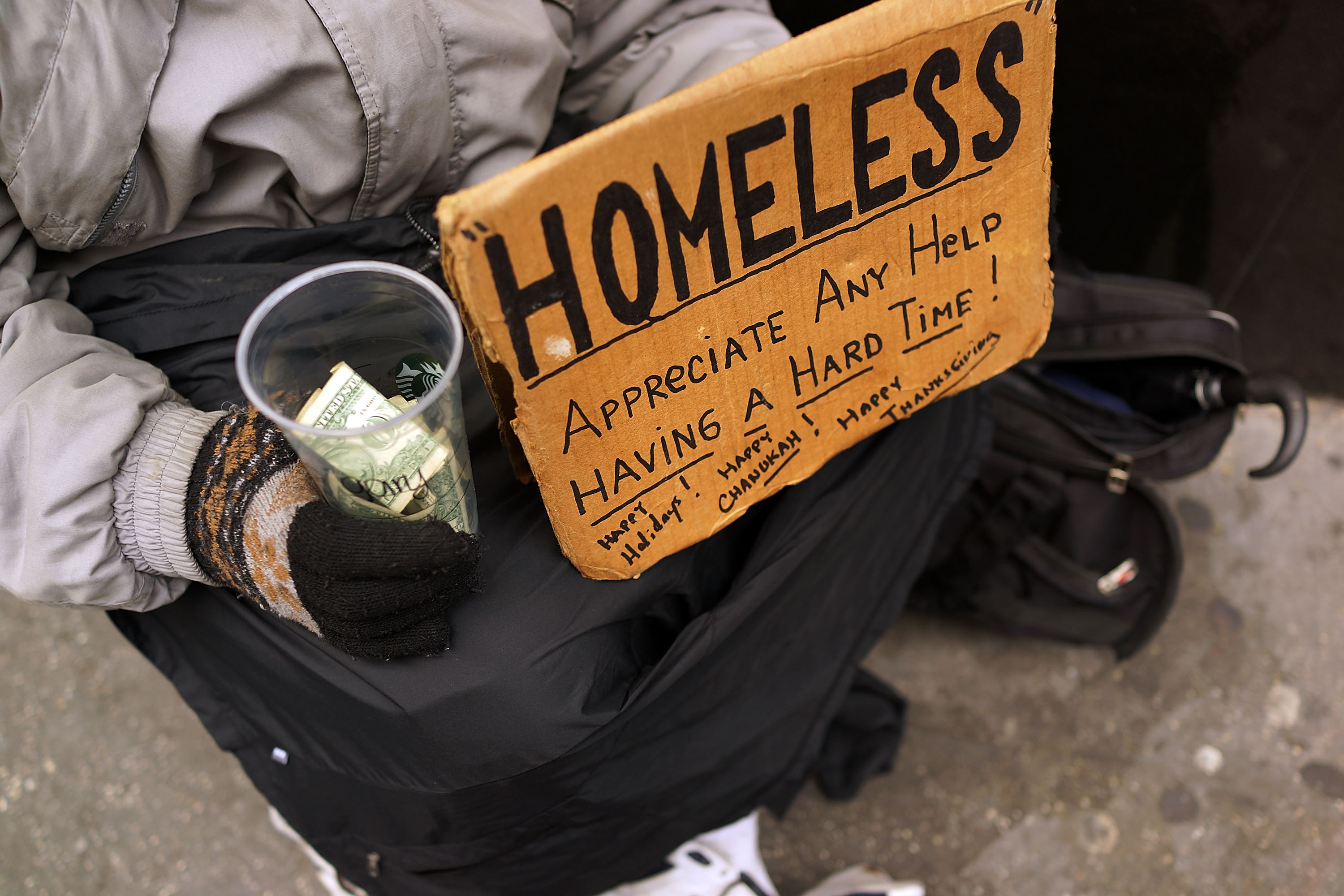 While stopped at a stop light on my way home from dropping Curt off at wrestling yesterday, I noticed a peddler standing on the corner with a simple sign that read, "Homeless. Help needed." Because it is difficult for me to know what to do about the many peddlers I encounter in the city, this past Christmas the kids and I put together meal packs and placed 5 in each of our vehicles. Yesterday, after rolling down my window and handing a pack to the grateful, a neighboring driver said, "That is cool how you had that ready!" We exchanged smiles while the peddler quickly opened the ziplock bag to retrieve a bottle of water. The pack is simple, but is one way to be ready to help in a small way.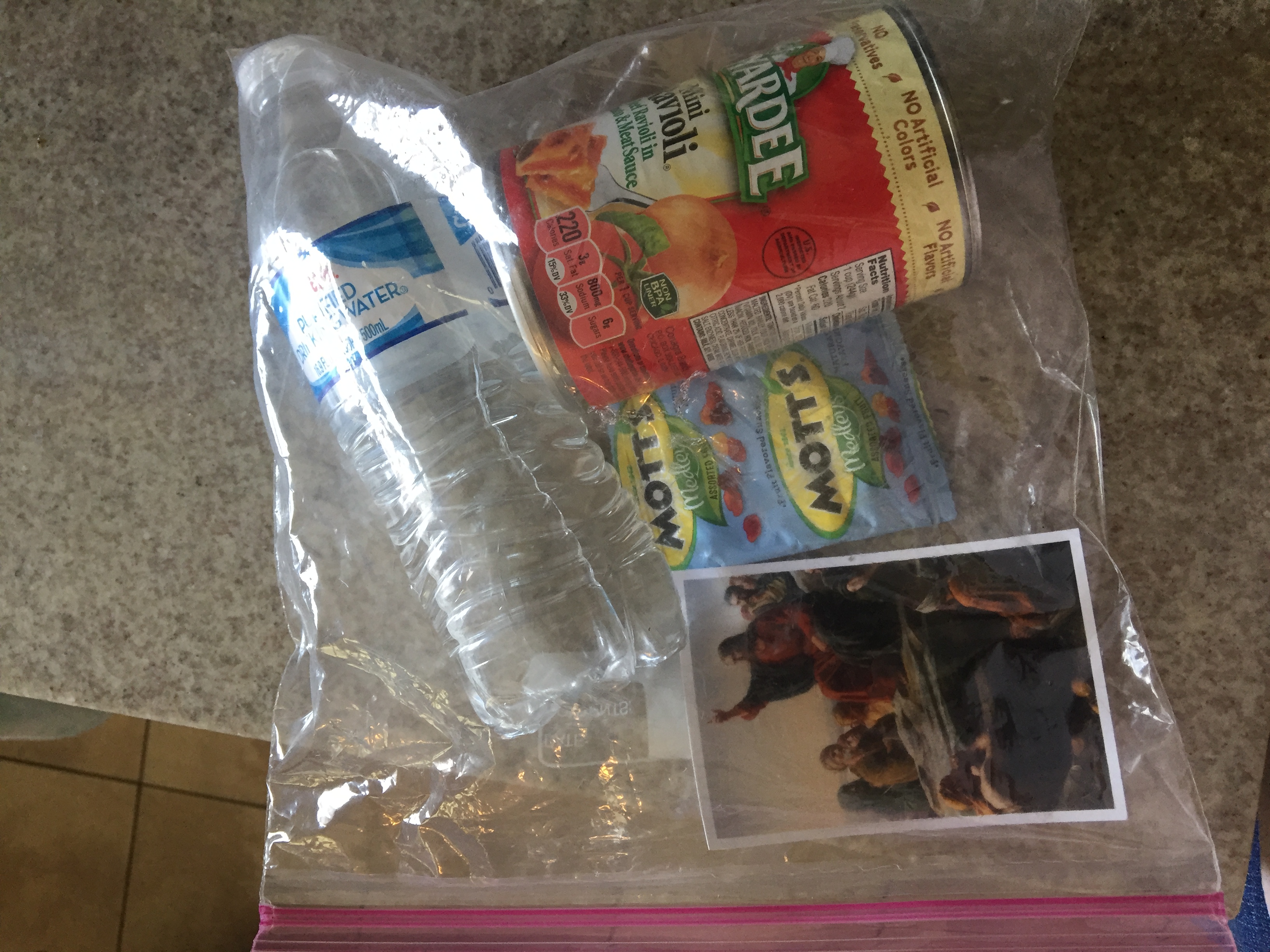 Pack ingredients:
A gallon sized zip closer plastic bag
A bottle of water
A flip-top can of ravioli, soup or other meal
A granola bar or bag of fruit snacks
A pass-along card or uplifting quote
There are many organizations that are helping struggling families, homeless , homeless veterans and facilitating awareness of all the resources that are available to help them. In an article I wrote a year ago, I mentioned, "No matter where you live, there is help available for you. Search on google, reach out to a friend or go to a church. The LDS church is VERY open to all visitors and teaches all ages practical ways to succeed in life. There are missionaries all around the world that will come to your door, no matter where you live. They teach faith in Jesus Christ and will serve your family free of charge. There are many other churches and organizations that are there to help those in need.
For my PREVIOUS ARTICLE CLICK HERE.
Seek to uplift and serve others in your community and ward; attend meetings with the intent to be a "giver and a supplier."
– Sister Bonnie L. Oscarson, Young Women General President
In the General Conference of the LDS Church we were taught that true disciples of Christ are filled with pure love. We need to be kind, meek, and ready to sacrifice our own comforts to help others in needs. I found yesterday and every time I do what I can in my little way, to help someone in need, I am blessed with a sweet satisfaction. Keep up the good works! We are on the Lord's side. 🙂 Have a Happy HELPFUL day.
MORE HELPFUL LINKS:
How to Stop Living Out of Your Car
How to Make the Most (Financially) Of Your Military Career
Housing Options – Shelters through Transitional Housing Options
Homeless Bill of Rights
From Construction Sites to Constructed Homes (for Homeless Vets)
Homes for Homeless Vets: Giving America's Heroes the Support They Deserve
Directory of Pro Bono Legal Aid
Legal Advice for Homeless Vets
Guidance for Veterans' Mental Health
Food & Medicine for Pets of the Homeless
StreetLink
Soldiers Off the Street
UK Ex-Services Members – Housing Help
One sentence summaries of the General Conference speakers in the April 2018 sessions are HERE.