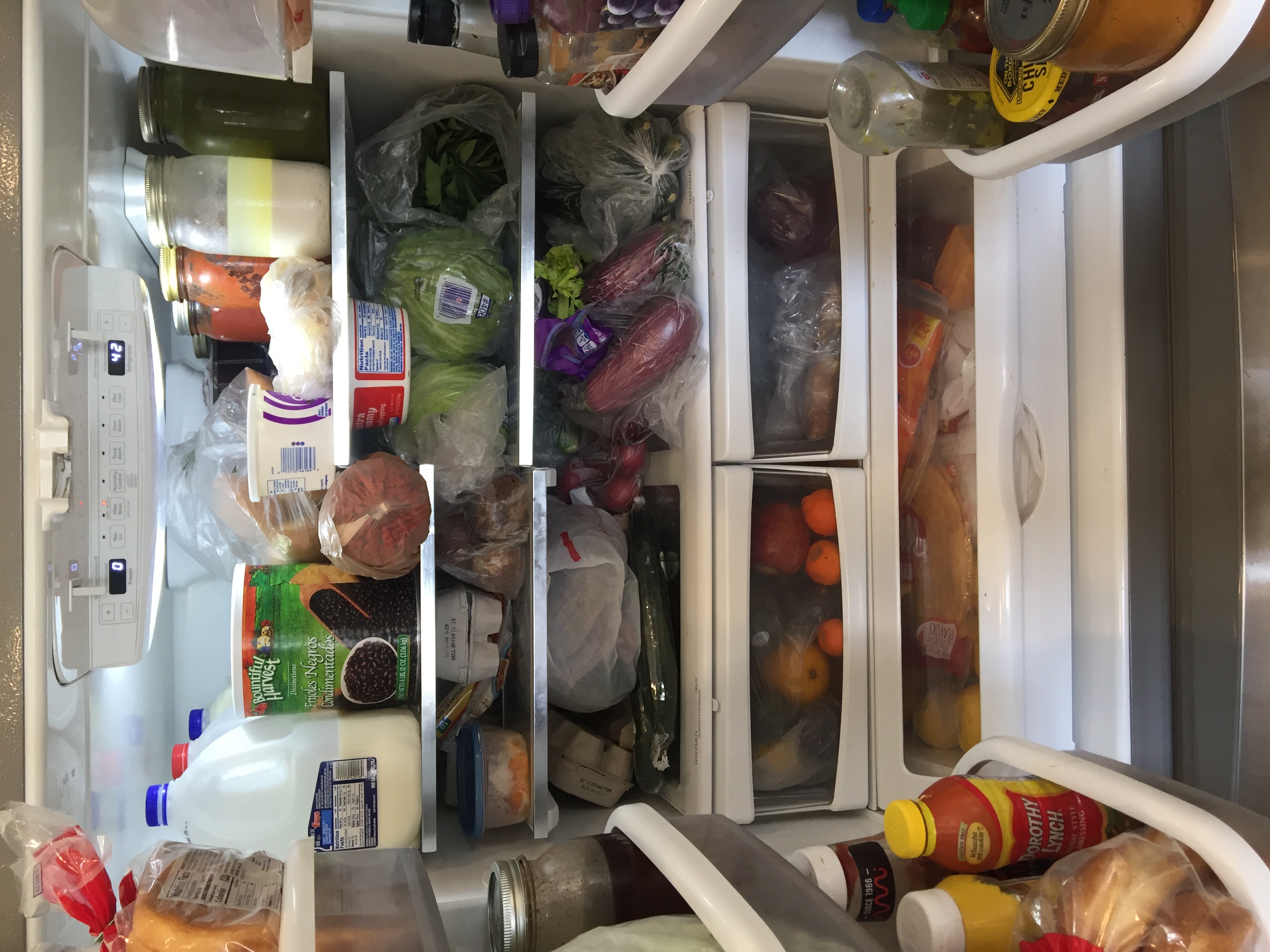 I am not vegan or vegetarian, but I have been cutting out dairy and sugar. I also try to eat meat sparingly. You can see that my husband and kids still want milk for their addiction to cold cereal. You can ALSO see my almond milk (that I made) in the jar at the top right next to my green smoothie leftovers that I will enjoy this afternoon for a snack). We have ground beef for, of course, hamburgers this weekend.
I have recently been introduced to Ellen Fisher. What an inspiration! You can go to her site for her recipes. I will share just a few of MY veggie recipes one-at-a-time.
PITA BREAD TACOS
whole wheat pita bread
seasoned black beans (garlic powder, cumin, and freshly ground pepper for example)
alfalfa sprouts or shredded lettuce/cabbage
diced tomatoes
diced green onions
sliced almonds or other nut
salad dressing of choice or salsa
Whole Wheat Pita Bread is easy to make!
2 c. warm water
1 T. honey
1 tsp. salt
2 T. yeast
5-6 c. whole wheat flour
Dissolve yeast in the water. Add remaining ingredients. Mix all gently. Add flour as needed to gain a tacky but not sticky dough. Knead until smooth and elastic, about four minutes. On a floured surface, cut the dough into 12-15 sections. Roll each section into a ball. Flatten each ball with a rolling pin into a 5 to 6 inch circle, starting from the center and being careful to leave the edges with some body (not pinched with the rolling pin). Place on parchment liners to rest. Cover with a towel.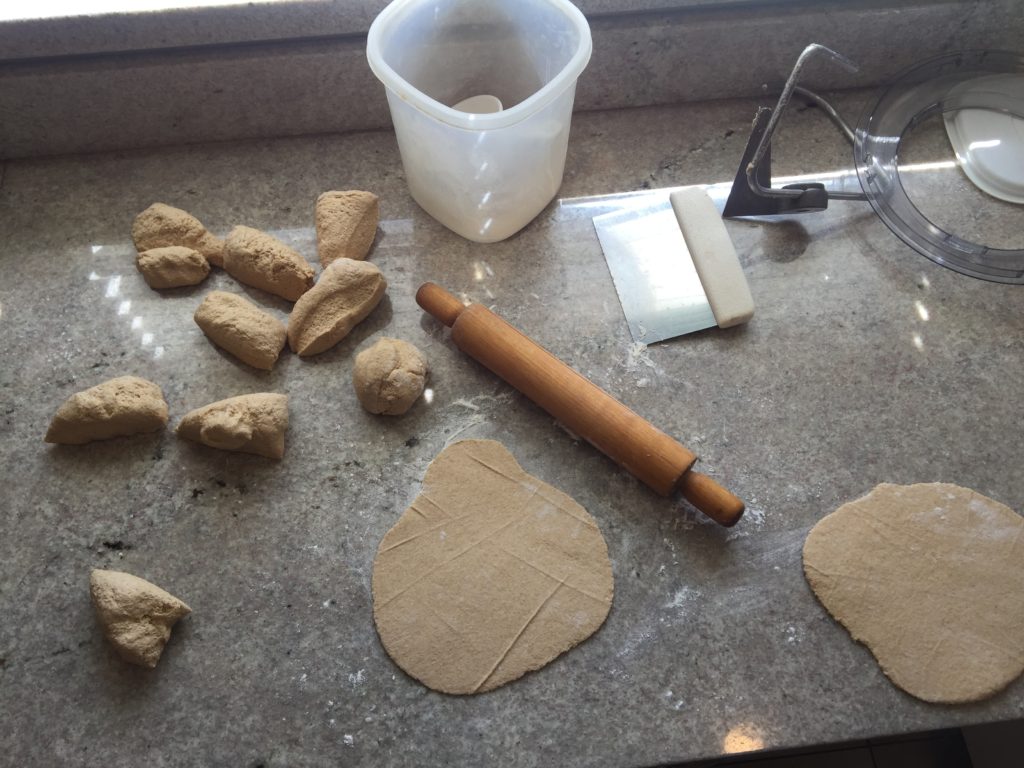 Preheat oven to 500 degrees. Bake 3-4 pitas on a stone for 4–6 minutes. Remove to a plastic bag for five minutes, which causes the pitas bubble to deflate but keeps the pocket in tact. ENJOY!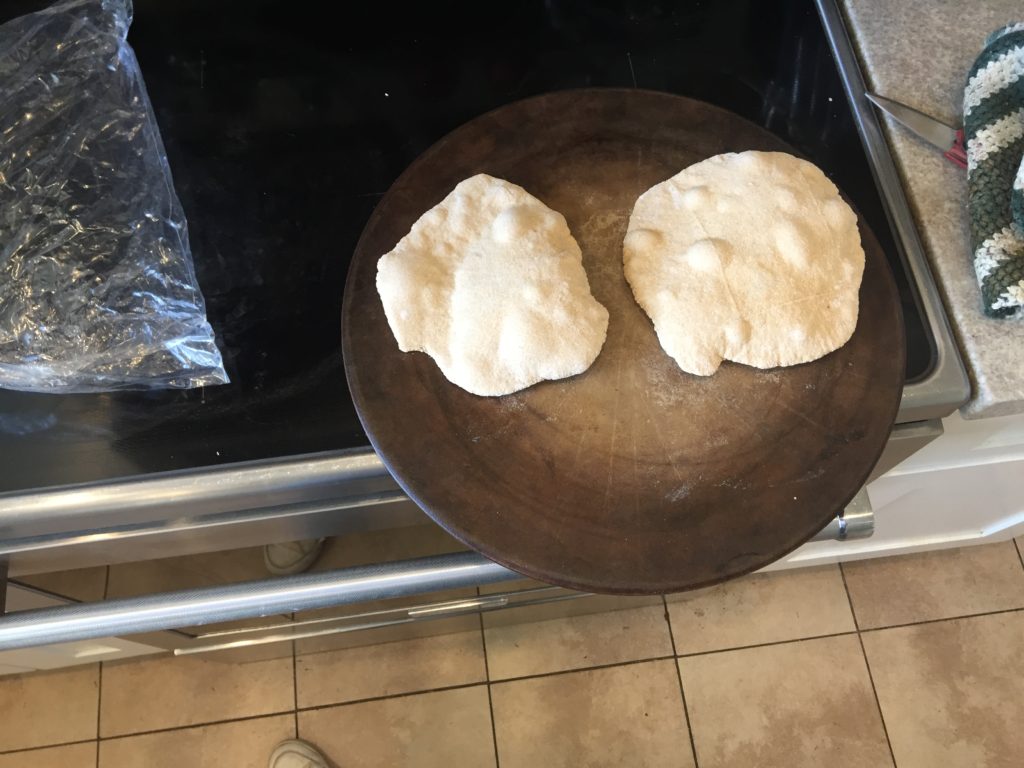 The salad dressing I used today was:
2 T. tahini, 2 T. maple syrup, and 1 T. dijon mustard. YUM!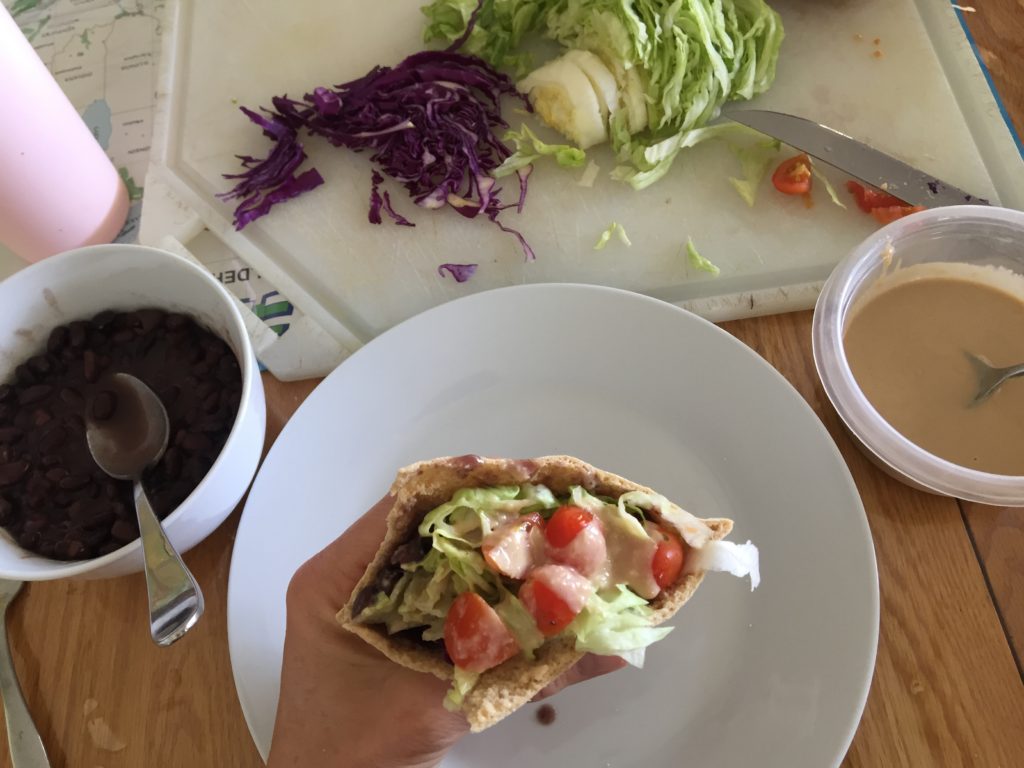 Other veggie dishes on my menu with the items I currently have in my fridge are:
Eggplant Parmesan with marinara sauce
Grilled Veggies (bell peppers, parsnips, yams, potatoes) served with a Spinach Salad
Vegetarian tacos (with warm corn tortillas refried beans, sautéed veggies, lettuce)
Asian noodles and stir-fry
Curry, potato and coconut gravy over rice
Pasta tossed with stir-fried spring vegetables, oregano and olive oil
Bean Burritos
I HIGHLY recommend checking out Ellen Fisher, who has been VEGAN for 9 years while having three healthy babies. She is a great master of how to make vegetables delicious! She also has a youtube channel HERE.