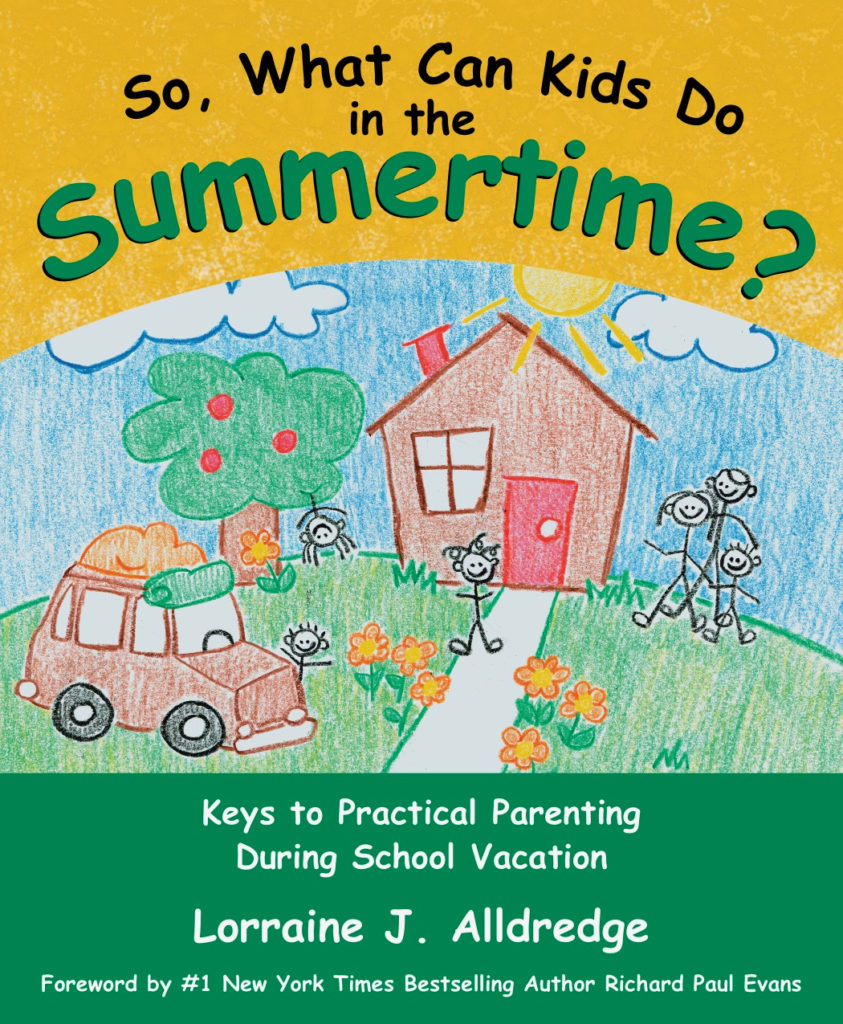 by Lorraine J. Alldredge, mother of eleven successful, happy children. Illustrated by Kristin Shaeffer (me) 🙂
Frustrated by bored children watching too much on Netflix?
Upset because your kids are spending too much time on video games?
Looking for ways to strengthen family ties and teach life lessons to your children?
Wondering how to make the most of school vacation without breaking the family budget?
Below are excerpts from Lorraine's must-have book "So, What Can Kids Do in the Summertime?" (CLICK HERE to buy). Listed below are practical ideas, nearly all of which she has used and enjoyed, for building your family unit through summer learning and fun. 
The most important rule is to do things together regularly – fun and productive things. Teach your children. Don't give up. Do what works for you. With a little creativity school vacation can be enjoyable and productive for you and for your children.

"If you need to control TV watching and video gaming, and most families do, I recommend that you first make notes on what you watch and analyze what you have found.  Discuss as a family how TV can be good and how it can hurt, paying particular attention to its effects on the youngest children. Next, set a period of abstinence (I have done this), perhaps a week or two. …  (see chapter one of "So, What Can Kids Do in the Summertime?" for details and helps).
"A Summer Goals Program can be a great help to you and your children (and to a caregiver if you are working). With a little preparation, you can use school vacation to teach your children key life skills like cleaning, cooking, sewing, managing money, reading and writing and have them practice and perfect those skills. Home is often the only place young people can learn these skills and working together, even in a modest way, builds your relationship…. (see chapters two to five in "So, What Can Kids Do in the Summertime?" for more).
"One of our daughters, the mother of her own five children, says, "My kids love Summer Goals. They look forward to them. To the children, Summer Goals are not chores – they are a list of fun things to do. We have accomplished so much more during the summer because of them."
"One of the challenges of school vacation is travel. There are many activities and ideas that can make this time fun and productive, saving money at the same time, including the Alphabet Sign Game, Fruit Loop Necklaces, finger weaving, basic crocheting, and Scavenger Hunt for the Car. Idea boxes, Child Car Organizers, emergency 72-hour kits and a positive attitude also make a big difference. … (see chapter seven of "So, What Can Kids Do in the Summertime?" (CLICK to buy) has detailed instructions for each of these activities and ideas).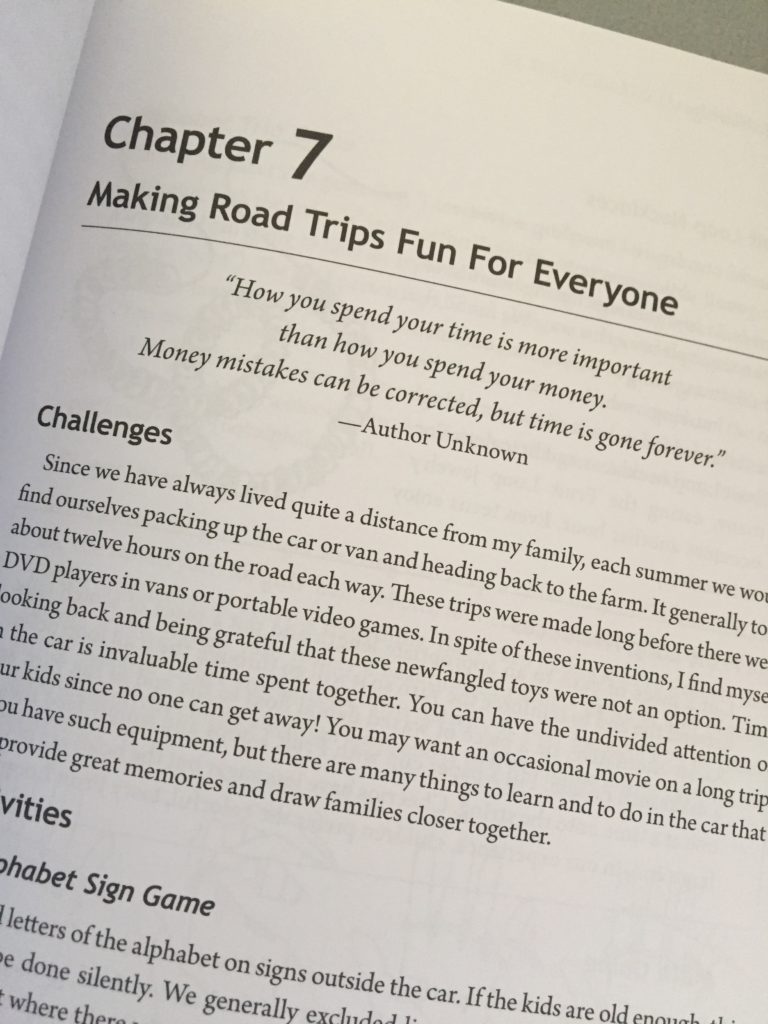 Most of all, believe in your family. They can be your greatest joy, your closest friends, and your greatest accomplishment.
To order your copy of "So, What Can Kids Do in the Summertime?" CLICK HERE 🙂