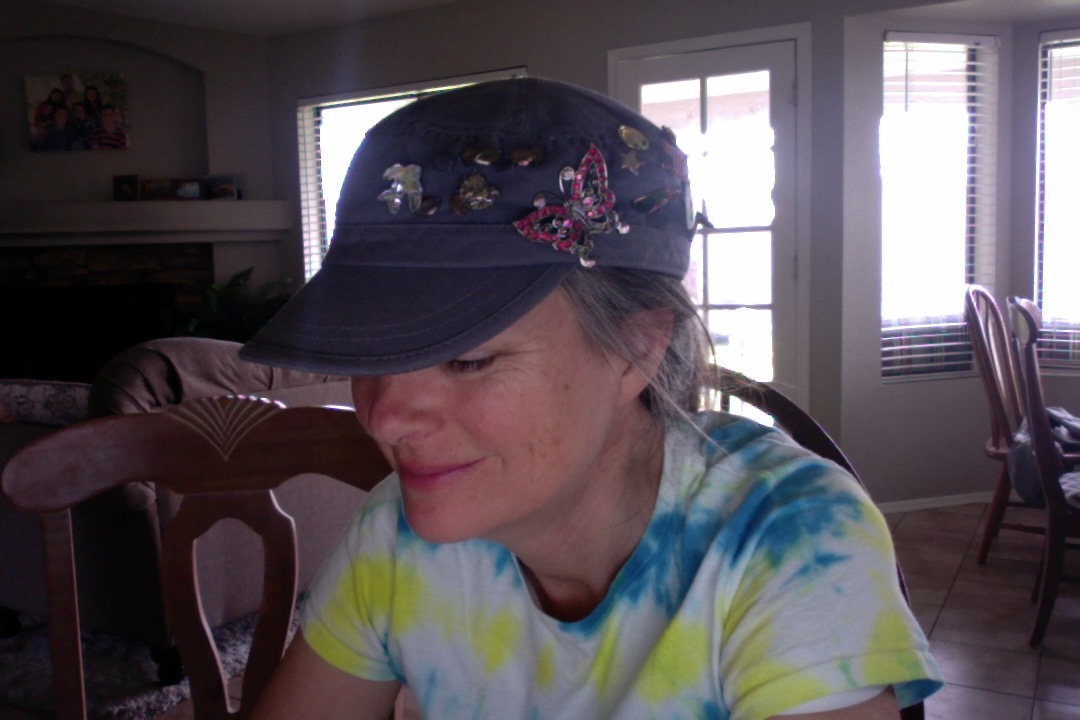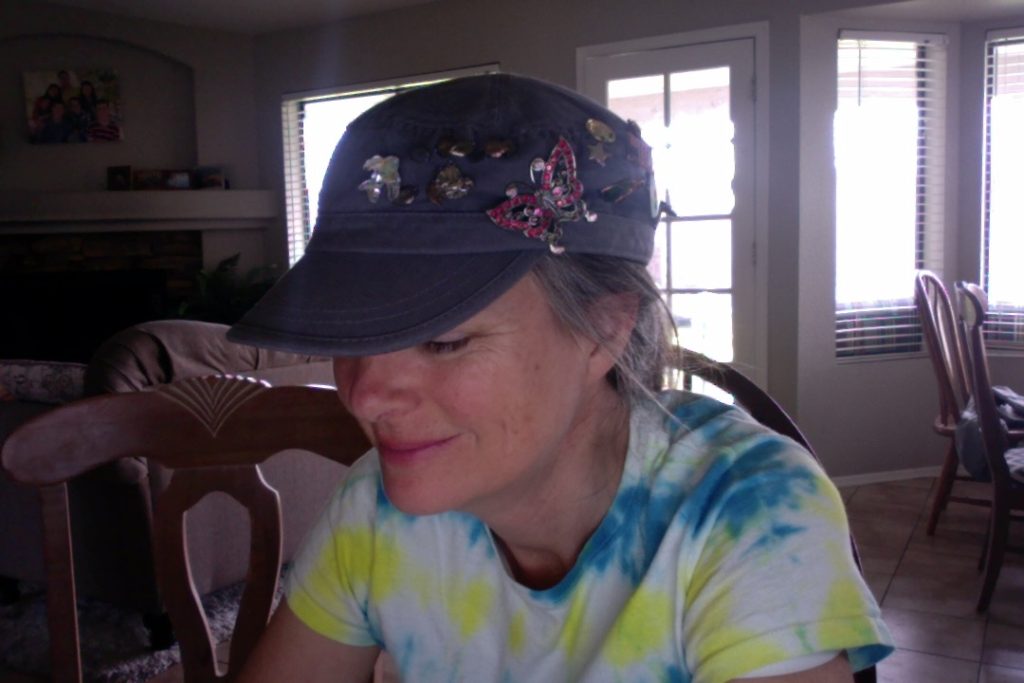 I am going through every closet and drawer right now. I have TOO MUCH STUFF!
My goal is to declutter, but I am doing an awful job. Look at all the pins I have found during my mission to simplify. I couldn't throw these away – quite yet, so I put them all on this silly hat. I think I am going crazy. This video is one of many that has helped my journey to a cleaner life.
The hardest things to get rid of are the items that remind of something from my past. These sentimental items pile up! Take the hat I am wearing for instance. These pins were completely forgotten by me, until I found one here and then one there. Each one made me smile. Some of them were awards – like the NJHS pin or the Circle of Influence pin. BUT do I need these anymore? No.
To honor these memories and items and then get rid of them, I like the idea of telling the item "Thank you, I honor the memory of… and Goodbye." The pro Marie Kondo explains this better than I do.
I can "Tidy Up"! I can let it go! Spark joy! I am strong enough.
Thank you hat. Thank you pins. You have served me well. You no longer spark joy in my life. I am moving on! Hallelujah!