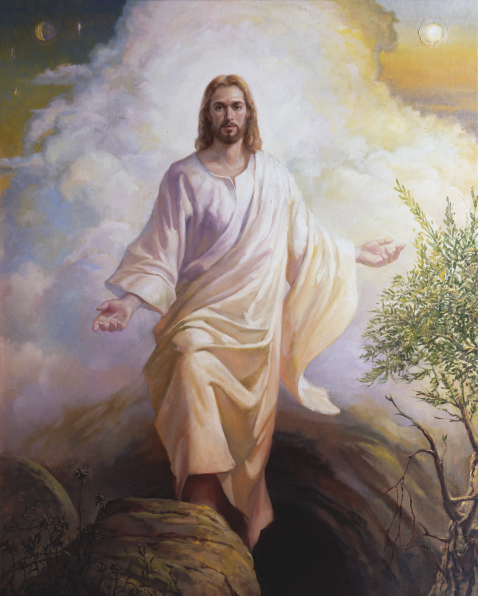 I have been loving the doctrine of Christ as taught by Paul in the New Testament and by Jesus Christ in the Doctrine & Covenants.
Galatians 1:6-8 "I marvel that ye are so soon removed from him that called you into the grace of Christ unto another gospel. Which is another; but there be some that trouble you, and would pervert the gospel of Christ. But though we, or an angel from heaven, preach any other gospel unto you than that which we have preached unto you, let him be accursed."
In the context of my life, right now, this seems to say that there are many voices around us. I must trust in the Lord not man. Please the Lord not man. Not listen to voices that deviate from the Lord or from the commandments or promptings I have received from the Lord. 
Romans 6:16-18: "Being then made free from sin, ye became the servants of righteousness." I am a sinner and repent daily that I can be a servant of righteousness. 
President Eyring's entire talk on holiness from this recent conference is especially meaningful to me today. He said, "The scriptures teach us that among other things, we can be sanctified or become more holy when we exercise faith in Christ,3 demonstrate our obedience,4 repent,5 sacrifice for Him,6 receive sacred ordinances, and keep our covenants with Him.7 Qualifying for the gift of holiness requires humility,8 meekness,9 and patience.10"

I love this truth because I am doing many of these things adn working on all of them, SO, I am becoming more holy! With the characteristic of holiness comes many blessings. The one I really want is the Gift of His Holy Spirit to be with me. I want to be led in everything I do. DOESN'T THAT SOUND LIKE A SUPER POWER?
I repent. I strive toward holiness. SO, as it promises in God's Word, I can trust my thoughts more and more, ESPECIALLY the thoughts I have while reading His WORD or kneeling in prayer or pondering HIS WORD. Doesn't that make sense? Yes, of course!
Jesus Christ bore the sins of the world in the Garden of Gethsemane. His work on the cross and then arising the third day complete His infinite eternal Atonement so that all mankind may be saved from their sins, if they have faith in Him.
I am a disciple of Christ, the King of Kings. You are too, if you choose to follow in His way. I celebrate Jesus Christ's birth with you. He, the creator of the world, came to earth as a tiny babe. I rejoice in this act of humility and love, for you and for me.