What advice do you have for parenting adult children?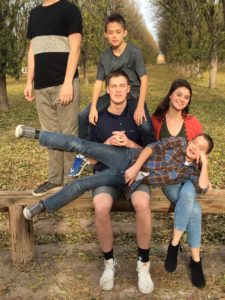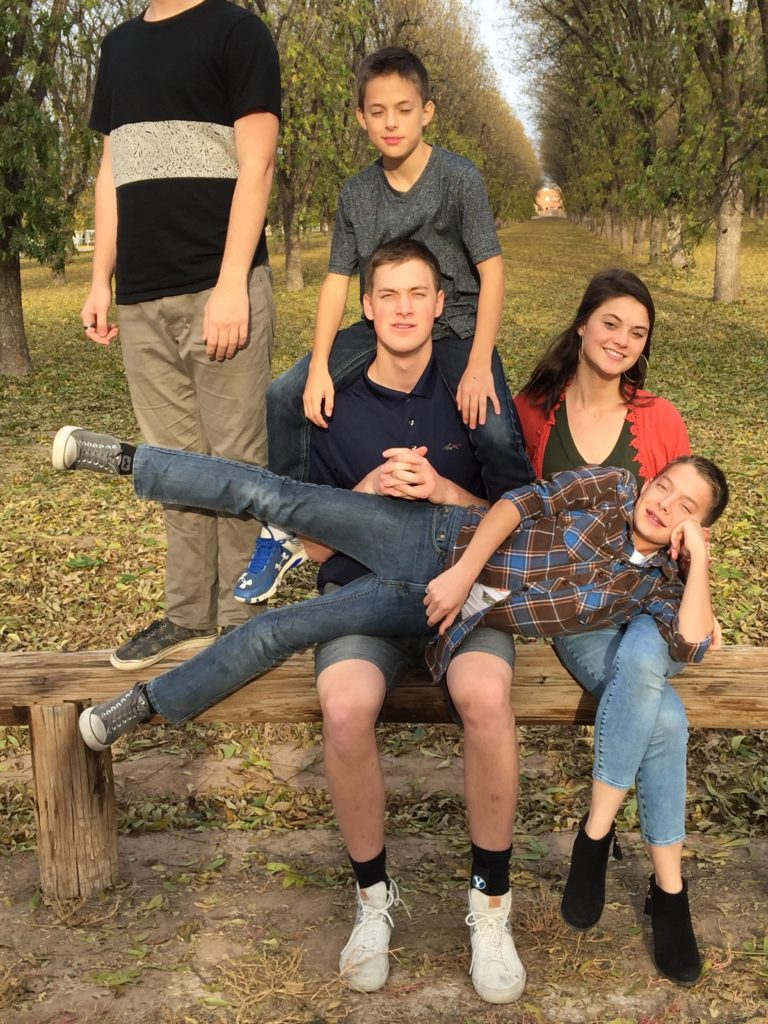 This is a big and very good question. I have three adult kids, but am new at this because they are only 23, 21, and 18. It reminds me of when I would ask my mom, who had eleven children, a question about potty training. "Well, there are eleven answers to that question," she would say. Every kid/adult is so different:
– How much emotional separation they WANT from you. (My kids want to be further from me than I would like them to be, but I have to get over it. Just because I want to know what they are doing every minute of the day doesn't mean my desire is a healthy expectation.)
– How often they WANT to come over. (Duncan and I have decided – for now at least – to have Sunday dinner at 6:00 p.m. Our adult kids that live locally know that they are invited to Sunday dinner, but don't HAVE to come. We look forward to the holidays when we will all be together!)
– How much they WANT to contact you. (I often, not always, let them take the lead in contacting me so I can get a sense of how often they want to talk or text.)
– What they WANT to hear from you, etc. (Wait from them to ask for advice. I am still learning from my mistakes on this one.)
Notice the constant? The question isn't what YOU want or even what THEY NEED, it seems to be what THE ADULT CHILD WANTS. We raise them to be independent. Once they are, we must let them think, act, and live on their own.
In science, constants are values that do not change during the course of a particular experiment. I am afraid that parenting usually feels like an experiment to me. However, there are proven truths in parenting adults that must not be forgotten in this "experiment" to keep it from failing. These are:
– A relationship is a living thing. It takes nourishment and care to be healthy.
– Love is the glue in a family. Couple LOVE with CHRIST and you have a winning formula.
– A parent still has an important role to play in his/her adult children's lives. (Be an example of righteous and responsible living, organize family events, AND express and show support for aspects in their lives.)
"Charity suffereth long, and is kind; charity envieth not; charity vaunteth not itself, is not puffed up, Doth not behave itself unseemly, seeketh not her own, is not easily provoked, thinketh no evil; Rejoiceth not in iniquity, but rejoiceth in the truth; Beareth all things, believeth all things, hopeth all things, endureth all things. Charity never faileth:…" (1 Corinthians 13:4-8)
A variable is anything that can be changed in an experiment that could affect the results of the investigation.
– Each of my children are different. Their personalities and stages in life seem to cause different responses to and needs for Duncan and I. Following the Holy Ghost's promptings is the best help available to every parent.
– Duncan and I are also different. We have different strengths that serve our children in their adult life. Duncan and I realize these differences are gifts and we are getting better at appreciating and working with both our abilities and approaches. We must check our motives. We try to be humble. We must forgive and say sorry. We must love unconditionally. We must try and try again.
I know that even though I have made many mistakes in parenting adults, the Lord is aware of my efforts. I pray that my children and husband will forgive me for messing up and let me try again. Even though parenting appears to be an experiment at times, it brings great joy. I have felt it! All the effort is SO worth it.
Families are the pattern of heaven.
More sources:
"3 Little Pigs" by Kristin
"The Price of Priesthood Power" by Russell M. Nelson
"A Plea to My Sisters" by Russell M. Nelson
"The Healing Ointment of Forgiveness" by Kevin R. Duncan