February 5, 2018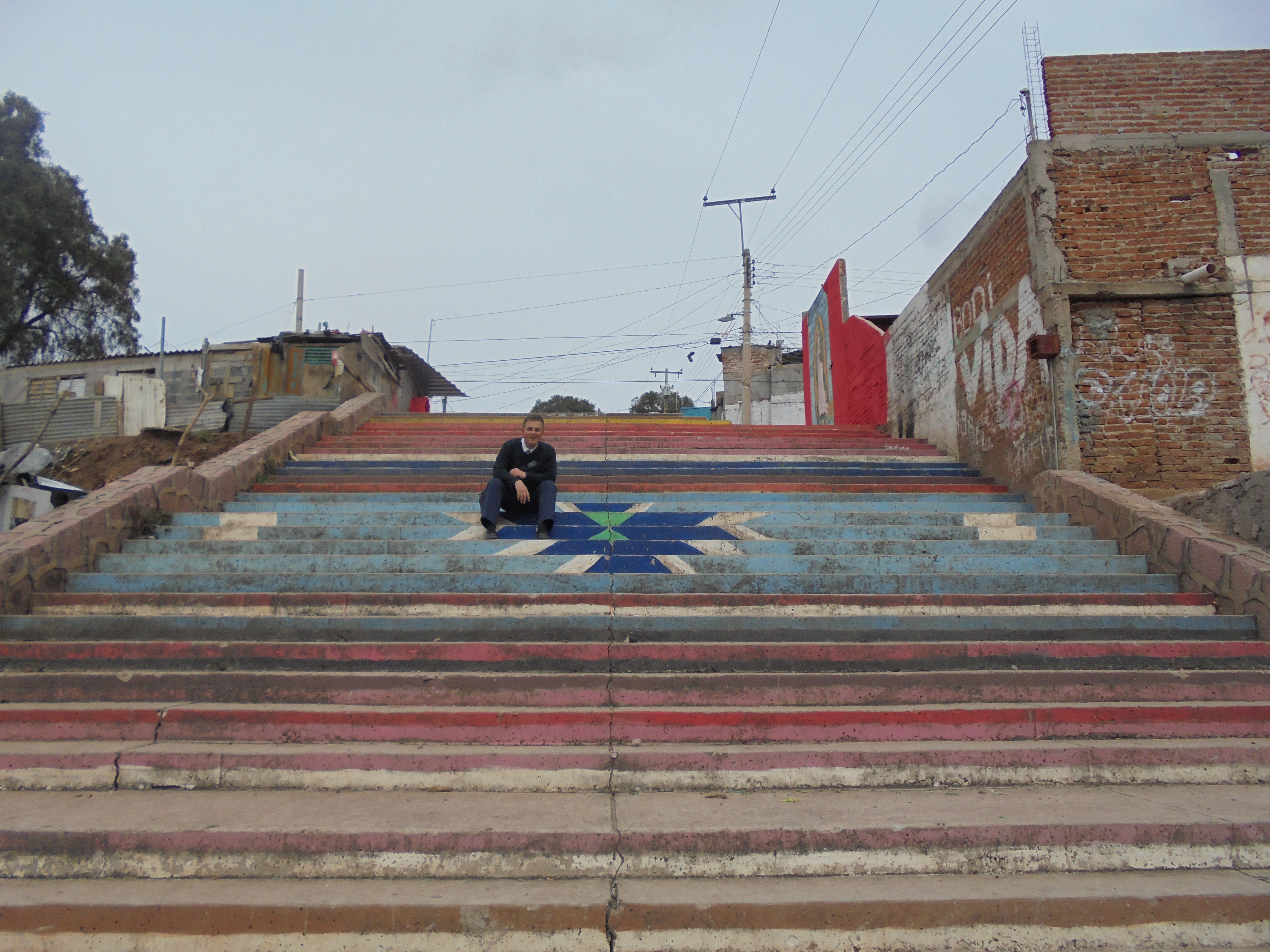 I have to look at my planner for this week to know what we did, I can hardly remember!
Let's get started.
Zacatecas is built on an old mountain mine, so there's a chasm between the roads and the cargo train tracks. And whan I said mountain, I meant it: In our neighborhood alone, I get a good leg workout on our way to our local walmart, only a 5-10 minute walk but it's pretty nice that we have a walmart.
Mexico is a bit silly, trash like everywhere and everyone has tienditas (lil' ol stores) in the main stories of their house. Right now we're in the living room of a neighbor, with a whole bunch of computers, a cash register, and candy and drinks on the wall. Laundry and a barber and water and a fruit stand and a car wash are each 2 minutes away. And an Oxxo (the ultimate Mexican convenience store) is really close.
So I guess you could say we're living like kings; showering with a bucket and cup (thankfully we got good gas recently so back to normal showers), using small space heaters during study time, and walking everywhere – more often than not, walking along and crossing the freeway where cars have the right of way – unless we don't have time, where we take a taxi whose driver is listening to music, the taxi driver radio, and on the phone all during driving crazy, or on a "camion," the cheap, deafening, and suuuper bumpy local bus with tiny plastic chairs and Jesus and Mary everywhere and graffiti on the windows.
There is no better place on the planet to be but here.
Elder Wakley (pronounced way-klee) and I are the dream team. One thing I need to improve is speaking spanish because we share stories and laugh and quote monty python and everything. He's been training me to study and and learn effectively, answer the phone in Spanish (it's a stretch and reeeally hard but I want to get there some day) and contact on the street.
Our area is the biggest one in the district, or maybe even the zone, here's an example:
Friday: We walked to the chapel, had district meeting, walked to comida, or lunch with a member, which is every day (sometimes they just give us some money to get our own lunch), we walked to an appointment, WHICH WAS SWEET because the lady who we walked 30 minutes to teach wasn't there, but her cousing was there, who's received a lesson in the past. Her name is Alma. Which translates to soul. Wait, I know another Alma, two of them actually. Kinda weird, huh?
I digress. We (I said only a few sentences) taught her about Christ's life, and prophets. That's two of 8 or 9 principles in the restoration lesson. In the CCM we would teach all the principles in one lesson, but real people don't understand that quickly. Alma gave a soft acceptance to be baptized! We don't have a date for her yet, but she wants to change her life.
When we testify I feel the Spirit testifying of the truthfulness of our message.
So we have a ton of new investigators but we can't teach much in any given day, we have so much traveling to do. If you took a random snapshot of me in any 24 hour period, I'm most likely walking, or sleeping. At night only of course, mom ( ! . ! ) I love you mom don't get angry at my jokes please
Last night we went on splits in central Zacatecas and gave out cookies and went contacting! Didn't get much in the way of new investigators but my spanish and confidence increases every time I talk to someone.
I didn't have time to mention last week the passing of Papa. I remember well my last conversation with him, we talked about investing and how he worked a lot of different funny jobs when he was a young man and student. And the last time I saw him, JD and I were helping Gram to move stuff in for them, and Papa was snoring it up while still wearing those TV headphones, with the news still on. I love that man, and I know that I will see him again. The picture of JD, Adam, Chris, James, and more holding the coffin with the flag on it was sweet and powerful.
Not too much time! LOVE YOU ALL. SERIOUSLY. Everyone who reads this: I love you. And so does God and his son, Jesus Christ.
I know you all are impatient to know my plaque scripture, but I'm not sure yet. Give me a couple weeks of personal study.
Con Abrazos!
Elder Shaeffer