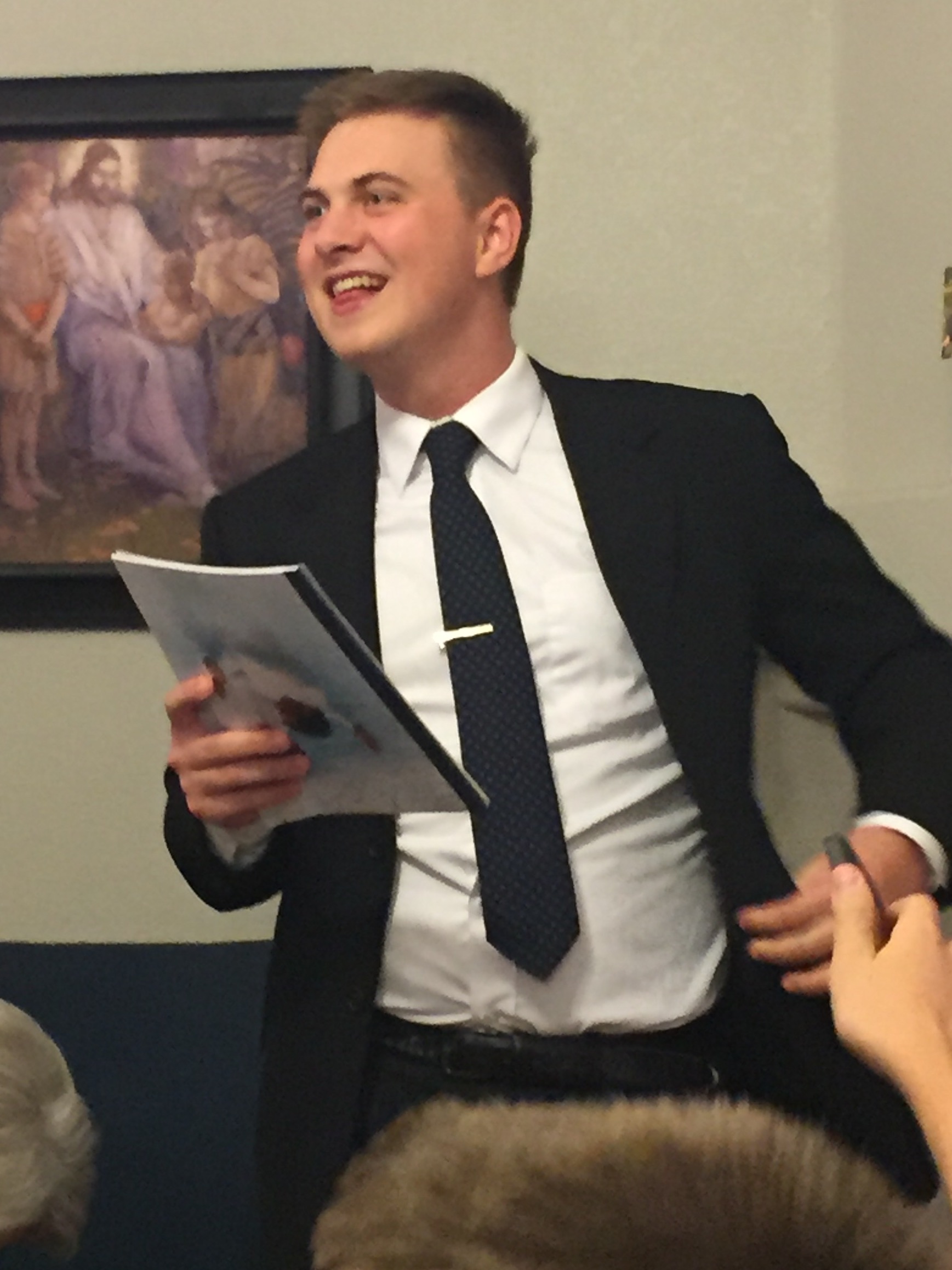 On August 15, 2017 my son, Clark Shaeffer, opened a white 8 1/2 x 11 envelope that contained the location of his upcoming 2 year mission for The Church of Jesus Christ of Latter-day Saints. He will be serving the people of Aguascalientes, Mexico!
Millions of people have had their lives changed by talking with the missionaries. All over the world, Mormon missionaries share a message of happiness about God's plan and the divine mission of Jesus Christ. Clark wanted to volunteer 2 years doing just that.
However, to keep it REAL, the journey to prepare for a mission is not easy and DEFINITELY was NOT easy for Clark. He, like many 21st century youth, had a complicated middle and high school experience full of ups and downs. He was bombarded by temptation through technology and girls and distractions. In order to be worthy to represent Jesus Christ as a missionary, every youth (boys can go on a mission when they are 18 and girls when they are 19 years old) must be living a physically, spiritually and mentally clean life, not just for a week, but for 6 to 12 months before they leave to prove to God and their local church leaders that they are serious about living a life equal to those worthy to teach Christ's gospel – by the Holy Spirit.
During Clark's freshman year at ASU he had some time to live away from home, mature, and repent of mistakes. There were some set backs and tears for him and I, but he persevered, which makes a mom proud. More importantly this process toward a higher standard of righteous living gradually brought more and more peace into his life. One of the greatest blessings in his last 4 months at home was that he worked in the Gilbert Temple as an ordinance worker. Working from 5:30 a.m. to noon 3 days a week in various positions in this sacred place, gained a deeper understanding of our Savior, eternity, and Heavenly Father's love for His children. CLICK HERE TO READ Clark's Missionary FARWELL TALK in church.
"If you love me, feed my sheep" (John 21:17).
So, on December 19th, we said "Goodbye" to him at the airport and he flew to Mexico City.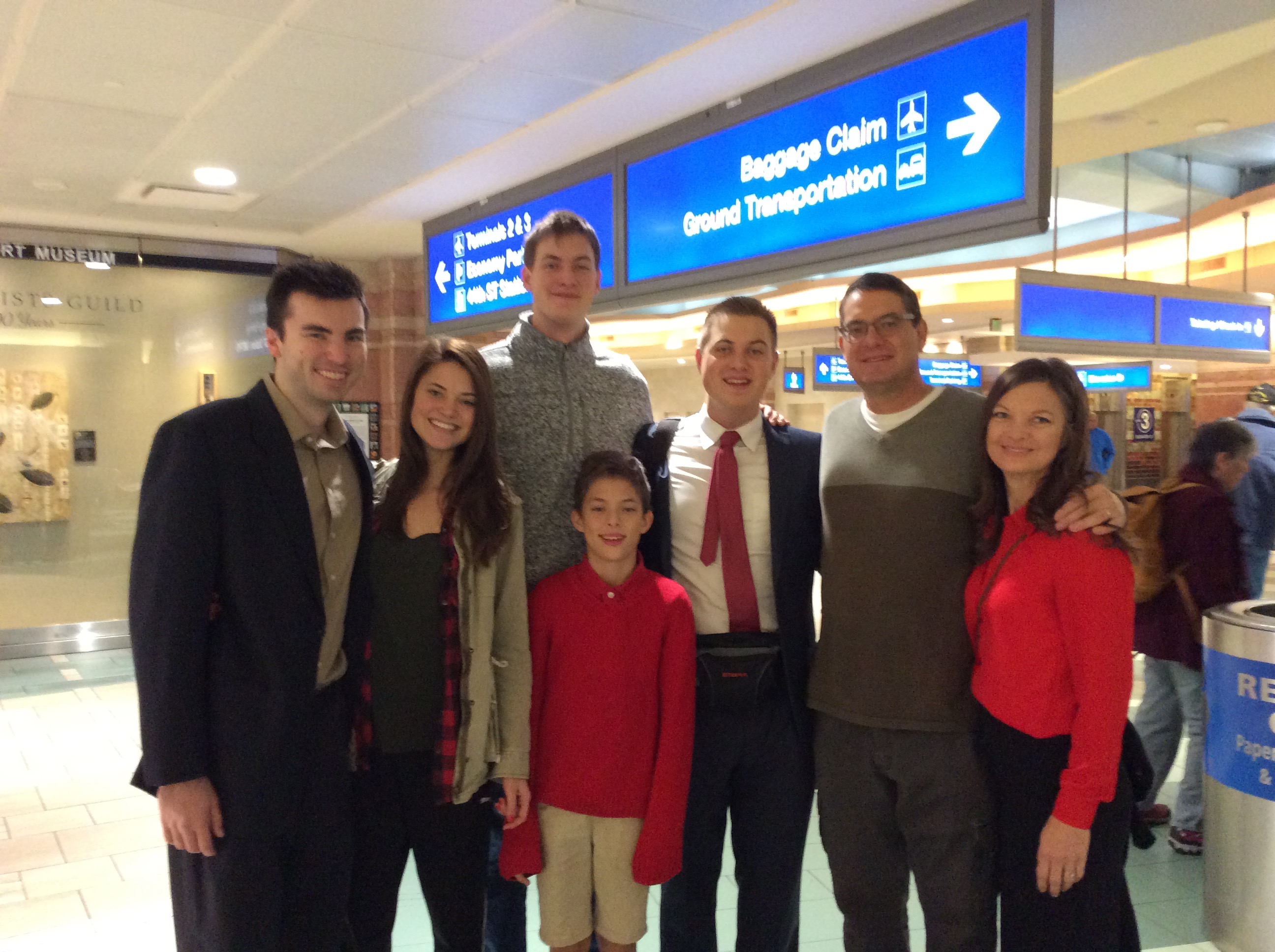 In the CCM missionaries go through an intense learning program for about 6 weeks. They learn a new language and how to teach the gospel. Clark gets to email once a week. No phone calls except on Christmas and Mother's Day. From Clark's email today he wrote, "I've been keeping the challenge to pray in thankfulness for the scriptures, thank Heavenly Father that they are his word and can answer any question that comes with faith, through the spirit and through the scriptures. I found this verse during that challenge before Elder Harston and I taught yesterday: 2 Nephi 33:1-4, which teaches that those who have the spirit, teach by the spirit. That same spirit carries truth into the hearts of the children of men. Something like that, I don't have my scriptures with me, but if I can have that spirit and give my heart to the Mexican people, anything is possible! Miracles will happen.
Clark is a living testament of the miracles that can happen when we come to the Lord with sincerity. His life has been healed and enhanced by grace made possible through the Atonement of Jesus Christ. Clark can teach of this grace because he knows about being saved – from his own personal experience.
I will post many of his letters so you can follow his experience here on "Life of a REAL Mom." Life is hard. Life is full of opportunity. Life is better with Jesus Christ. AND THAT'S FOR REAL. 🙂