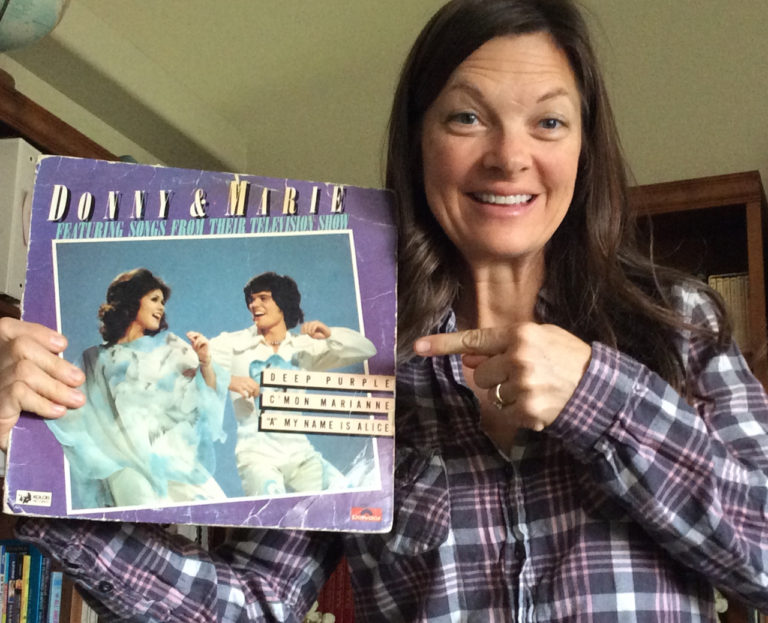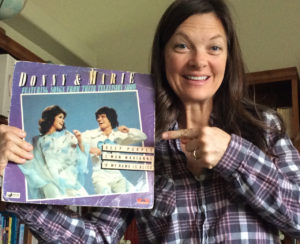 When I was a little girl in 1976 (eight and nine years old) I was REALLY into Donny and Marie Osmond. We would watch their show and eat waffles on Friday nights in my mom and dad's bedroom, which is where our little black and white television set was at the time. I also remember filling each waffle square with syrup and cutting them so that I ate one square at a time. There I was sitting on the floor in front of the television, which often had a coat hanger stuck in the back righthand corner for better reception. I always figured, if I HAD a middle name, it would be Marie (after Marie Osmond).
I remember once, upon returning from a business trip, my mom and dad gave us a Donny and Marie Osmond Album. I listened to this album over and over again. I distinctly remember composing choreography and dancing alone to "Sunshine Lady" in my bedroom, while singing at the top of my lungs.
My Osmond fetish was fed by other experiences along the way. I got a Marie Osmond barbie from Grandma June about this time. She got it, and other occasional treasures from the Edison Elementary School cafeteria lost and found. She still, at age 95, receives a retirement check from the 8 years she was a cafeteria lady. I LOVED that Marie doll for years. I also got to meet Jimmy Osmond, who owned the Tropical Snow where I worked, in Provo Fall of 1987, while I was going to BYU. That is a funny story!
When dad was cleaning through old things 10 + years ago, I saved three albums from going in the trash and have kept them ever since. These three albums are: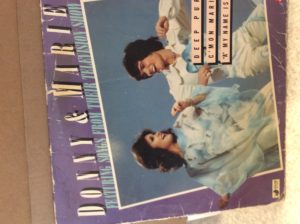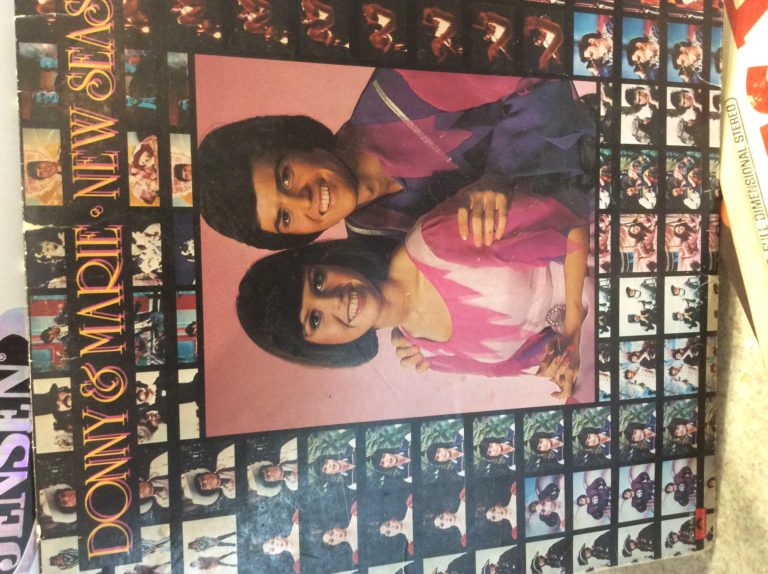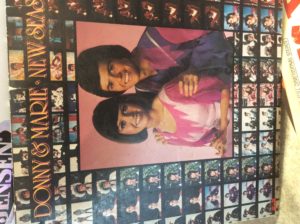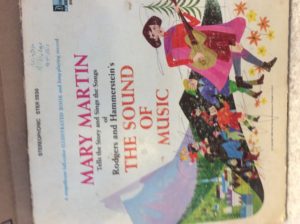 Clark has been collecting albums of favorite artists the last couple of years and just bought a turn table with Christmas money he got from his grandparents. Since his turn table arrived from Amazon we've had a fun time listening to the Beatles and Bob Dylan.
It was a sweet moment to sing along with my Donny and Marie albums this morning for the first time in almost 40 years. CLICK here for the video of Clark and I dancing to "Sunshine Lady." Since my past is unique to me and I am a result of this unique condition, Donny and Marie must be a little part of the woman I am. I sure know that being Duncan's Sunshine Lady is a dream come true. Just this morning he told me I was lovely. … and have you seen Donny Osmond lately? Do you know what? I think Duncan might even look a little like Donny. HERE is an interview Donny Osmond gave two years ago. What if somewhere in my subliminal mind I had this ideal of a future love being like Donny Osmond. Weird! Cool? What does that say about what my kids are watching and listening to? We are what we eat. Are we what we listen to and watch? Absolutely. Hmm. I better go tell the boys to turn off this crazy cartoon, "Gravity Falls."