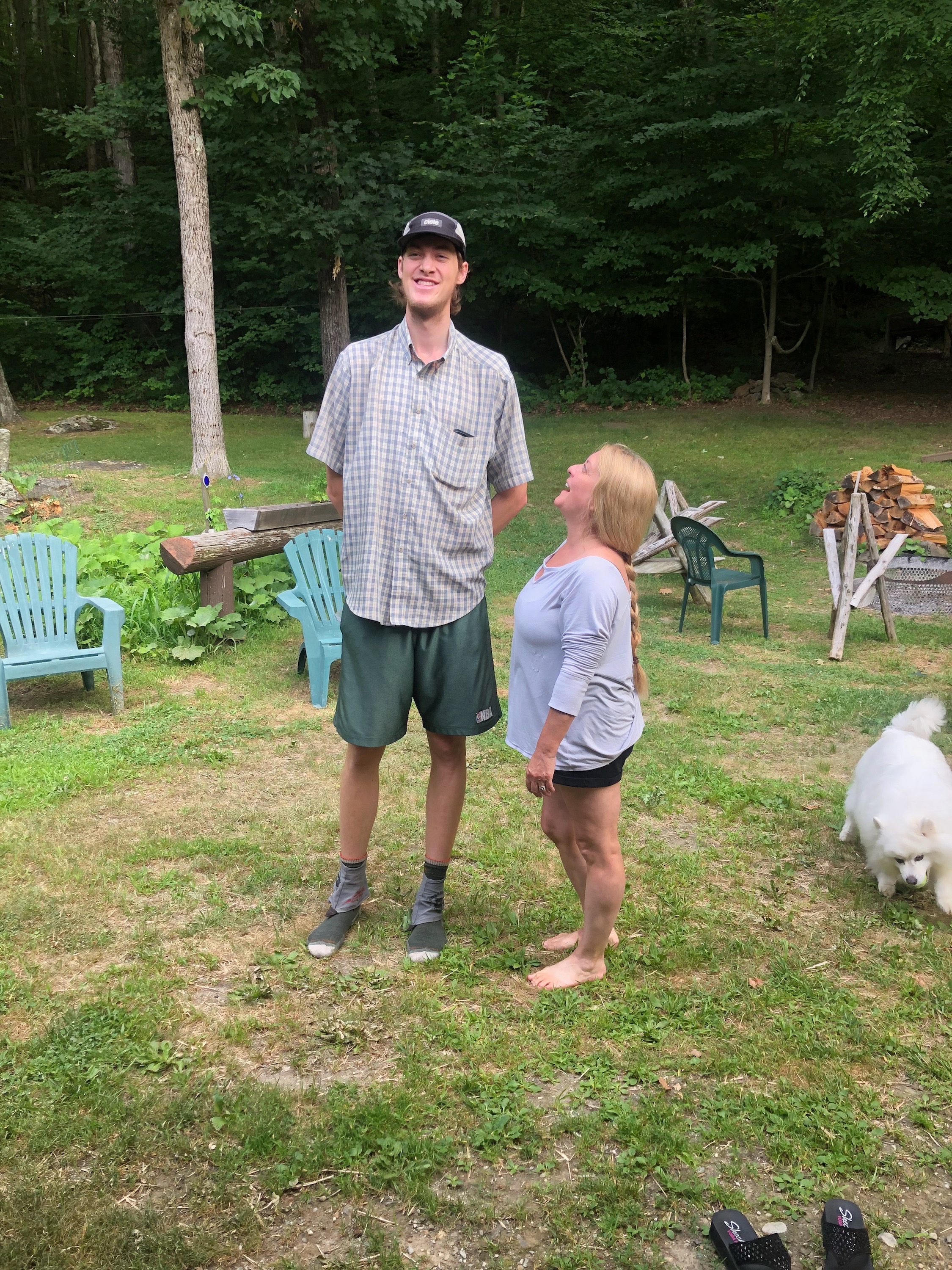 This is Big Lou, Hudson's wife, who is owner of the Bearded Woods Hostel. It is amazing how understanding and generous people are in trail towns. Many fit into the category of "trail angels," who have done any of the following for J.D. and countless other hikers:
– giving rides into town and back to the trail,
– dropping off gallons of water on the trail,
– frying up burgers at trail heads for hikers passing by – even bringing camping chairs (a luxury) for hikers to sit in while they eat,
– offering their homes, lawns or barns for hundreds of hikers to stay in over the season,
– paying for hikers' groceries, and taking hikers' out to eat.
Big Lou, whose name is an oxymoron, is laughing because J.D. is so tall. They have opened their home, a hostel or hikers' version of a bed and breakfast (with a surprise dinner now-and-then), for 6-7 years. Unfortunately, a few days after J.D. left the famous Bearded Woods Hostel, a hiker stayed there and got super drunk. He messed the place up a little. Hudson sent him on his way, and they decided to close for the season. J.D. continued: "I was there last week and they gave us a chicken dinner. Here is the group I hung out with at the hostel for two days. We slack packed the second day together." Slack packing is when a trail angel offers to keep your pack for you while you hike with a day pack (BLESSED RARITY) and then picks you up at the end of the day to return your pack to you. In J.D.'s case, Hudson offered to do it for this group of hikers if they would stay at their hostel one more night. The second morning, Hudson drove them to where they left off on the trail the day before!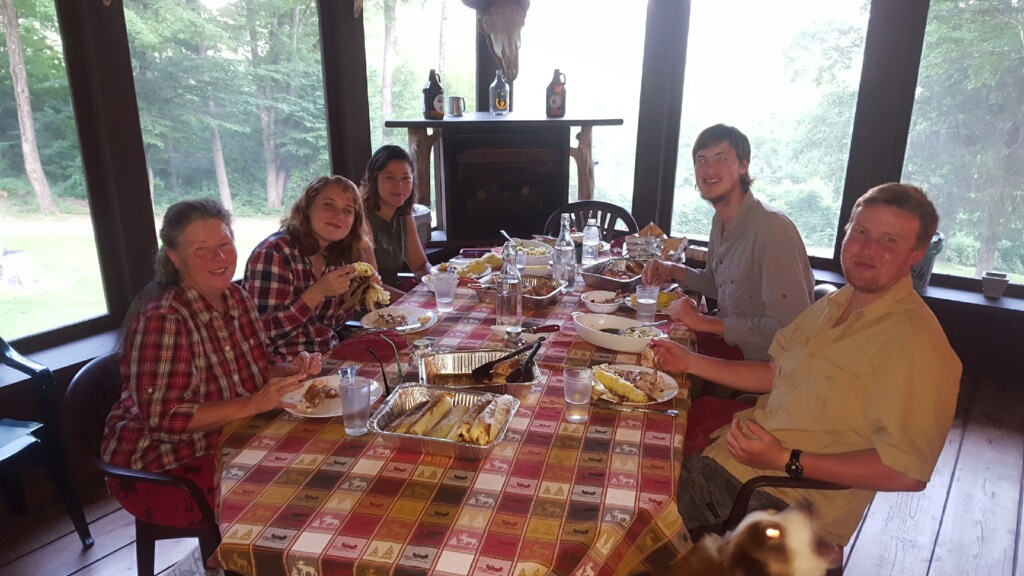 Their names are: Echo from Scottsdale (the third person I've met from Arizona), Hiking Lady from Provo, Nightingale, and Crush.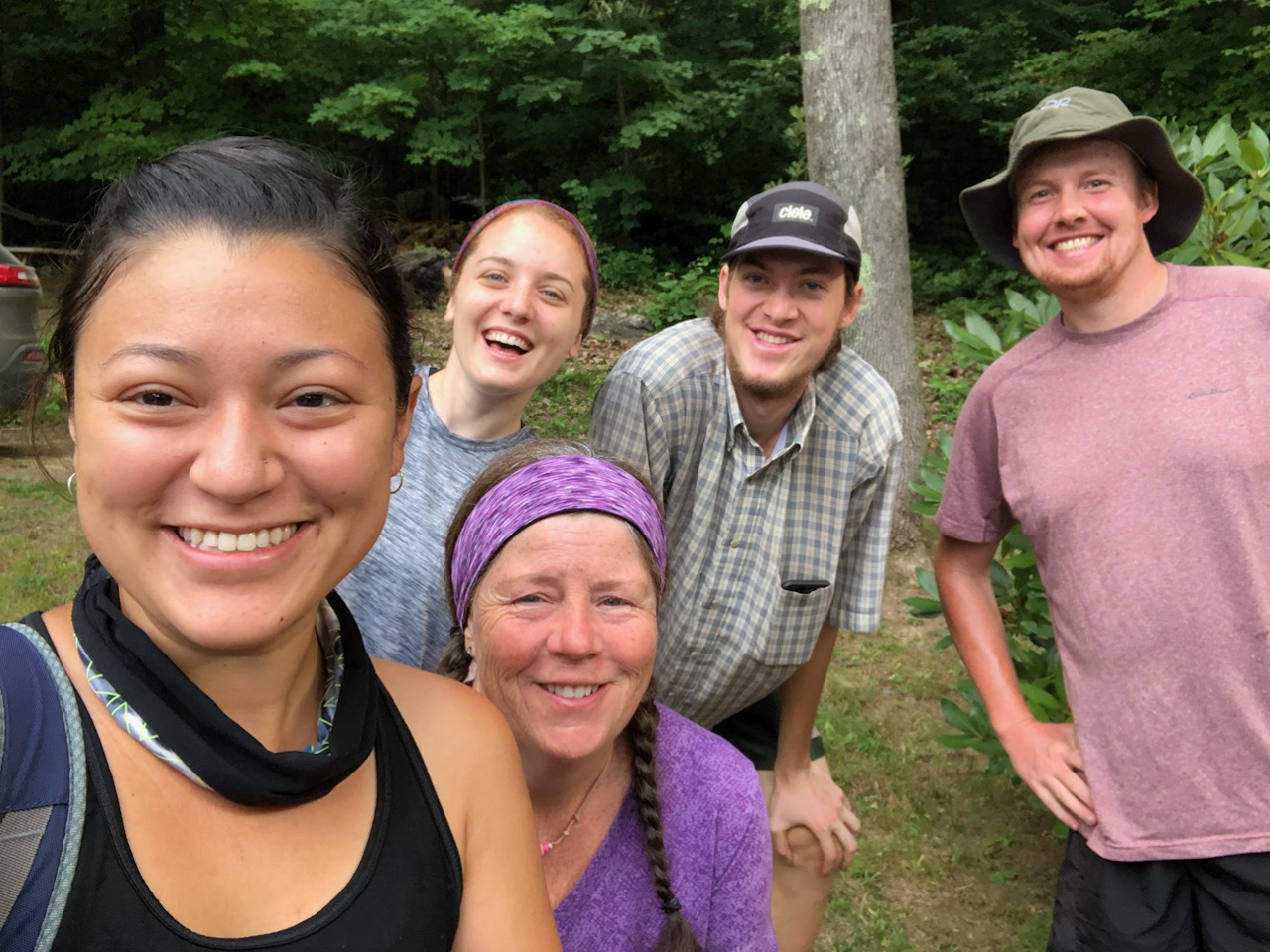 Another of the many trail angels J.D. has been served by are John and Linda, who paid for his groceries in Lee, MA.


There are many ponds in Vermont. Here is one. "Can you see the beaver damns?"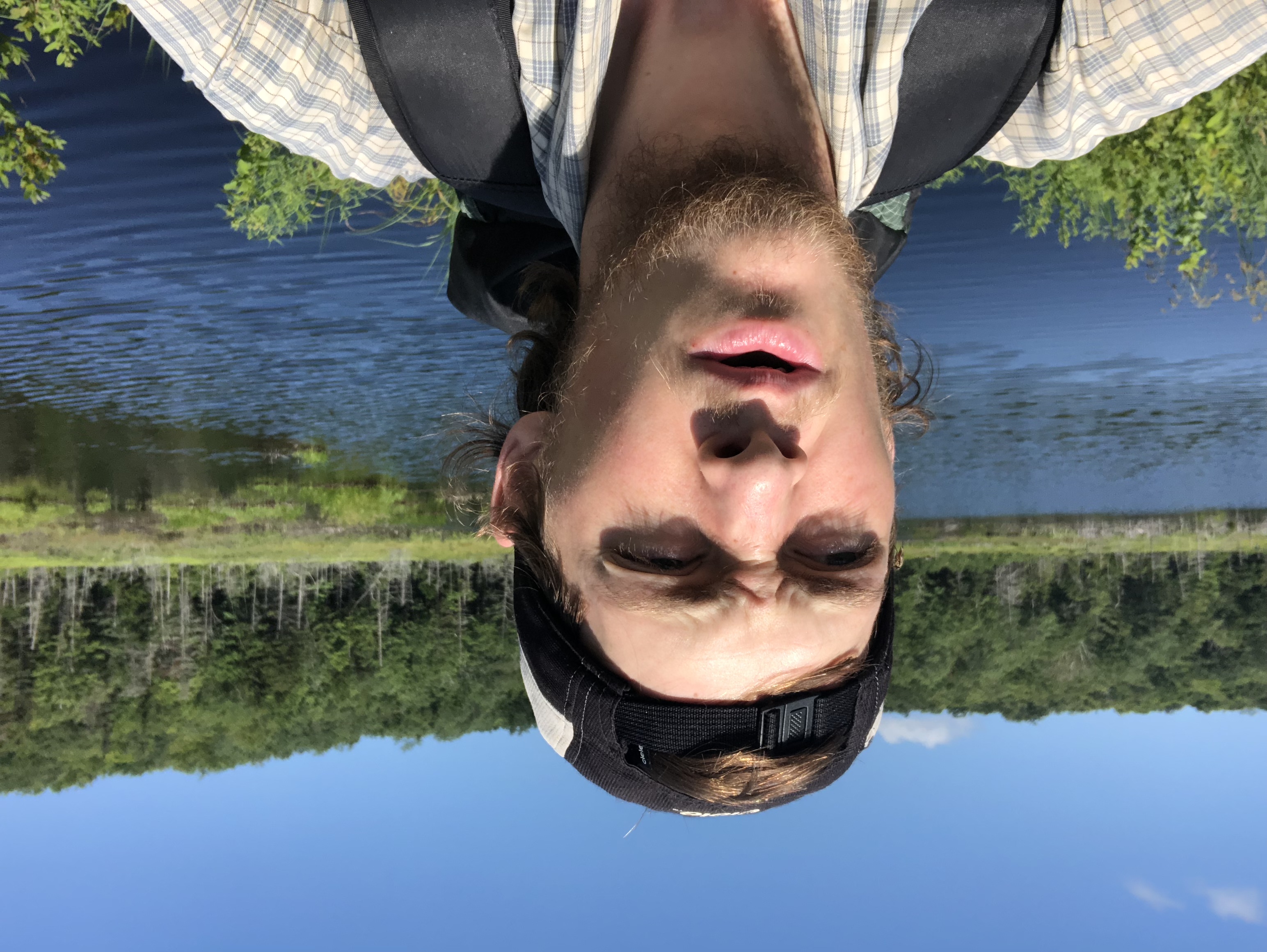 This next picture is when J.D. was coming off Mt. Greg Lock, the highest peak in Massachusetts near the end of a storm. On top was a really tall war monument that said something like, "This memorial has been laid in gratitude to the veteran sons and daughters of MASSACHUSETTS who were faithful even unto death." It was very moving. He wanted a better picture of the memorial, but it was really rainy and he didn't want to get his phone wet. CLICK HERE FOR A GOOD ONE.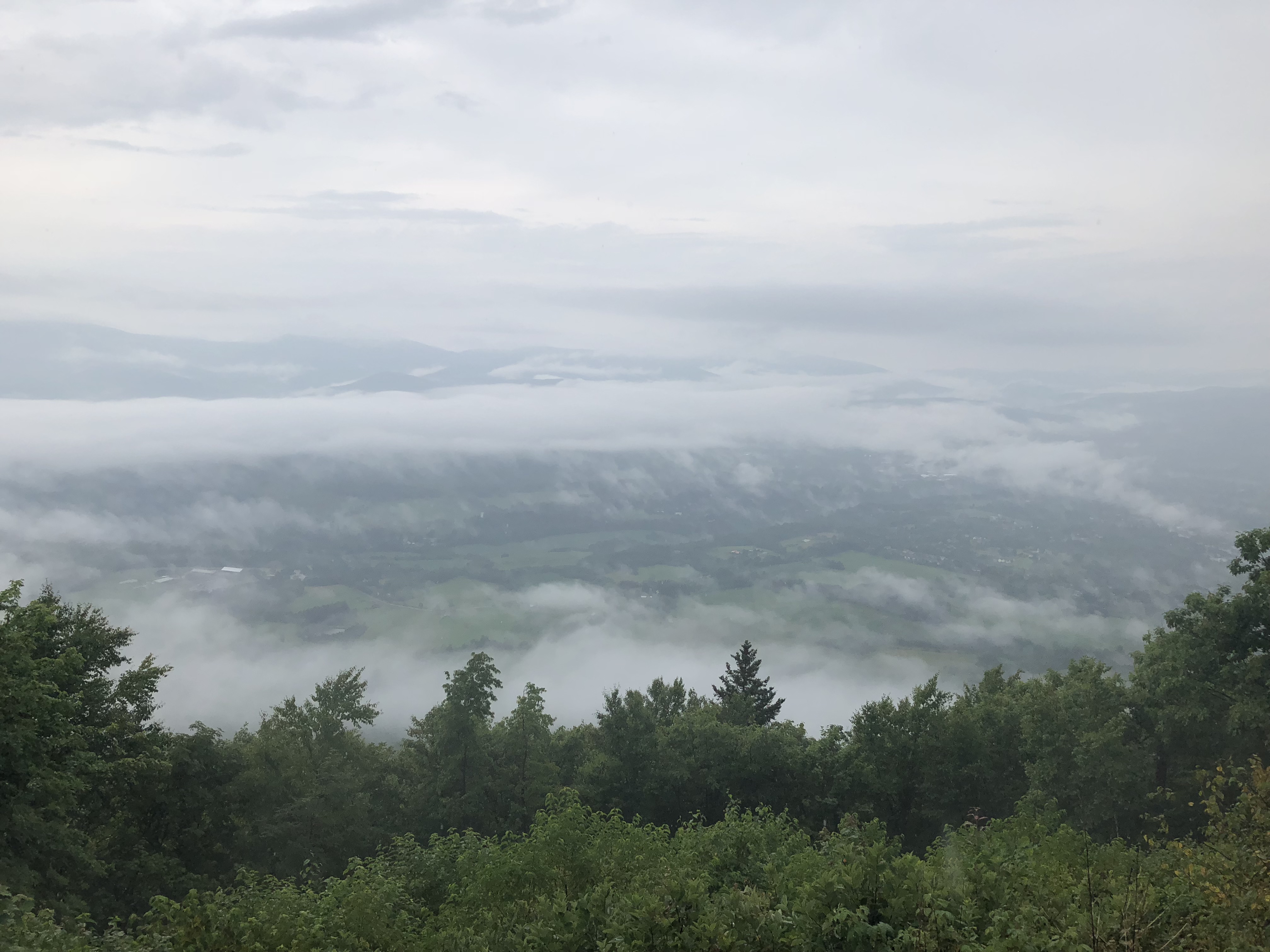 The next picture is of Upper Goose Pond in Massachusetts. "I spent the night in a nice cabin there. I am so glad I stayed there. I met Wanderer from Germany and Jack from NY."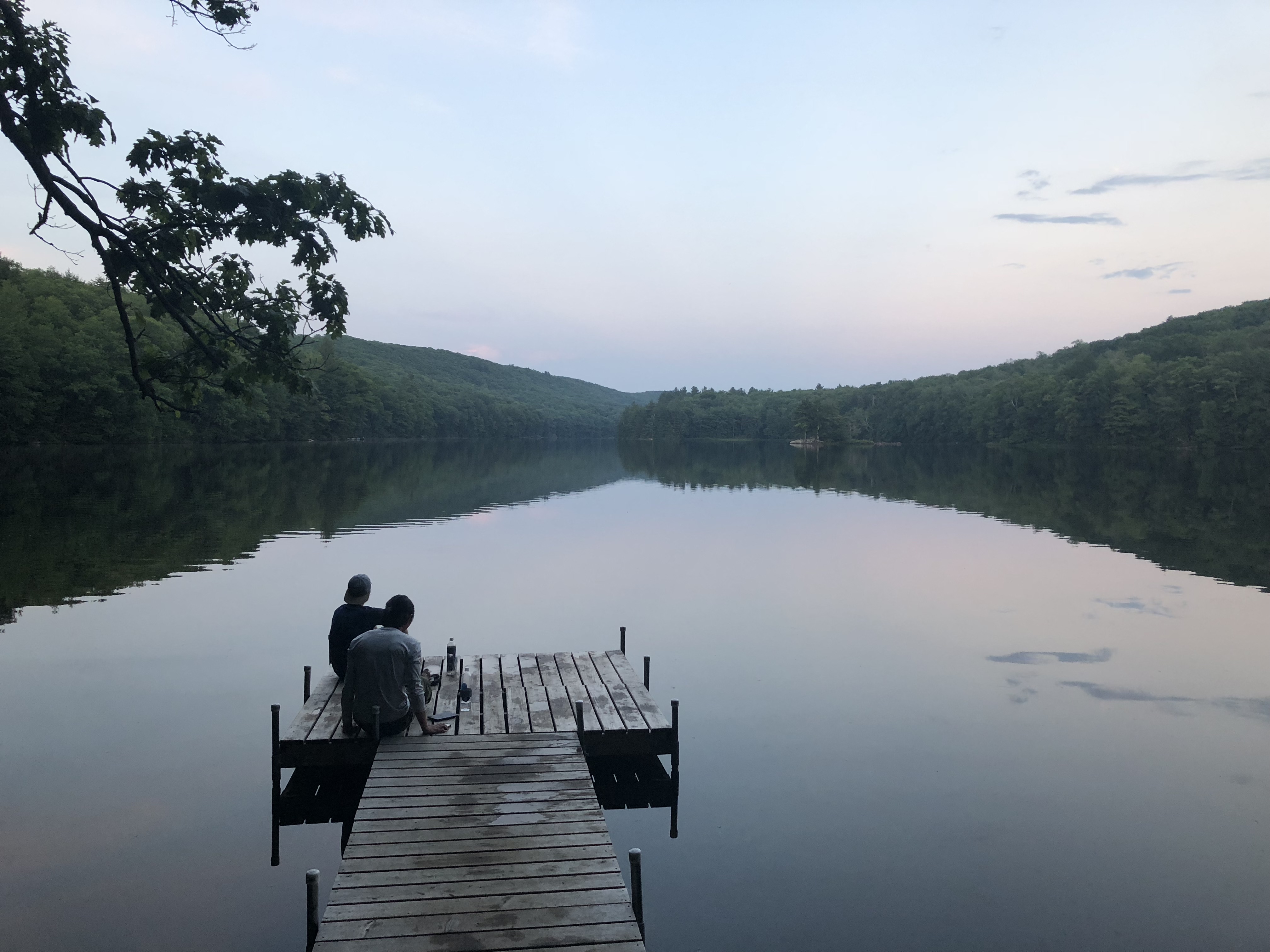 "I feel totally healthy. I've had two 27 milers." J.D. had to spend some time in a town just waiting for my stuff to charge. It was stressful, not at all relaxing. While waiting at a fast food restaurant for his phone to charge he said "Hi" to a guy hanging out there that looked like he might be a hiker.
J.D.: "Hey man! Are you hiking he trail?"
Ya, well, I was.. my dead line was Aug 13th.
J.D.: "That is mine as well."
I gave up. I don't think I can do 20 mile days from here on out.
J.D.: "I am going to do it!" He didn't say anything encouraging at all. I have heard so much negativity. Blatant, like: You can't do it! Your crazy! Why are you doing that to yourself! It isn't helpful at all. I can do this! I am going to do this!"
J.D. has had a huge hole in his shoe since Vermont! (Second pair) He had hoped his last pair of shoes would be waiting for him in Hannover, NH, but when he got to Hannover the shoes still weren't there. He took a zero day at a hostel owned by a lady named Karen. The relaxation is good, but he felt impatient knowing that every minute off the trail was pushing back his arrival to Katahdin (the end of the Appalachian Trail is at the top of a mountain).
"It is so annoying, I find myself distancing myself from other people because I don't want to be pulled down by them. No one is saying "Sick! Your amazing! So I don't want to visit with people right now. I can't afford it. All I can hear right now is encouragement." The task ahead of him is too big to listen to anything less than absolute positivity. "Joseph, Shortlegs, and Daniel, the mandolin guy, were all so encouraging. I am 24 days away. Am I going too fast to not enjoy these parts of the trail? So, I find I am spending more money so I don't miss out on things because I hike twenty miles or more every day. When I am done, I will KNOW I have seen the top of all the mountains, seen all the trees, the whole trial. This Appalachian Trail was created in the 1920s for those seeking fellowship with the wilderness. I will see Katahdin. I'm aiming for one big thing. The journey is the reward, so I don't want to be in too big of a hurry that I don't enjoy it."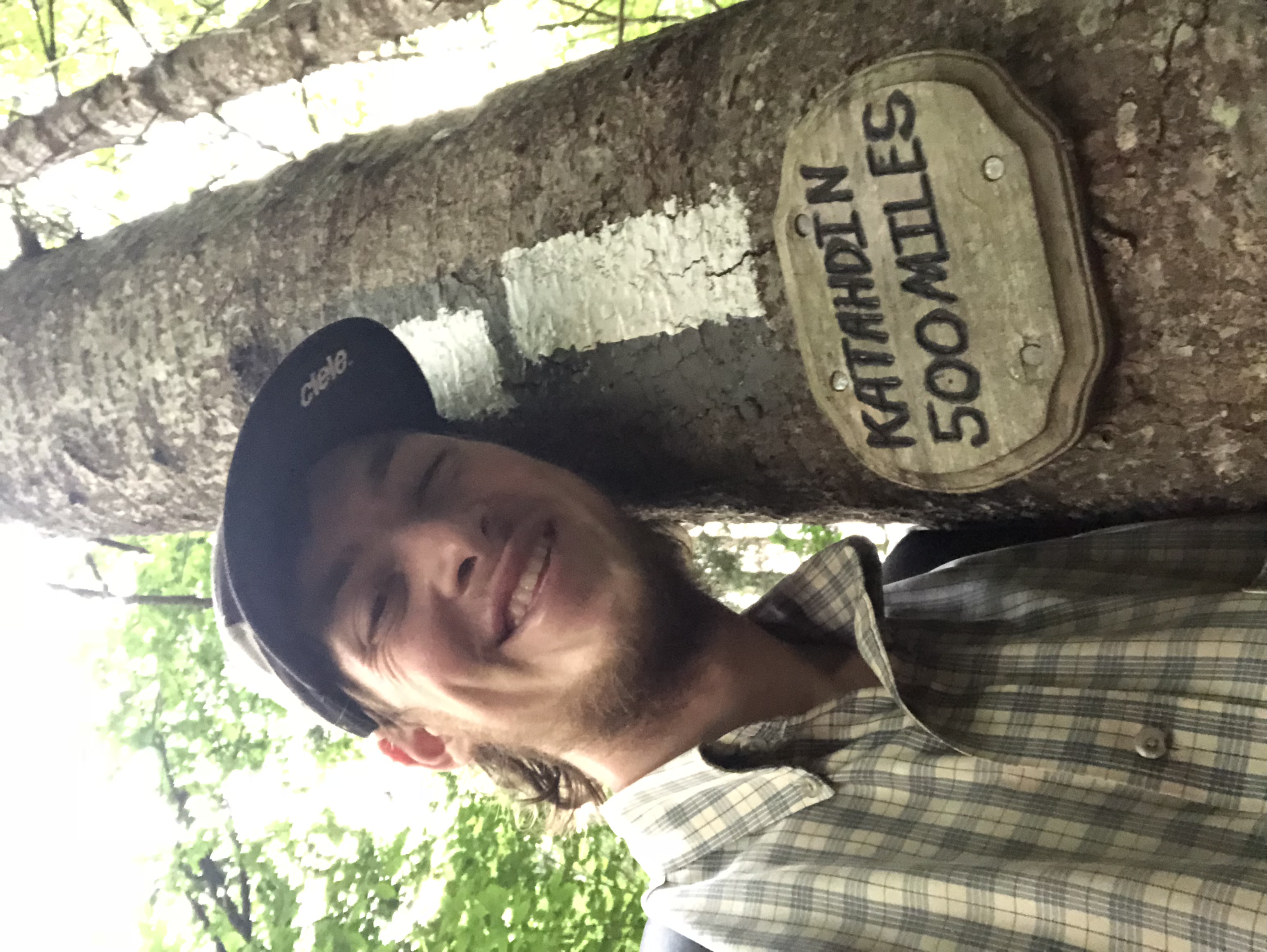 While on the phone one day with J.D. he said, "Where am I? What is this?! Mom! I am on top of a ski run and I have found a cabin, which must have been used for a shelter or something. By the way, I have decided my new favorite wall cover is wood paneling like this. I'll break out a snack… I bought a bag of broccoli florets in town this morning and I want to eat them before they go bad. There is totally space to stay the night, but I will keep going, of course. WOW! Here is an old crusty water worn copy of Old Man and the Sea. There is "Hemingway" here?! Some classy person was up here. It is impossible to feel upset in a place like this. How can you feel pity for yourself when you just found a cabin on top of a mountain with Hemingway in it?"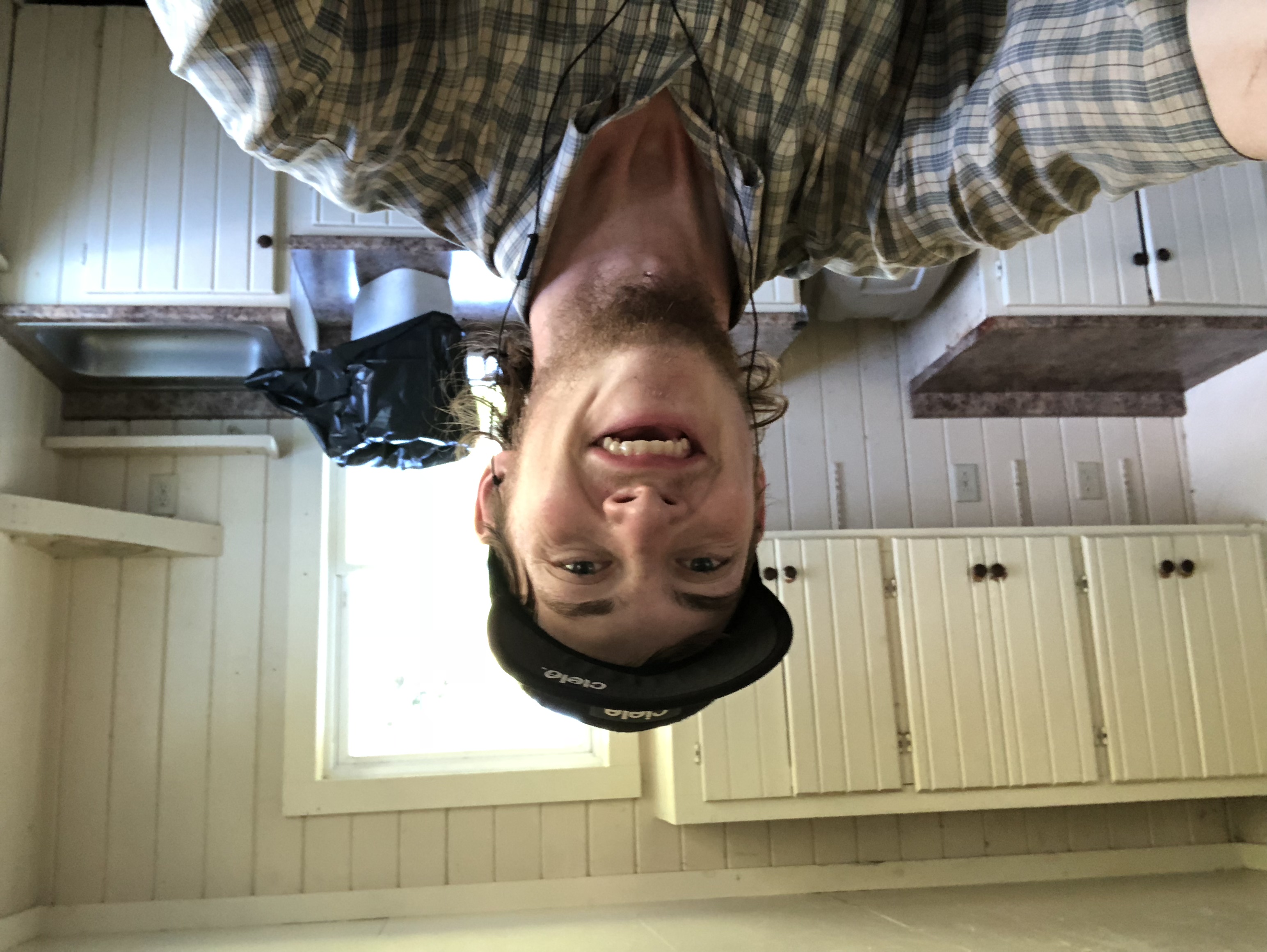 He is pushing forward! Go J.D.! On to Mount Katahdin in Maine!