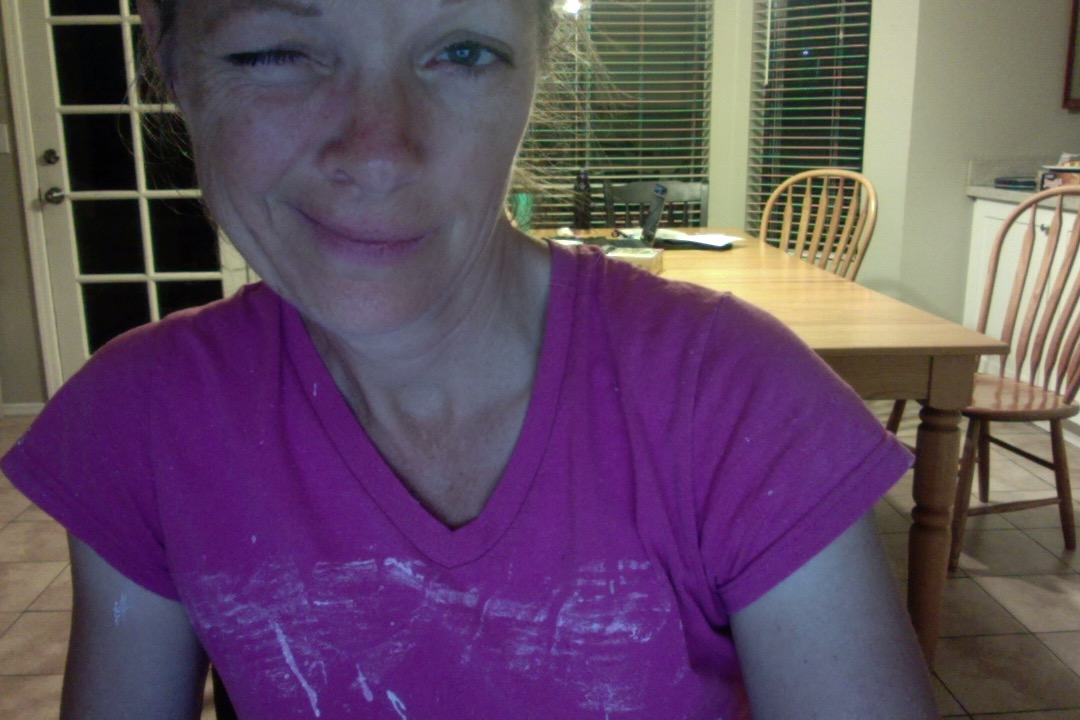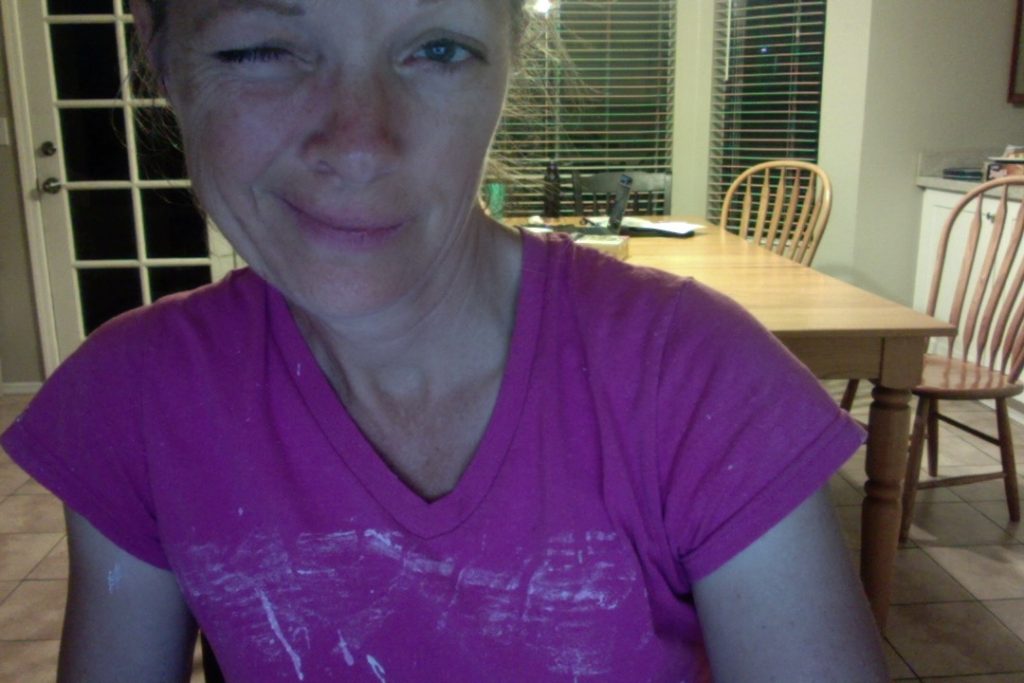 Today has been a good one:

Read and pondered The Word of God.
Did some very brief exercises.
Made pancakes. Ate 4!
Painted the ceiling in my bedroom.
Curt (13) got home from Geronimo Scout Camp! I missed him! Unfortunately he caught the flu somehow and was vomiting through the night his last night at camp. Yuck for him! Fortunately, no other scouts were in his tent this particular night, so he didn't interrupt others, but poor guy had to endure that in the dark in the woods all alone.
Went with Kay to ASAP Title and Registration. LOVE THIS PLACE! (It is worth the $15 convenience fee to not have to go to the MVD.)
Made chef salad for big and medium kids.
Figured out the map that Duncan is currently following in Northern California so that we can follow along. He is hiking hundreds more miles this summer toward his life long goal of hiking from Mexico to Canada.
Went to visit Adam (18), who worked a double shift at Smashburger today. Have you had their BBQ Salad?! It is the bomb.
Painted three more hours on the walls and details in my bedroom. I washed my hands and face before I took the above picture. I actually have paint speckled on one of my contacts that I still need to wash off.
Time for bed!