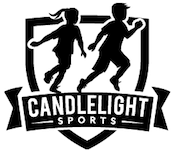 Tempe and Candlelight Sports are a perfect fit.
Tempe's Priority #3 is to: Enhance the quality of life for all Tempe residents and workers through investment in neighborhoods, parks, the arts, human services, and city amenities, with an emphasis on equity and diversity.
Candlelight Sports in Tempe enhances the quality of life for Tempe children through investment in families, neighborhoods and parks by offering safe supervised outdoor recreation with an emphasis on equity and diversity. We give each child an equal opportunity to play and invite all
to join us. This non-profit organization builds character, confidence, coordination and multi-sport skills within a simple schedule of practices and games near kids' schools that are done before dinner. We have trained coaches all at a low cost.
Say goodbye to the pain of youth sports…
TO REGISTER CLICK HERE
In summary, the new model of Candlelight Sports, which has been in Mesa, ARIZONA for 6 years, has solved these problems for the last 6 years by provide children of all ages engage in organized play in your neighborhood with friends at a low cost after school instead of taking time away from evenings and weekends. exposure to 4 different sports, trained coaches, organized practices, less competition, more playing time, more fun.
TEMPE's program will be at Scudder Park:
Soccer (August 20th-October 3)
Flag Football (October 22-December 12)
Soccer (January 14-February 27)
Baseball (March 18-May 1) We hope to have a baseball diamond available to us by March.
Schedule details
Monday practices & Wednesday games at Scudder Park on Lakeshore Dr.
http://bit.ly/2NIuLrk
(Alternate during irrigation: Redden Park adjacent to Kyrene del Norte, south on Lakeshore Dr.) http://bit.ly/2Ojh41m
The practice and game times are as follows:
Sophomores: Kinder – 1st Grade: 3:20-4:00
Juniors: 2nd – 3rd Grade: 4:00-4:50
Seniors: 4th – 6th Grade: 4:50-5:40
About Kristin Shaeffer:
"I have lived in Tempe for 17 years and love it. While my 5 children were young (now between ages 25 and 12) I did as many mothers do, drove them around the Valley of the Sun to various sports activities until I realized the time away from family in the evening and weekends (when most sports activities are offered) wasn't worth it. Tired of the same grind, my brother Spencer Alldredge, organized a sports league in Mesa, focused on being family friendly. I actually drove my youngest son to this Candlelight Sports for 2 seasons because I loved it so much.
"Now that my children are older, I have the time to serve Tempe by bringing Candlelight Sports closer to home, enhancing the quality of life for all Tempe residents through investment in the family, neighborhoods, parks, human services, and city amenities, with an emphasis on equity and diversity."
About our coach, Joshua Lewis:
"I am from Freeport, Illinois. I originally got a full ride football scholarship to Upper Iowa University to play wide receiver. After two years I decided to transfer to Avila University in Kansas City, Mo where I continued to play football and made All Conference two straight years. In 2015 I graduated from Avila University with a BA in Communications and soon after got a sports coordinator job with Kansas City YMCA where I hosted and oversaw daily camps, working with a variety of age groups from toddler to college kids on basic fundamentals and cultivating a love for all sports."
Candlelight League is not supported nor sponsored by any school district. Candlelight is a 501(c)3 non-profit organization Tax ID No. 46-3569683. We are a member of the National Alliance for Youth Sports. Thank you for your continued support of this worthwhile organization.
FAQ Frequently Asked Questions:
How on earth are the kids going to survive playing sports outside in the August heat?
I know, right?! Actually, they will do just fine as long as they stay hydrated. All youth MUST come with at least 32 ounces of COLD water to drink. We will have frequent water breaks. Also, parents and coaches are encouraged to bring squirt bottles. We encourage the children to get wet and have fun. Kids want to play outside. I did it when I was a kid, our kids can do it and love it too! As for parents, you need to stay hydrated too, and YOU may choose to sit in the shade, lucky duck!
Do I need to stay with my child during practices and games?
No, but you are invited to stay. Kids love to be seen at their best and your attendance will show support and love to them. Encouraging your kids and your kids friends strengthens families and our community.
What training does the coach have?
Candlelight coaches and volunteers have in person training by Candlelight founder, Coach Alldredge and ALSO on-line training and background checks by National Alliance for Youth Sports. Our coaches are also regularly evaluated by parents through NAYS as we all strive to improve and serve our kids the best we can.