THE MOST RECENT DAY IS ON TOP, in other words: These events read chronologically backwards.
Saturday – Verizon Wireless Customer Service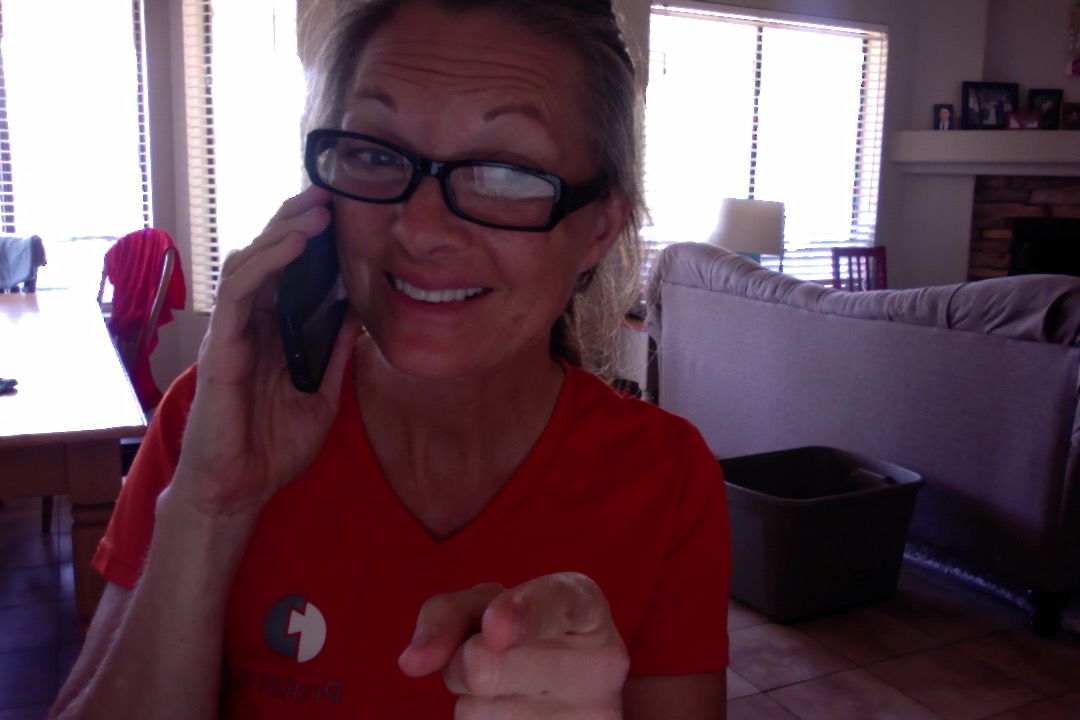 – I had to call Verizon today to make sure we had more data for our trip and J.D.'s hike. Cell phones are a royal pain and an absolute necessity. The agent was so clear and communicated very well. Why did I almost start crying for joy at the end of the call when she, as part of her routine said, "You are the best part of Verizon Wireless." Oh my land! That really hit my tender spot. I guess I really needed to hear that, even though it is nonsense. What an effective marketing move on their part! I LOVE hearing that I am the best part of something! … even though THERE IS NO WAY I am the best part of Verizon or anything for that matter, but what a cool idea. I want to hear it again. Hahahhaha! I need to try that on someone, you know, use it to make people feel good. Here:
– Dear Reader, IF IT WASN'T FOR YOU, I wouldn't be writing this blog. YOU are the best part of this blog! Tell me what you are doing, what is on your mind. Let's change the world together. I want to do this WITH YOU! <3 Friday - Light!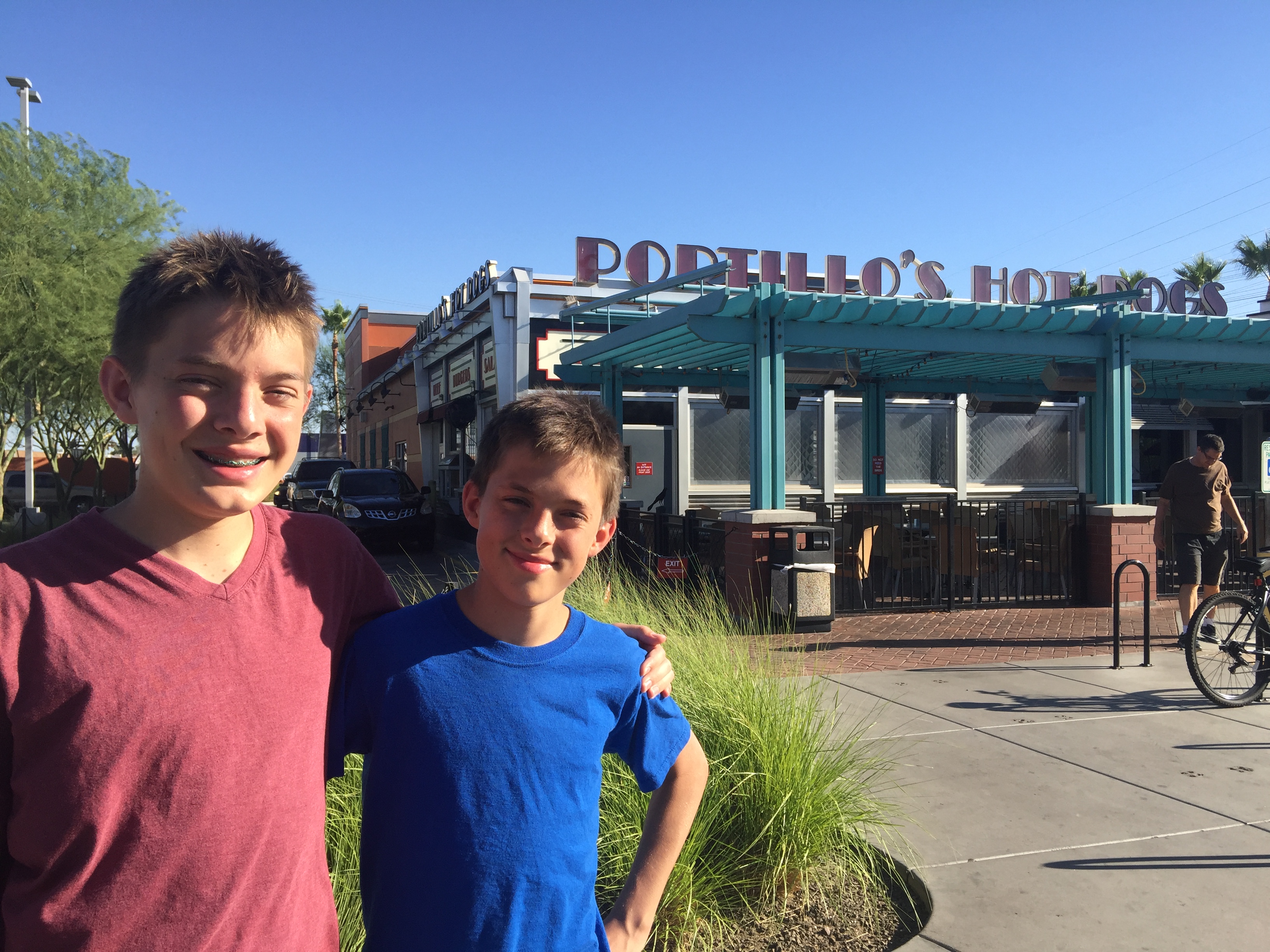 – Adam, Curt, Duncan and I enjoyed Big Surf and Portillo's for School Kid's Outing.
– J.D. is doing well on the A.T.
– Clark is loving the Book of Mormon! Here is my email to him today.
– President AND Sister Nelson's historical call to serve in The Youth Battalion will change the world. "If ye have desires to serve, you are called to the work" (D&C 4:3). I am considering this call to gather Israel my call too and I have accepted it. I invite you to work with me on 1) 7 day media fast. 2) Weekly sacrifice of time to the Lord for 3 weeks. 3) Keep on the covenant path. 4)Pray daily for all to receive the blessing of the Gospel. 5) Stand out. Be different. Be a light. and 6) Prayerfully read, mark and share YOUR standards, The Strength of Youth.
Thursday – One GOOD thing after another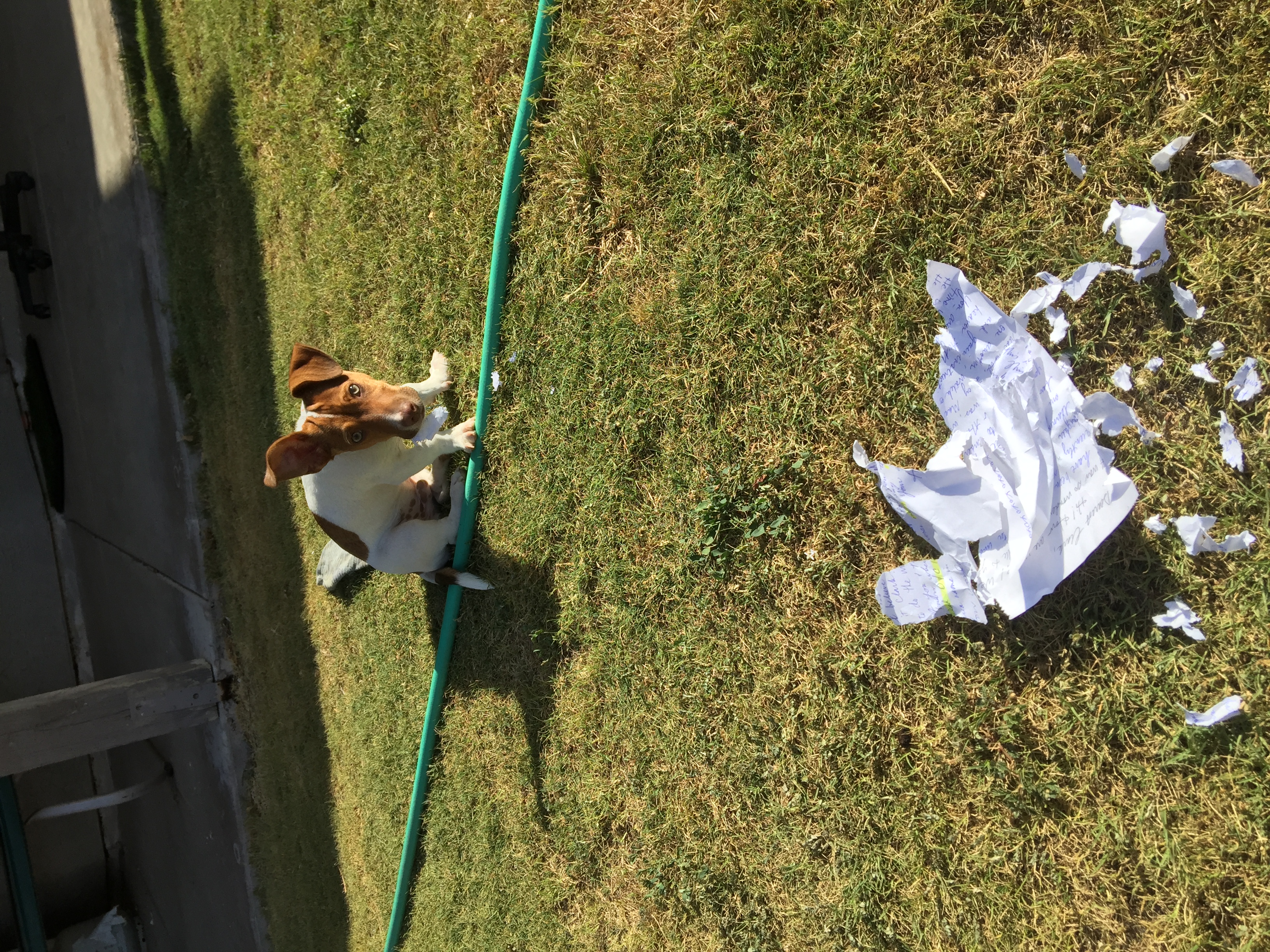 – Kay and Chuck got back safely earlier this week. Watson was VERY happy to see Kay. Today we worked on putting up some new blinds in her home and then she (and Chuck) treated me to a pedicure for taking care of Watson while they were in Europe. Rome and Florence were their favorites.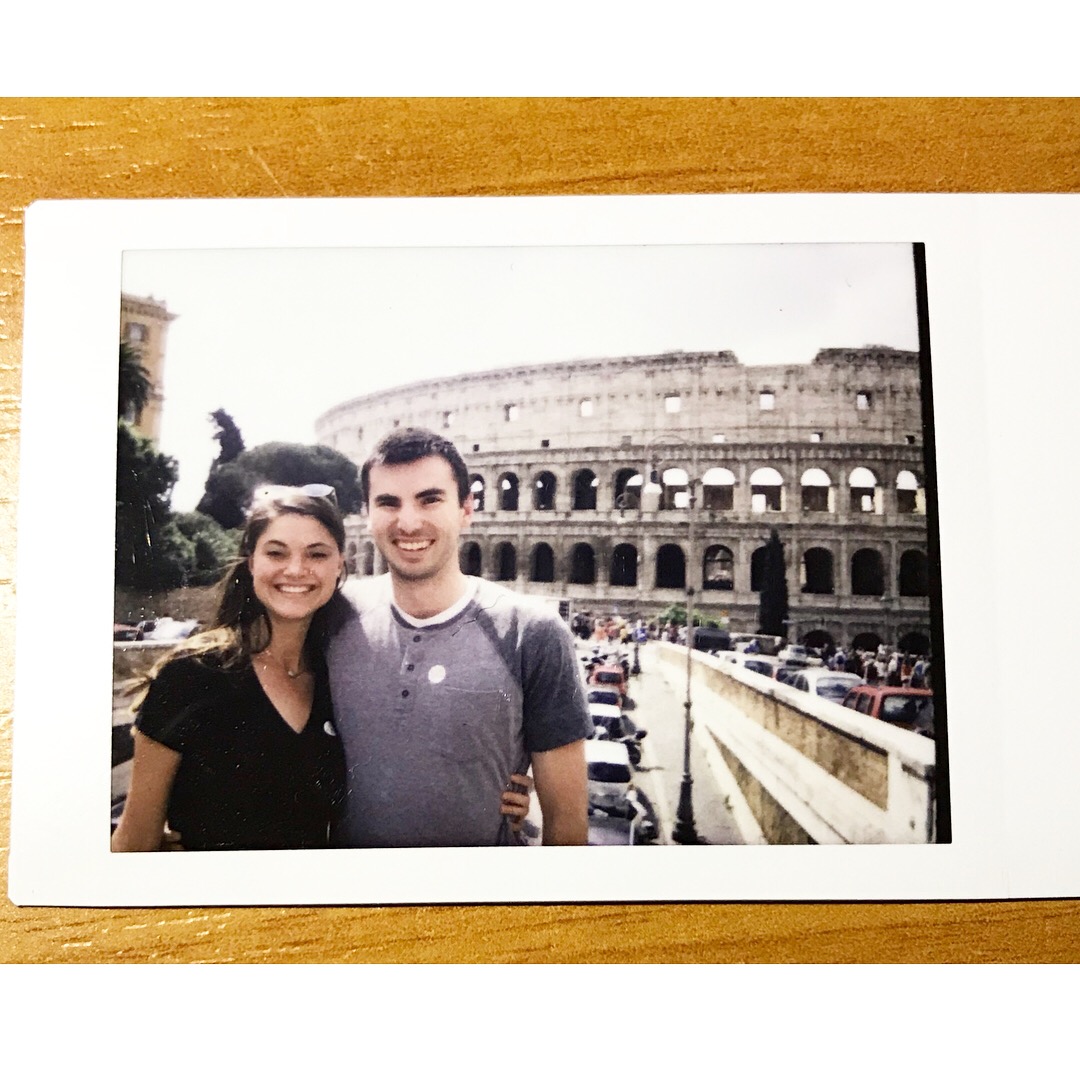 – I've accepted a job teaching 2nd grade at Highlands Latin Phoenix cottage school, which is a homeschool tutorial. School is only in session on Mondays. I am very excited. I keep thinking of the 13th article of faith and from the writings of Paul, "If there is anything virtuous, lovely, or of good report or praiseworthy, we seek after these things." This classroom experience for homeschooled kids is lovely and full of virtue. The curriculum is an inspiration. Like it says in Moroni 7:13, "But behold, that which is of God inviteth and enticeth to do good continually; wherefore, every thing which inviteth and enticeth to do good, and to love God, and to serve him, is inspired of God." CLICK HERE for more info on the curriculum by Memoria Press. CLICK HERE for more info on the tutorial school: Highlands Latin Phoenix.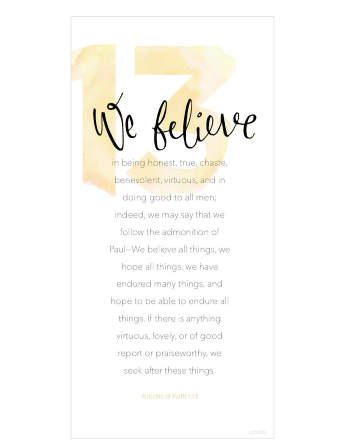 – End of School. Curt had one difficult teacher this year. Today is the last day of the school year. I challenged him to be helpful to this tired teacher, even if she isn't doing her best or the class is unruly. On his bike this morning as he rode out of sight he called to me, "I will be an angel to Mrs. Day!" At the end of his day he reported that he asked her, "How can I help you?" many times, and was nice and listened well. He was excited to tell me what an angel he had been. Man Alive! Curt IS an angel!
– Scout trips starting this weekend! Much more…
Friday – A Musical Mother: Jenny Oaks Baker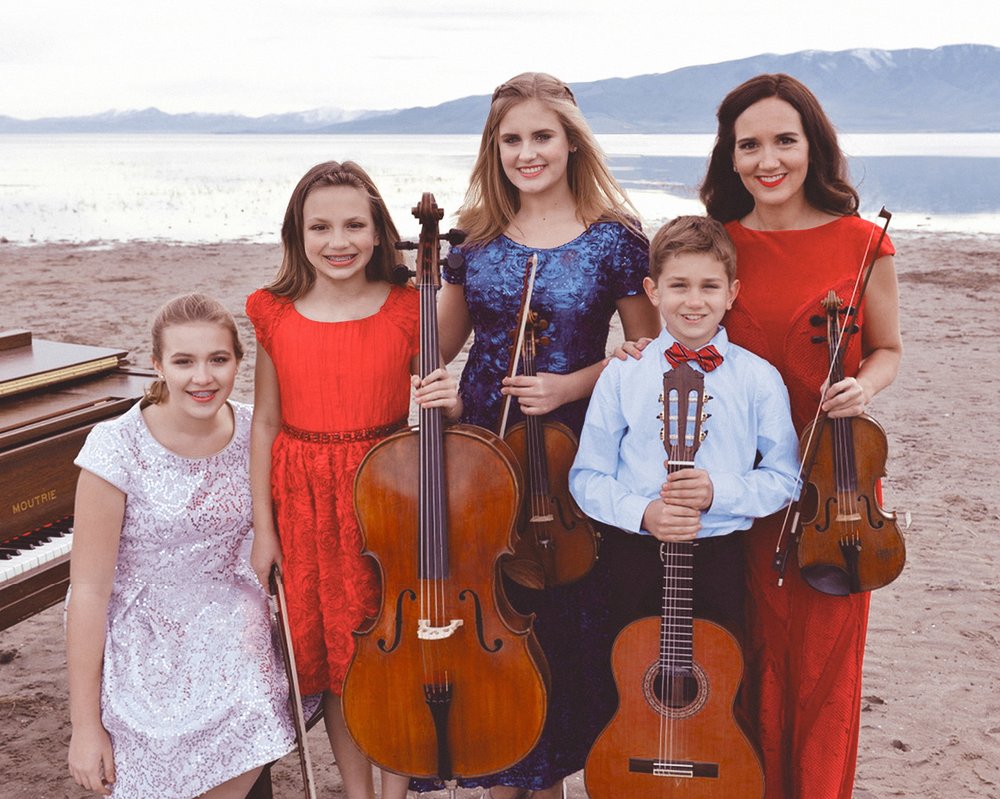 Jenny shares many wonderful parenting tips in her latest podcast with LDS Perspectives. CLICK HERE to listen.
– Work first, play later. "Sometimes we see the reward from working hard and sometimes we don't and that is okay. Sometimes we get paid for hard work (there is nothing wrong with paying your kids to practice their musical instruments. Parents get paid for working, why shouldn't kids – for just getting it done). If you are working hard for the church or in service to someone, we get blessings instead of money AND THAT IS EVEN BETTER.
– Scriptures her mother would tell her when she was nervous before a performance (Did you know she started playing violin when she was 4 and has performed all her life? Did you know Dallin H. Oaks is her father?!)
– How the Lord, her ill mother and her new step mother helped the transition be more smooth than otherwise – after Jenny's mother passed away.
These insights and more are in this excellent podcast. I invite you to listen to the whole thing. I strive for EXCELLENCE! Music brings Heaven close. Oh how I love excellence and excellence in music. Does that mean I love heaven? I think so. <3
"Music brings more light an love to the world." – Jenny Oaks Baker
Tuesday – Does Only a Wet Baby Like Change?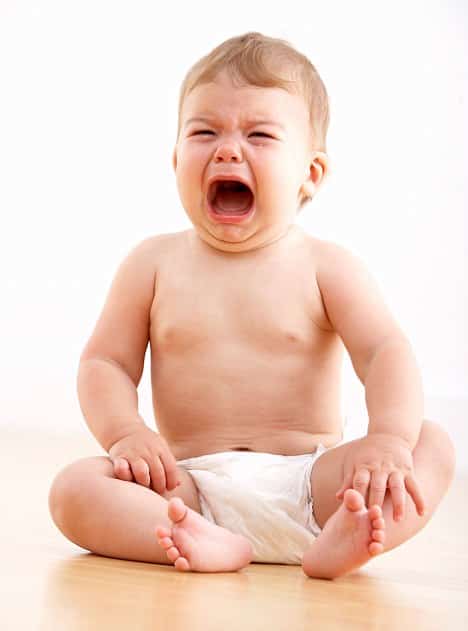 Things WILL change. That is what we CAN count on.What are the changes you have experienced in your life?
Can we embrace change? Wendy Watson Nelson challenges us to think of these questions:
– Which ones are invited and anticipated?
– Which were anticipated, but never materialized?
– Which were uninvited, yet marvelous?
– Which were uninvited and soul wrenching?
Think of a change that was not invited, and soul wrenching. How did you respond to it? Did you turn to God?
Changes can rock our sense of stability. Change can bring great joy! SEE HER WHOLE TALK
Monday – I'm Like a Mama Duck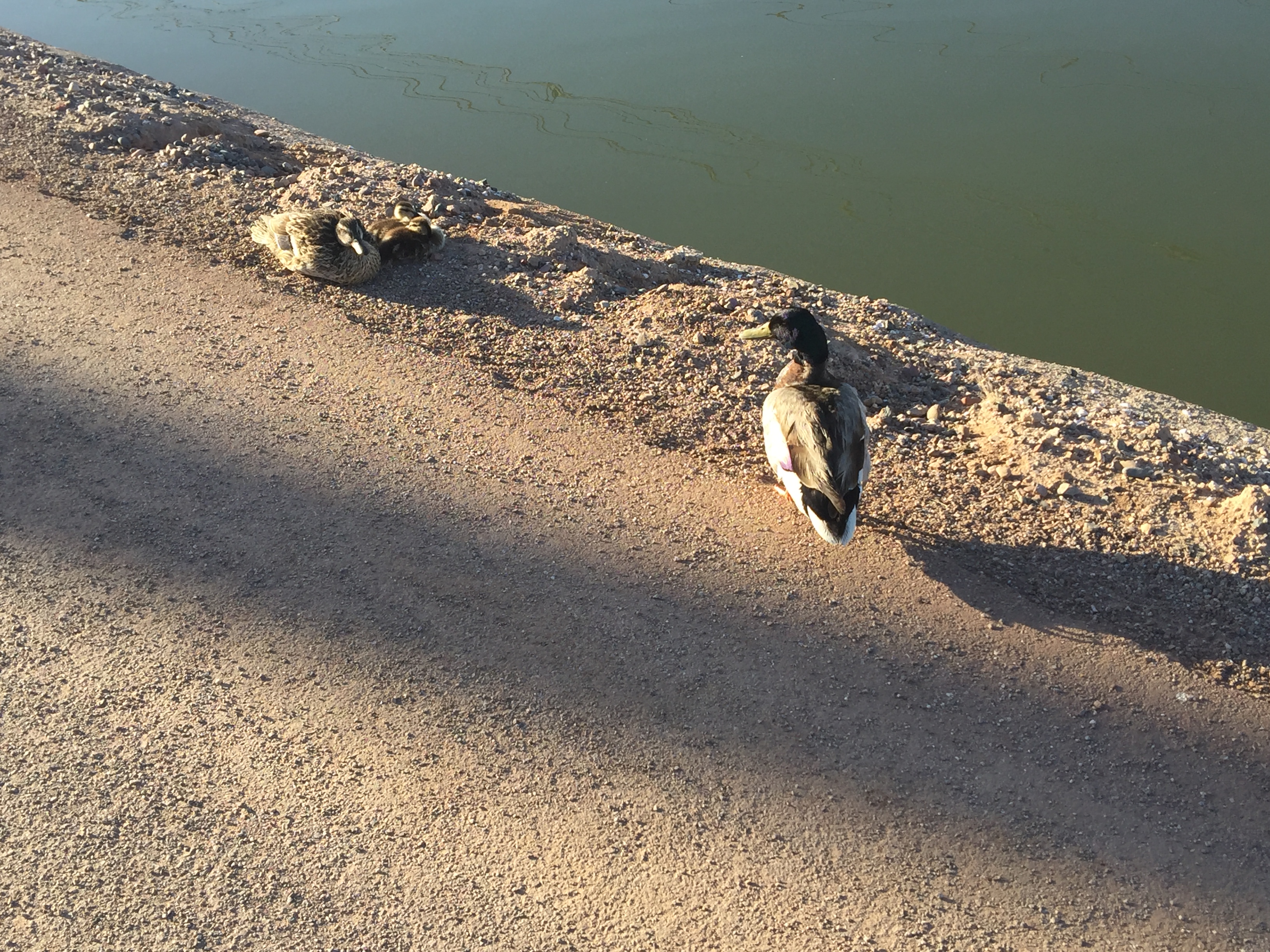 – On my walk this morning I saw a family of ducks – The dad standing guard. As I would get closer, the mom duck would open her mouth in a threatening way. It was neat to see healthy family roles being observed in nature. It reminded me of the Family Proclamation. 🙂
– I am like a Mama Duck because I have been feeling quite defensive of Curt and Adam's educational surroundings. I feel like I am on alert, ready to protect my kids at the next sign of danger. The massive amount of standardized testing this spring, my kids' complaints of the moral behavior of most students at our schools, the teacher strike, and now the crazy report of the shallow student at Cornell has put me on edge. (She does not know what she is doing, btw – she does not understand her privileges, the meaning of feminism, nor the real statement she made by exercising her "agency." I feel sorry for her, but the leftist opinion will probably defend her "right" and continue to feed her feelings of "victimhood." Dennis Prager on "960 The Patriot" talked about it today, "To be feminist you must claim to be a victim." Reason has been thrown out the window. Evidently the rumor that many universities are leftist may be true. I am pleased with ASU's purposeful development of the School of Civic and Economic Thought and Leadership to keep their views and offerings balanced. ) Though I am a big supporter of public school education, there are so many concerns about our two favorite neighborhood schools, right now, that we are looking at our high school choices at this point.
– I am not a victim. I feel empowered to choose my future and to raise responsible adults, who also are free to succeed and make the world a better place. I will fight for that.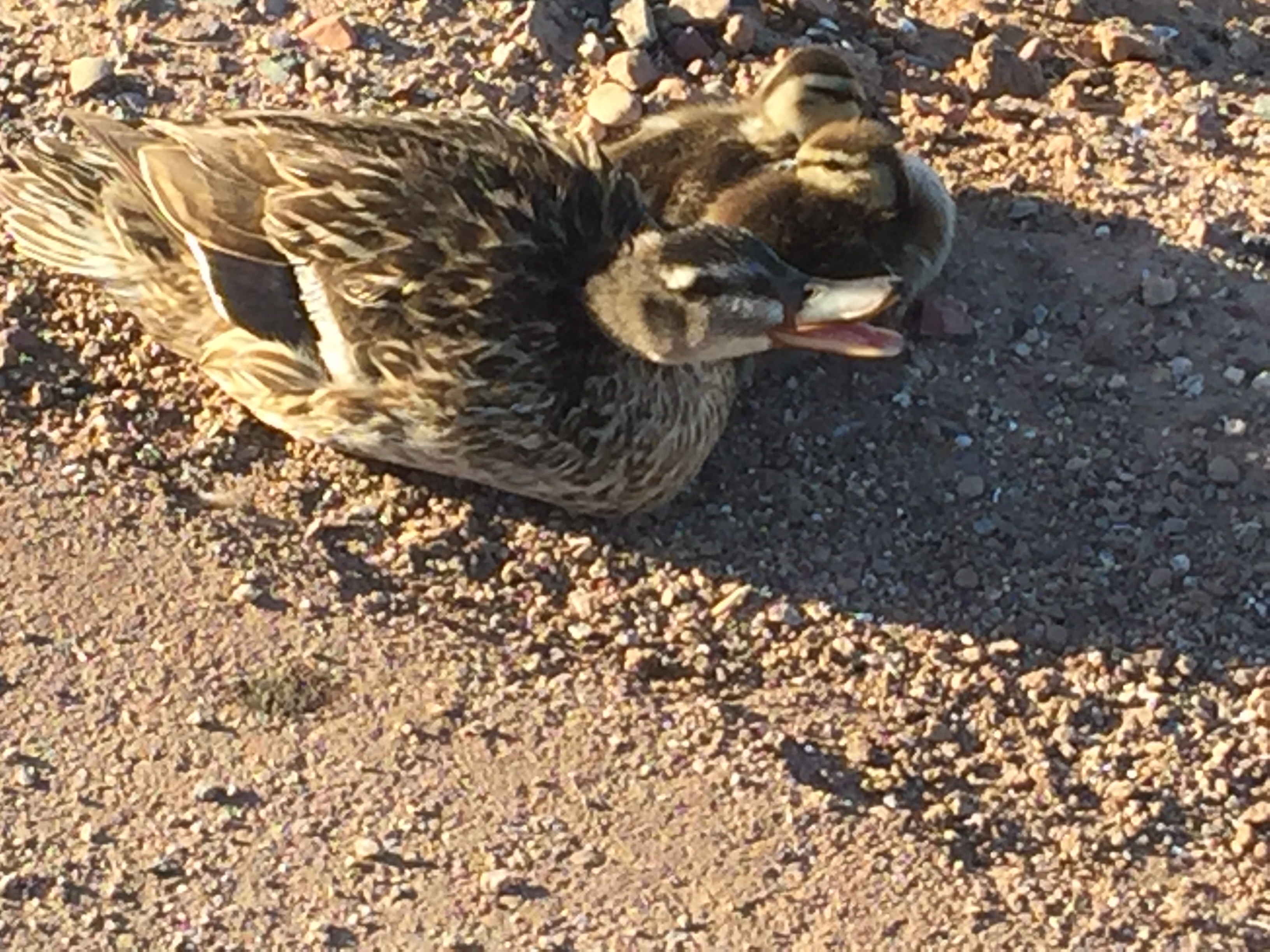 HAPPY MOTHER'S DAY!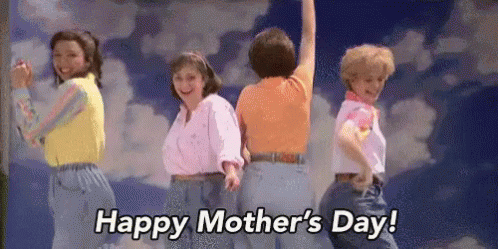 I LOVE being a mom. … Even though I am not perfect. I can still love it.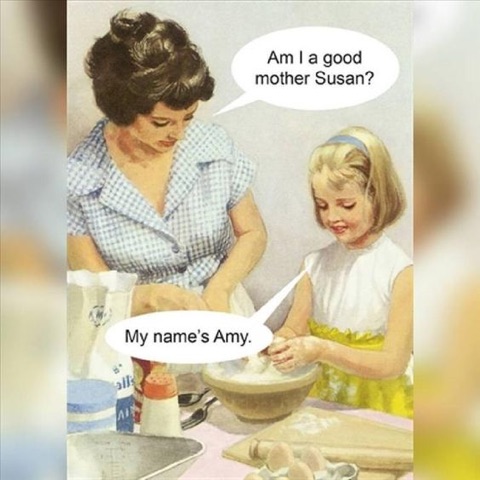 Don't worry. You are doing the best you can. 🙂 I am glad I just have to deal with one day at a time.
If you aren't a mom in the traditional sense, CHECK THIS OUT. We are all mothers. <3 Friday - A Better Day [caption id="attachment_2065" align="alignnone" width="3264"]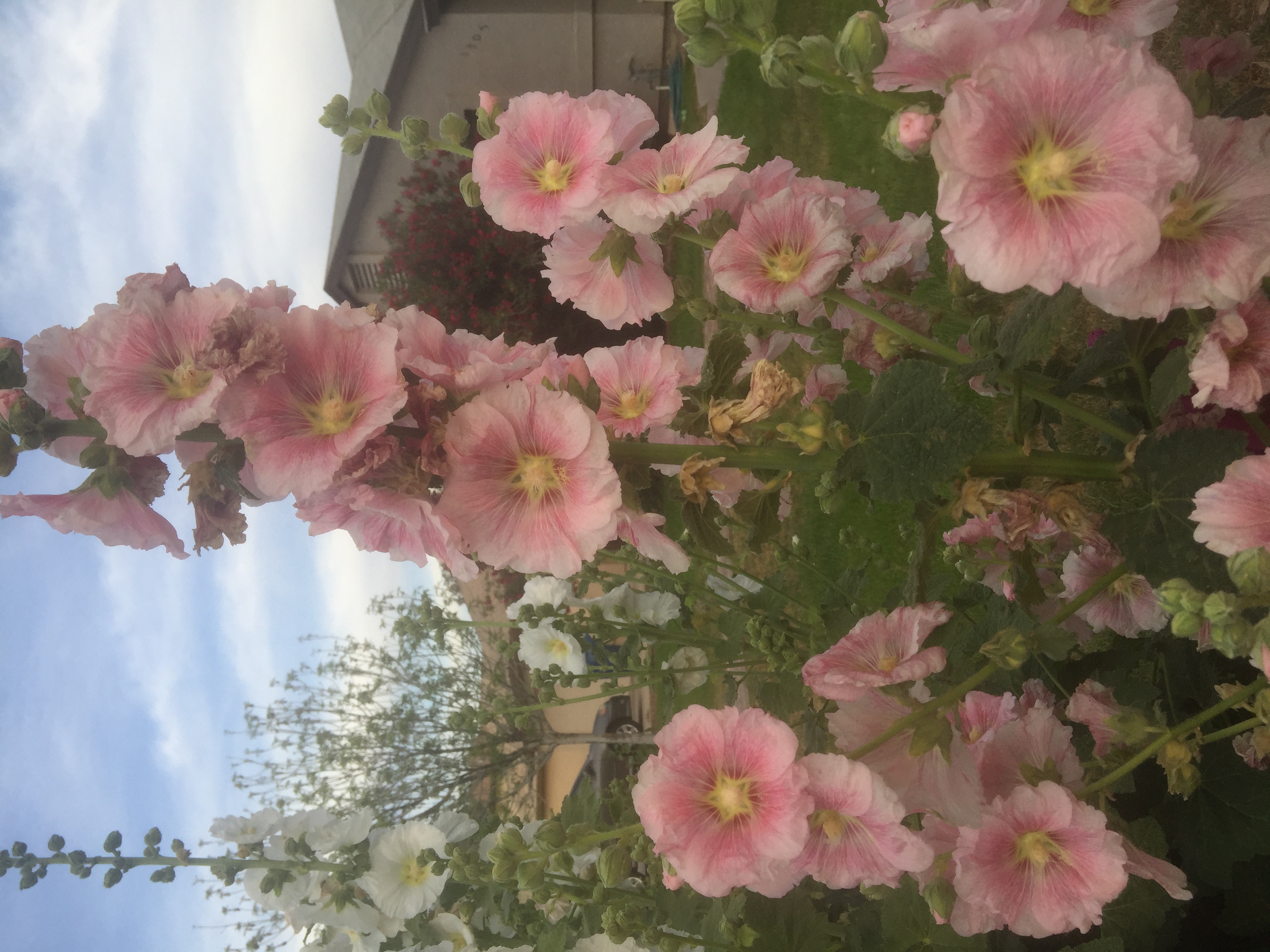 The Holly Hocks in my front yard cheer me up[/caption]
– Yesterday with Puppy, Adam's upcoming AP tests, and womanly issues I felt stressed. I am grateful Duncan and the boys listened patiently to me at dinner time. Dinner time is SO IMPORTANT! We had sloppy joes and salad with mint and chip ice cream for dessert. Nothing fancy, but it was together and satisfying. Does this sound like Food Nanny? Liz says, "My Meal Plan soon became a lifestyle and I was not only feeding my family good easy nutritional meals, but I was enjoying the soulful time that I was finding in food preparation. I also knew that Dinnertime was the most important part of the day. Where we came together to sort out and talk over the day, enjoying a good hot meal and the conversations and time spent together which was even more important than the food we were eating." CLICK HEREfor her whole story.
– Adam is taking the AP World History Exam today. Here are some Women World History Trivia Questions:
What British royal spent over $26,000 on underwear in the 1980s?
A: Princess Diana.
What First Lady became the first wife of a sitting president to appear under subpoena before a grand jury?
A: Hillary Rodham Clinton.
What name was the last word uttered by Napoleon?
A: Josephine.
What Filipino was nicknamed the " iron butterfly".
A: Imelda Marcos. CLICK HERE FOR MORE
– I need to make cookies today for a funeral, a high school seminary party, and our middle school's honor team mini golf construction celebration. CLICK HERE for the Brownie Recipe I am going to follow (My mom's recipe plus chocolate chips).
Thursday – Mesa Temple Renovation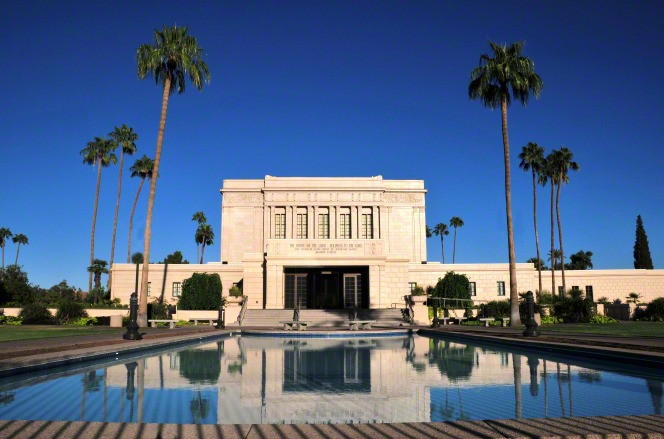 CLICK HERE for the latest on the Mesa Arizona Temple renovation.
Wednesday – Like Puppy Like Child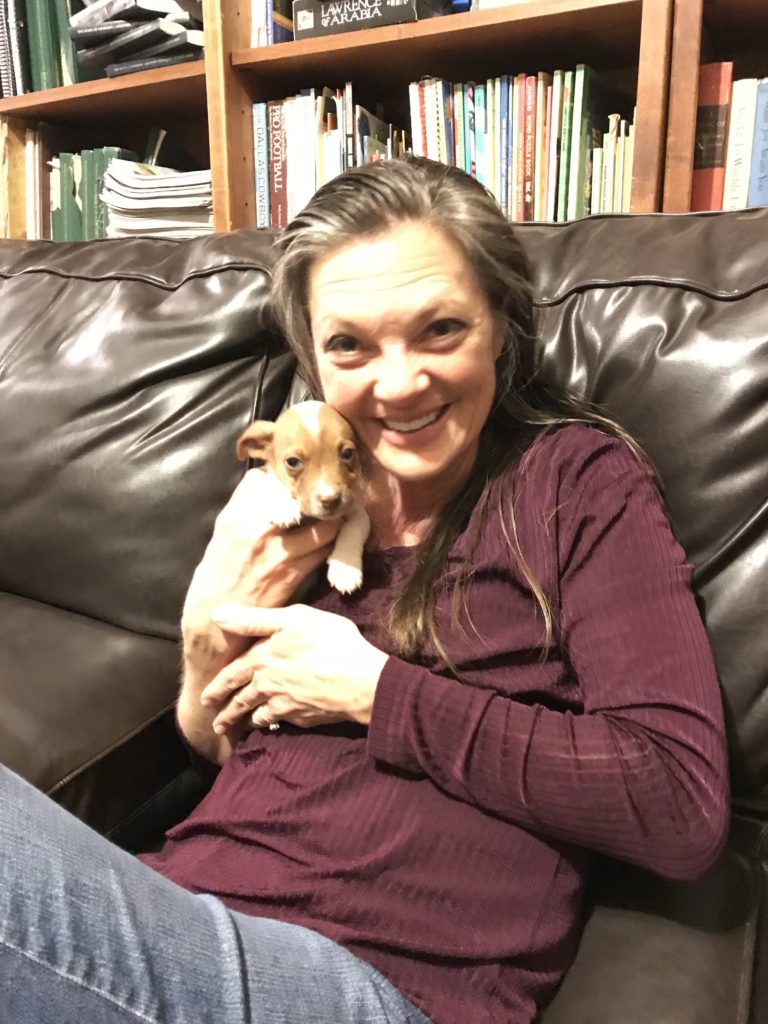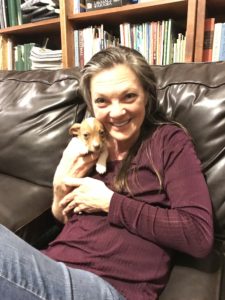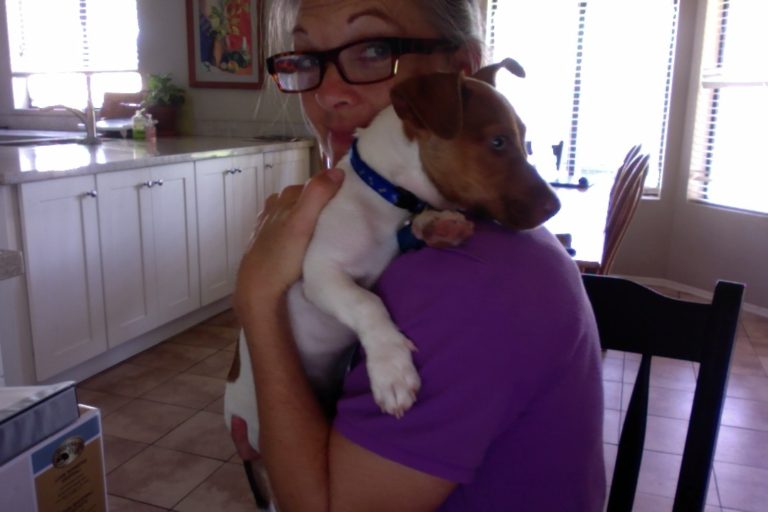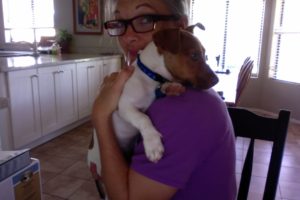 – We are babysitting Watson while Kay and Chuck go on a vacation. Kay treats Watson with so much love and care, like a child, really. I can't keep up with the amount of attention he is accustomed to. Plus, I am a "strict" parent, while Kay is a lenient one. He is getting use to my style: I won't hold him at the table. I make him wear a leash when on a walk. I don't let him lick my plate clean. He is getting use to me: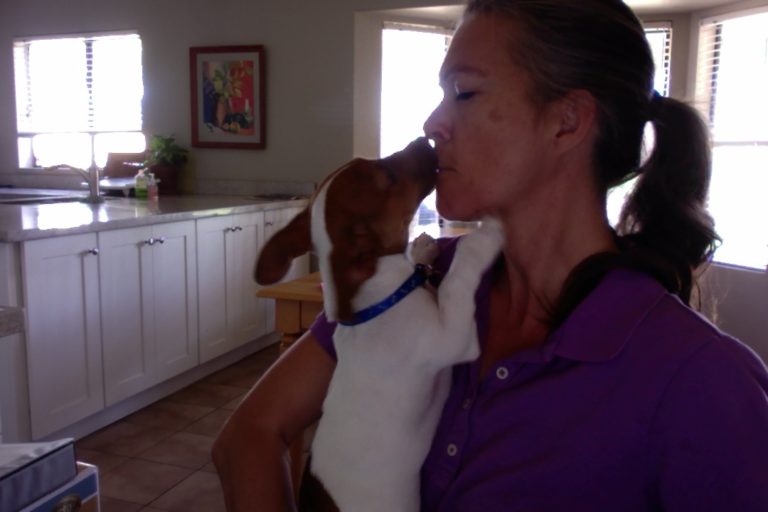 – I still believe that children (and puppies) thrive with boundaries. They need lots of affection and outside playtime. They need consistency to be disciplined and to feel secure. They bring fulfillment and fun. I also still believe that children are most important, of course. It is a bonus to have both! 🙂
– Kay is in Rome, J.D. is in Georgia, Clark is in Mexico, Adam is studying for AP exams, and Curt is Curt.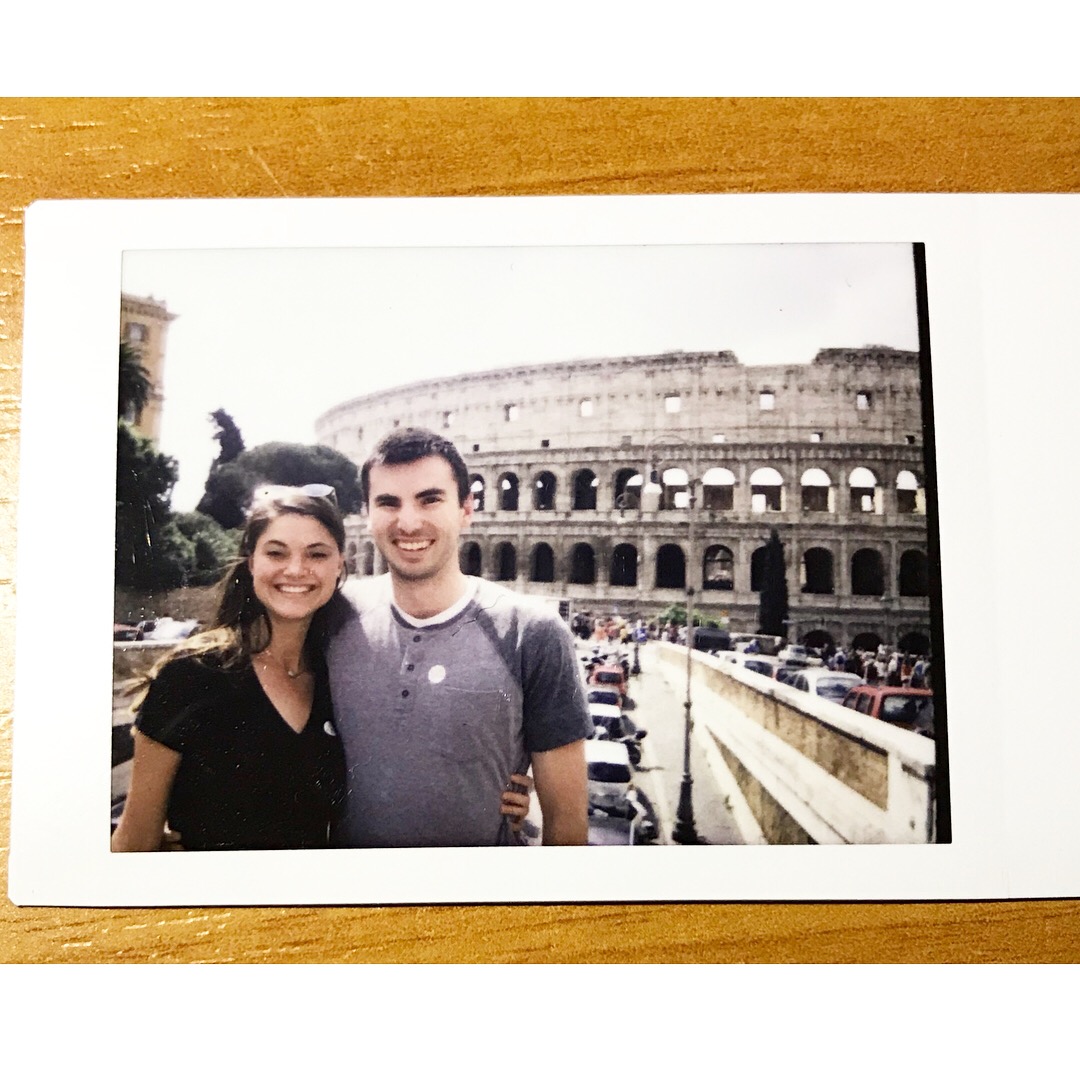 Monday – J.D. is on his way!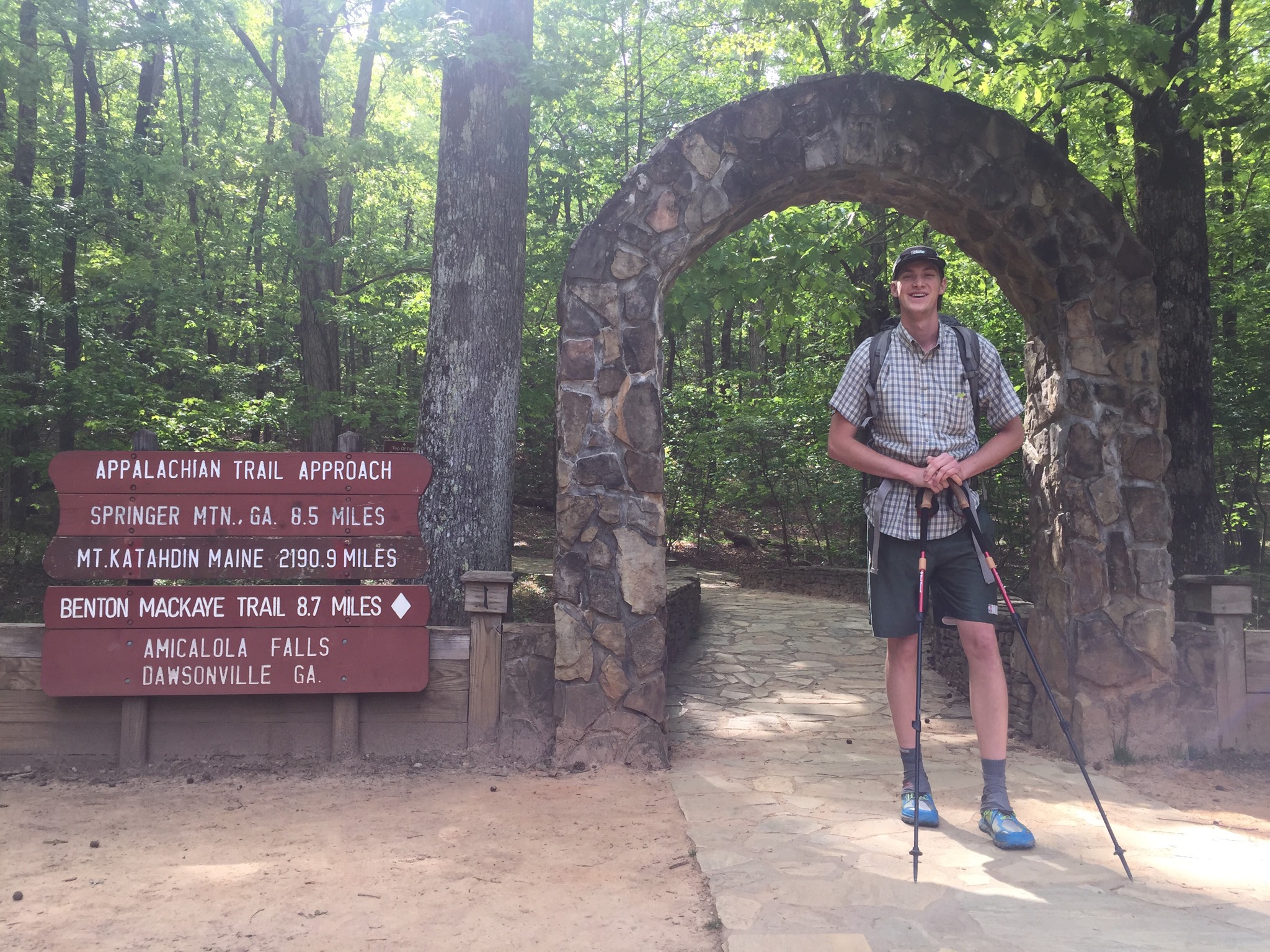 – Gigante's update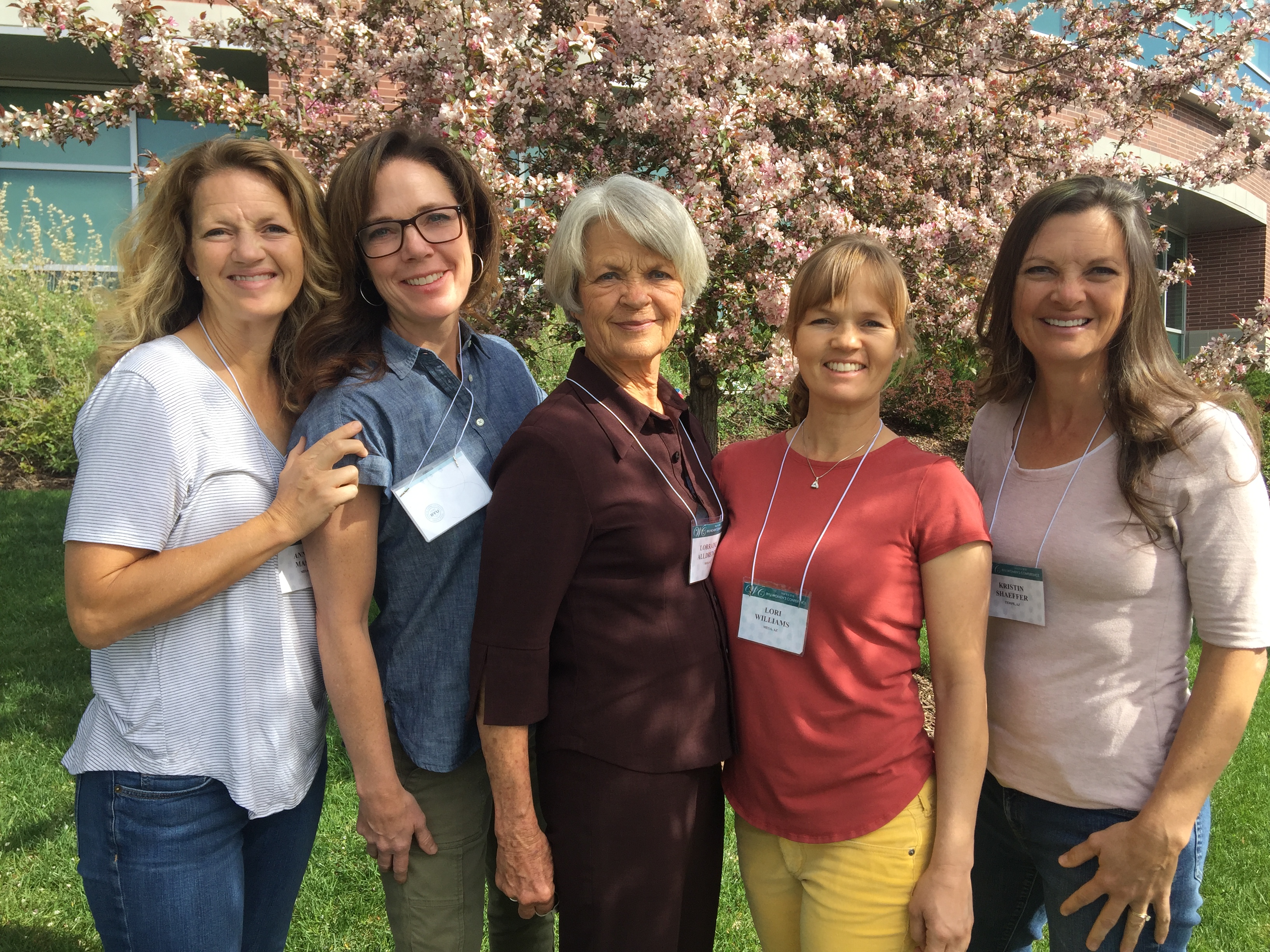 – Women's conference was fun and filled with personal spiritual insights. I am so grateful to be a woman! Sister Gong is so funny! HERE are Sister Eubank and Aburto.
– I was shocked to see my former neighbor was scheduled to be a keynote speaker in front of thousands at BYU Women's Conference! I didn't know she was famous, but not only is she famous, but she has a PhD and is a professor! She is married with 2 babies at age 47 and was absolutely my favorite speaker the whole week. Her talk isn't available on-line yet, but here is a past gem to VIEW Jennifer Brinkerhoff Platt while you are waiting.
Wednesday – I'm off to BYU Women's Conference


– While I am gone, J.D. finishes his ASU finals and takes off for the Appalachian Trail. CLICK HERE for more.
– Gotta get the dishes done before I leave. CLICK HERE for my thoughts on doing dishes 😉
– The boys are going to be cooking on their own for 3 days. CLICK HERE for their latest recipe: Neato Frito Cheeto Dorito Burritos.
– Still no school… Without me home, they are definitely going to be playing video games, but they BETTER practice their piano and make their beds first. <3 Tuesday - Schooling at home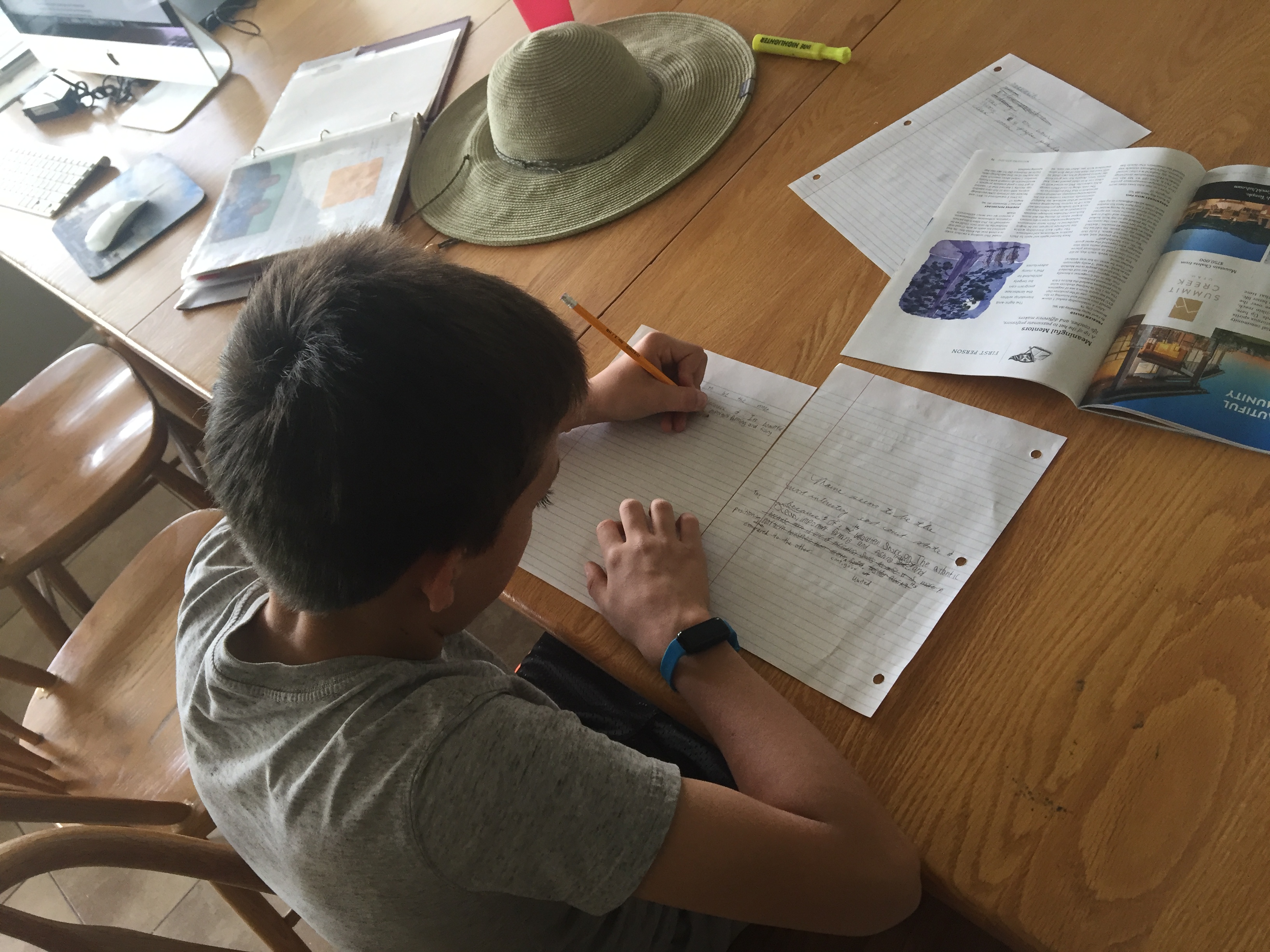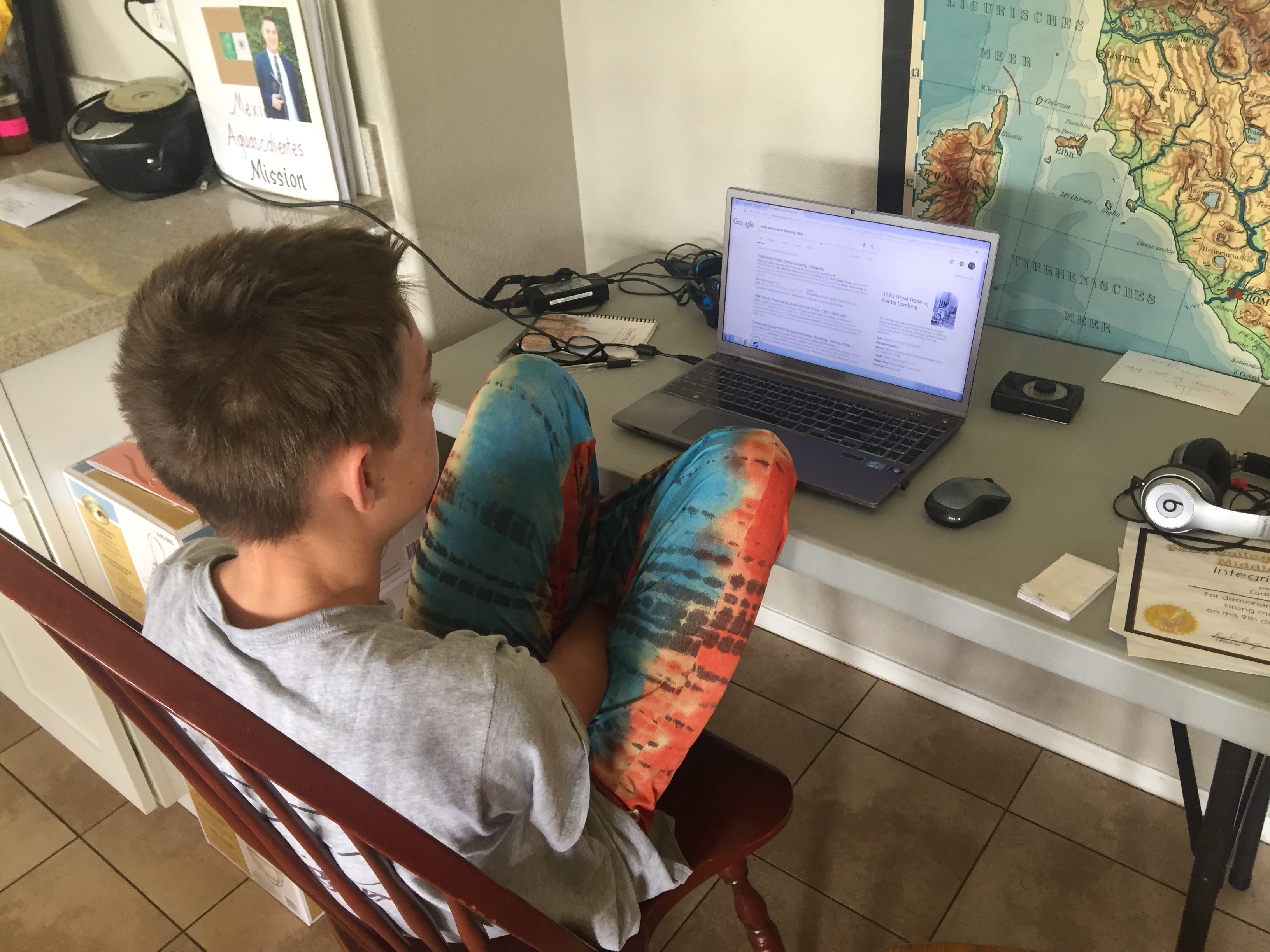 So many do this everyday! (4 of my siblings with their kids, as a matter-of-fact)
Assignments I gave Curt over the last two days:
– Find at least 3 interesting things about each of the east coast states we are visiting this summer. Choose your favorite state so far. Determine the 3 most important characteristics of this state (he chose Maine) and compose a thesis statement starting with "___ seems to be the most interesting East Coast state because…." After he finished that then I talked to him about having listed items in a statement parallel. We edited his thesis statement together. WE went to the library to find books about Maine and anything else he was interested in. Ends up he checked out 2 books about Maine and 4 books about engineering and motors.
– Practice piano
– Practice violin (we worked on the visual of the 3 octave G major scale).
– Theory (4 pages)
– Clean room
– Read for one hour (Surviving Junior High by John Bytheway)
– Index (We just had to resurrect his password and he explored his family tree in different layouts.)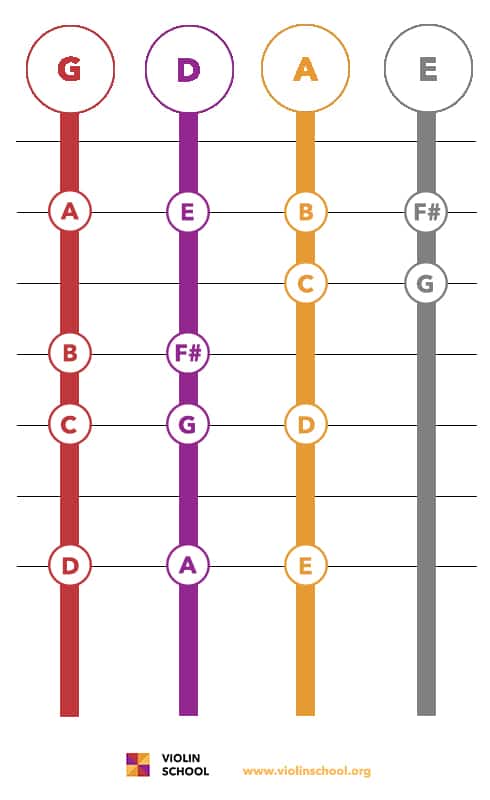 Monday – Teachers on Strike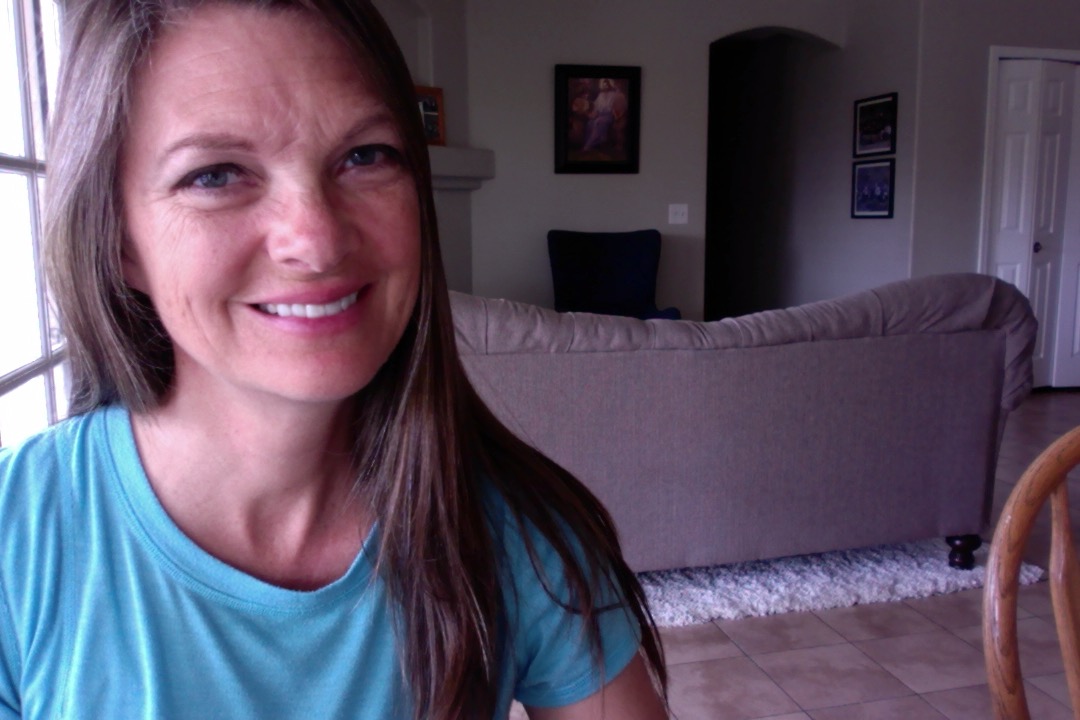 – I support teachers. I am still trying to figure out what my position is on the AZ Teacher "Walkout."Many states have or are currently working out better monetary solutions for our very important teachers and schools.
– I don't know the details of this process, nor the driving forces behind it, but I trust that the governor, legislature and the united teachers are working it out as soon as possible. Finding the money must be super hard, because it has taken our state 3 days so far and I just got an email that there won't be school on Tuesday either. If my trust is falsely placed, I feel sorrow for the future of public education.
– Because 2 days of video games is quite enough, today I pretended I was a homeschooling mom. It isn't easy. I have a "to do list" too. Man! Home schooling is a real sacrifice. Here is my list for Curt: (Adam has HARD AP AND honors classes, whose teachers have been communicating homework and exam prep on canvas).
Tuesday – See? I can be real.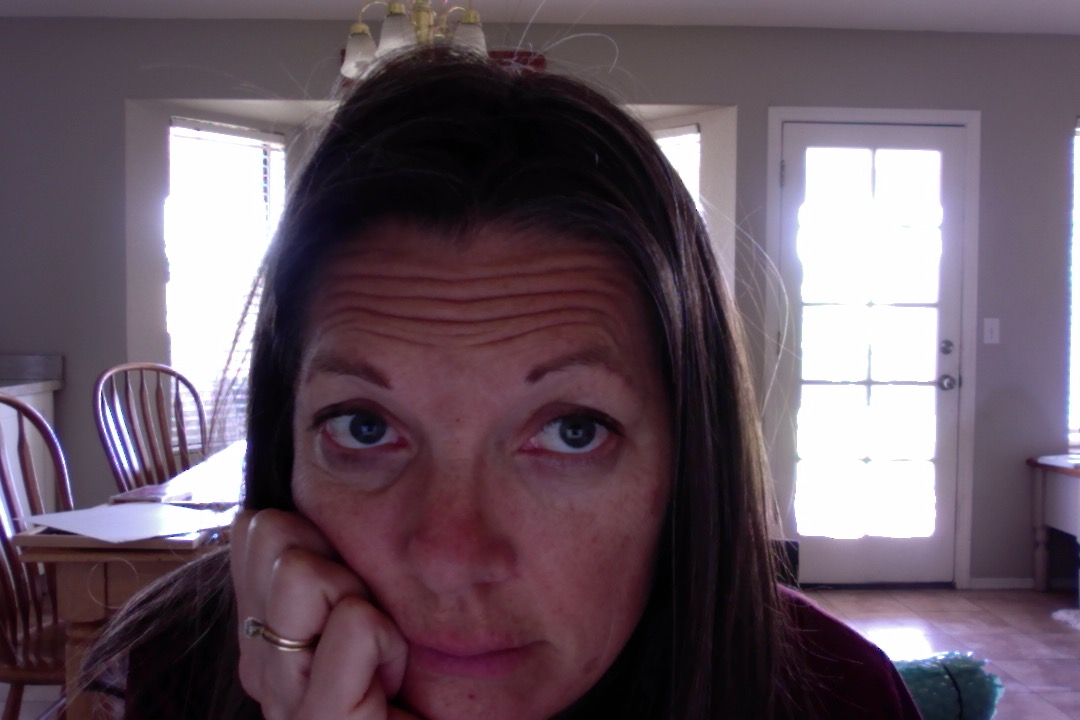 – The pancakes I made this morning turned out gross. I used some wheat flour that someone gave me that is going gluten free. We are gluten gluttons over here, but that flour was wrong. I'll grind my own next time. Did you know you can grind wheat in a blender? HERE is a recipe for blender pancakes. I grind in an electric mill (but it is a Blendtec Mill that I bought on Craig's List – trying to save money.) I want a Wonder Mill next. I had a Whisper Mill first, which I completely wore out. Whisper Mill has been out of business for 8 years. HERE is the story. I grind on the back porch right now because the Blendtec Mill makes such a mess! BUT IT IS WORTH IT!
– I have got to prepare my institute lesson today, After the Trial of Faith.
– Don't forget to take your vitamins today. Did you know I have an underactive thyroid, like everyone else on this planet. My numbers have stabilized, according to the endocronolgist yesterday. MAN! I don't like having to take medication every day (since 2006). I have tried everything from Iodide, chiropractor, nutrition, raw apple cider, probiotics, exercise, and now fermented beet juice. I am sure that all these things have helped, but I still have to take a pill on an empty stomach every morning. I should be grateful for modern medicine. I am grateful that my brain turns on and my heart is firing consistently, because it was touch-and-go there for a bit after Curt was born…but that is a story for another day.
Monday – Mormon Revolution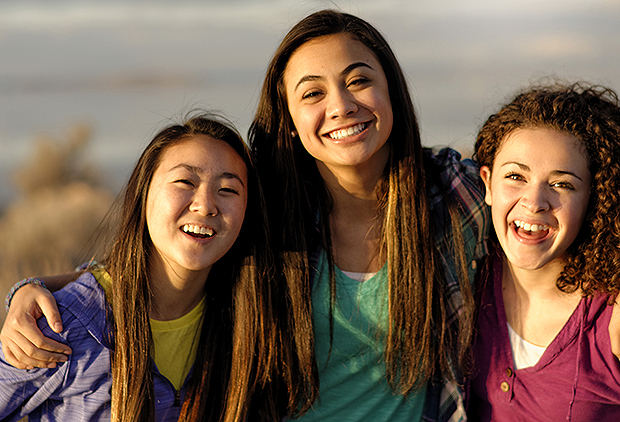 Greg Trimble, an LDS blogger and author says that the culture of Mormonism is needs to bust. We need to be full of tolerance and love in order for the crowds of people that need the fullness of the Gospel to feel welcome. "I wonder if people looked at the Sons of Mosiah and said… "Who do they think they are? How can they be missionaries? How can they represent Christ? How can they give advice in church when they were the vilest of sinners?" I wonder if those great missionaries were made to pay for their sins by their contemporaries even though those sins had already been paid for? Because of these repentant boys ability to overcome their past, they may have been the only Nephites alive who were willing and able to make an impact with those wretched Lamanites. People who have lived through massive challenges in life or made major mistakes and have been willing to make themselves vulnerable enough to empathize with others are able to reach people like those hostile Lamanites who we thought might have never been reached. And all of this revolves around love. Love that is passed from person to person to person. An extended hand, an arm around a shoulder, or a fervent prayer on behalf of an individual who has been through the ringer in life. Our culture needs a reboot. We need to pull for each other instead of being like the whiners in the parable Jesus gave about the workers in the vineyard.
"One of the most influential senior missionaries I served with during my mission once told me that he loved the smell of alcohol and tobacco at church. He said, "It's the smell of change." There's someone sitting in that pew… trying to kick a habit, learning of Christ, and hoping for a friend to help take their mind off of that addiction… and yet some of us will move to the furthest pew and simultaneously say things that throw it right back in their face. This is bad! This is wrong! How can people do this or that! Slam! Whack! Bam! And the shame begins all over again for that struggling soul as they make their way back to their lonely apartment."
– I agree with Greg. I feel like I LOVE everyone, but do I really accept them? I want to be better at expecting change and welcoming every soul. It is not up to me to decide who is ready for that change.
– At the end of a talk by Hugh Nibley on the scriptures:
"We don't feel jilted by being so far below [Heavenly Father]. We haven't missed a thing. It's just so lovely to be near Him. Because He's trying to pull us up to Him. He wants us to be like Him. And we can't desire anything greater than that, so there is none of this dominance or submissive business, He's not putting himself in charge. We are drawn toward Him and He wants us to be drawn." – Hugh Nibley
– I am captivated by a podcast series, Mormon Perspectives. Did you know the Dead Sea Scrolls may be the most important discovery of the 20th century? Did you know that Abinadi and King Benjamin teach the same principles and even phrase their teachings the same, but didn't know each other? or did they…? Did you know that the settlers of Nauvoo/Commerce Illinois were struck with Malaria? and it lasted 2 years? and MANY died, while others were healed – some by just touching Joseph Smith's handkerchief since he was too sick to visit everyone himself. I am quite impressed with Laura Harris Hales. She knows enough to ask these scripture/history scholars all the right questions. Download your pick of 79 elipsodes HERE!
My letter TO Clark today (April 16, 2018) CLICK HERE FOR HIS LETTER THIS WEEK.
Hi Clark!!!! – Elder Shaeffer!!!
We love you! We hope you know that! We have prayed a lot for you this week and for Mary and her kids. Dad and I talk about how well you seem to be doing. About your Spanish acquisition and what it will be like when you come home… We are so proud of you. We love your emails.
This week has gone by very fast. We had a lesson at FHE about our take-aways from general conference. We fizzled during the discussion, so the list is short, but a good start. We had Grandma June, Grammy and Grandpa and Kay and Chuck over for dinner last night for fajitas. Tons of hugs all around, with good conversation. Grandma appears slower and in more pain. I am a little worried about her.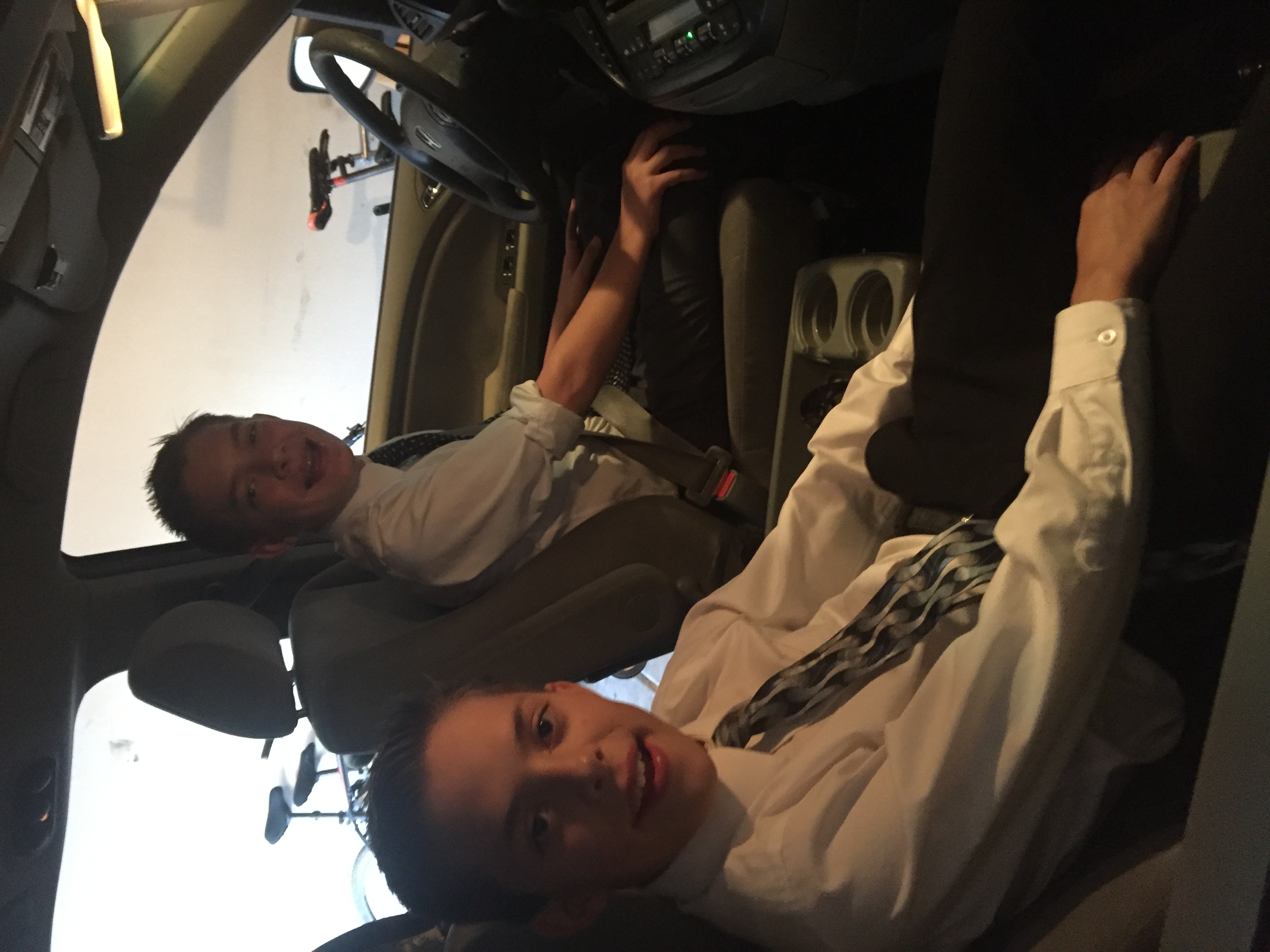 Here are Adam and Curt saying "Hi" to you on their way to Stake Standards Night. Can you believe Curt goes to those now?! He went to priesthood session of General Conference with Grandpa and pizza and ice cream too!
Do you remember the piano we pushed into the garage from Gemini? Well, we are taking it apart and it is so interesting! You can see some of the parts here.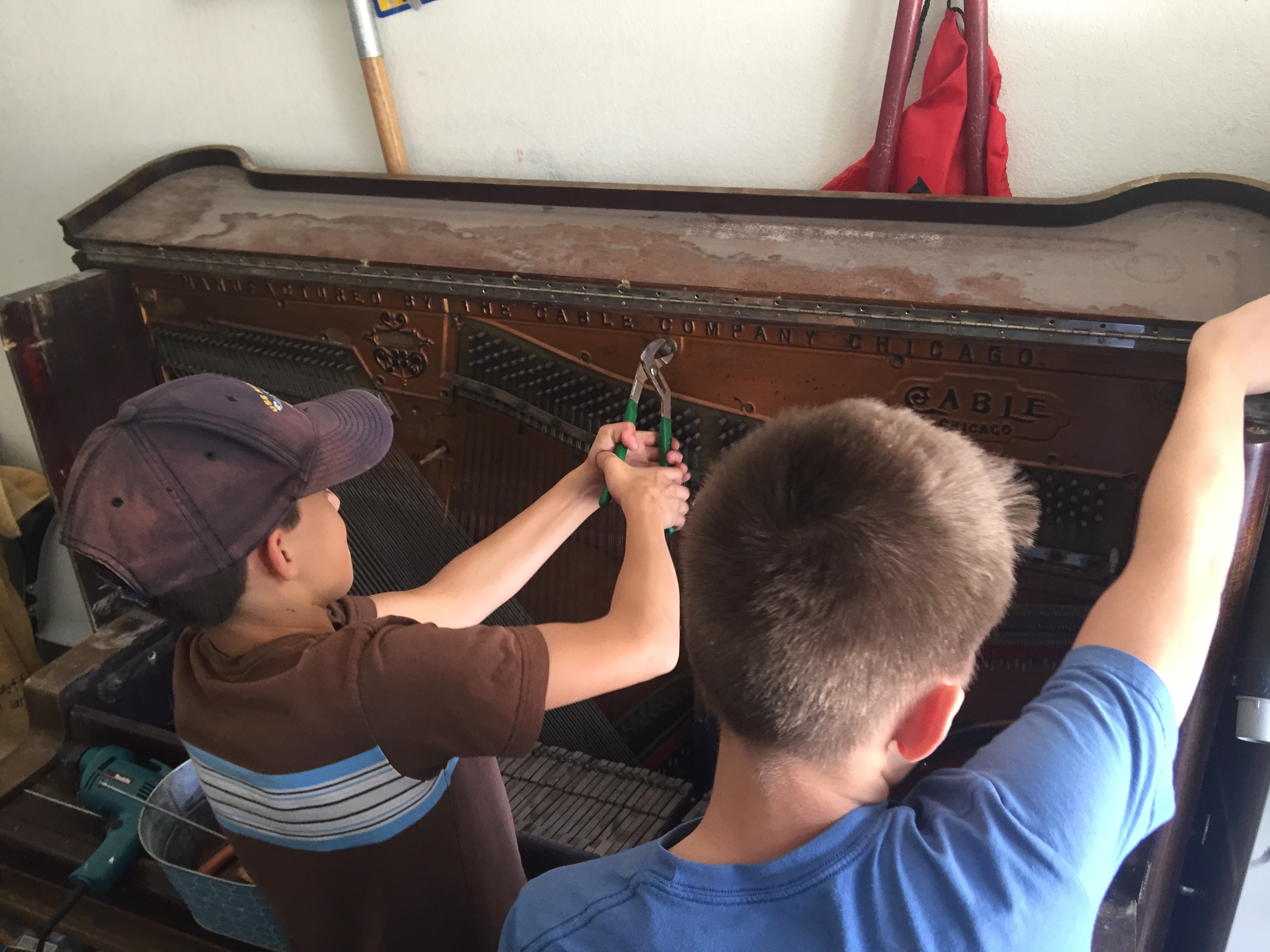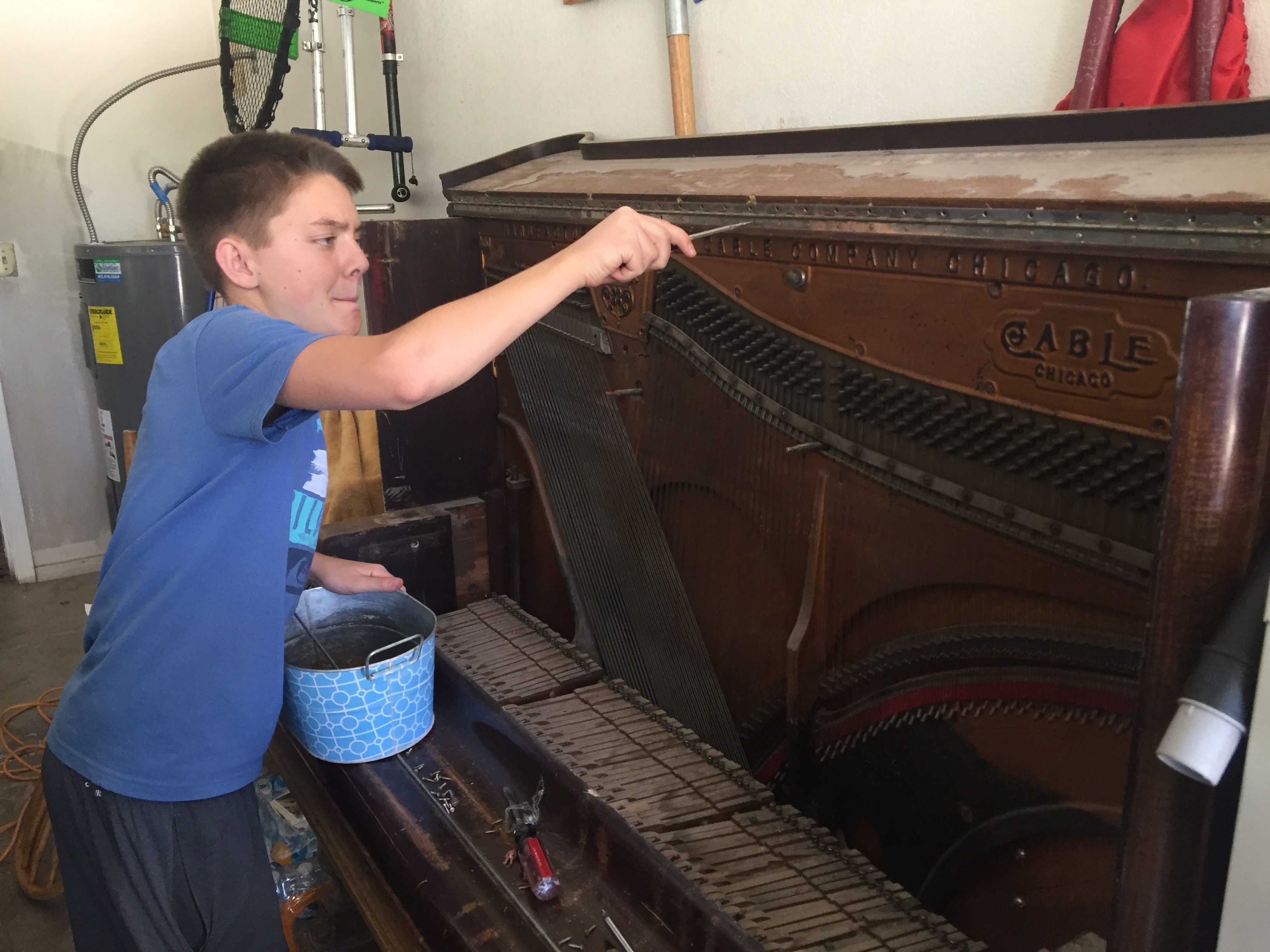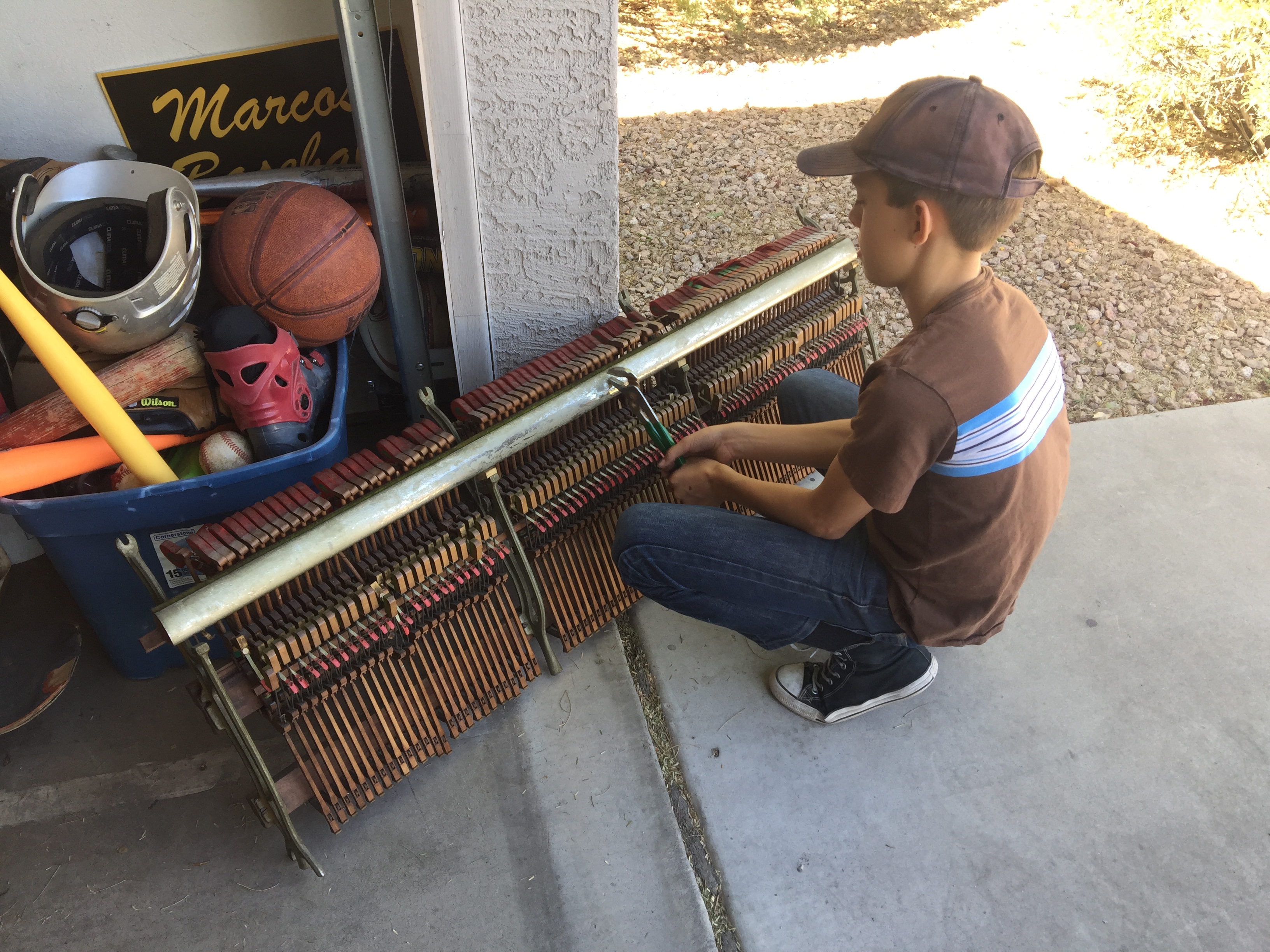 We had a full bench in Sacrament meeting yesterday! It was so fun! J.D. Adam, and I were a part of a special number, "I am a Child of God" that Sister Sanderson organized and conducted. The front of chapel was filled with a line of vocalist from the ward all singing group by group, the first verse of "I am a Child of God" in different languages: Am. Sign (Hilton and Drew kids), German (Kira and Ryan Butler), Russian (Kate Packer), Japanese (Bro Sanderson) and Spanish (J.D., Adam and I)​. So we had (from south to north) Curt, J.D., Sierra Rose, Dakota, Jaylen, Adam, Me, Chloe, Isabella, and Myree Drew. Dad conducted the meeting and did a great job. I have been called to be the new sunbeam teacher!!!! Dakota is in my class. It was a fun first day.
At the end of a talk by Hugh Nibley on our understanding of the scriptures:
"We are not missing anything. We don't feel jilted by being so far below [Heavenly Father]. We haven't missed a thing. It's just so lovely to be near Him. Because He's trying to pull us up to Him. He wants us to be like Him. And we can't desire anything greater than that, so there is none of this dominance or submissive business, He's not putting himself in charge. We are drawn toward Him and He wants us to be drawn." – Hugh Nibley
We love you! I LOVE YOU!!! Have a wonderful week!
Love,
Mom
oxoxxoxoxoxoxoxoxoxoxoxoxoxoxoxoxox
My letter to Clark (April 9, 2018):
Elder!
Hola! Como Estas? You sound wonderful. You look wonderful. You ARE wonderful, so I hope you are DOING wonderful and FEEL wonderful.
I sent you a paper letter last week. I hope you get it soon. 🙂 xoxoxo <3 Your recap on General Conference was great! I agree that Pres Nelson's talk was the BEST. I also loved Elder De Feo's talk on love. PURE love should be the foundation stone of our lives. Being a true disciple of Christ will fill us with love, peace, submissiveness. (Actually, I have felt this love. I know it is a gift from Heavenly Father and that it is a gift of the Spirit, which is so reassuring to me because since I often feel it, I must be getting close to being a disciple of Christ. I SURE DO strive every day to be just that.) Elder De Feo also said, "Bring peace to the heats of others. Express love to everyone. Respond with love and kindness." The Lakeshore Ward had a special joint Melchizedek priesthood (Elders quorum) and RS meeting during 3rd hour yesterday. President Otteson conducted the discussion and answered many questions. We have our same ministering assignments and companions that we previously had unless otherwise notified. There are no reports (but quarterly ministering interviews). Some families will need more attention than others, which implies that active families will probably not get as many visits as before and less-active families may get more. There will not be a presidency message in the front of the Ensign anymore. It all boils down to living more like Christ and seeking the personal revelation to serve the membership of The Church better. The Elders Quorum president has more responsibility than ever. He is over high priests and elders. He coordinates more with the RS and his presidency and the RS presidency are to take as much ministering work off the bishop that they can, so he and the bishopric can concentrate on the youth. Dad is calling the Elders Quorum president a mini bishop. J.D. and Chuck were in their Elders Quorum presidencies before the change. New presidencies have not been announced in any of our wards yet. Brother Scott Moore (former high priest group leader) and Brother Bill Farnsworth (former elders quorum president) bore powerful tender testimonies yesterday about the way their leadership callings had strengthened them spiritually. Dick Suico, Jim Erickson, Bishop Hilton, and some other men also bore testimony of the divine call of President Nelson, restructuring of the Melchizedek Priesthood and enhancements to ministering. The temple announcements and international apostles and seventies that were called are all so exciting! We live during a very special time in history. Like it says in D&C 121: 26-31, "...Which our forefathers have awaited with anxious expectation to be revealed in the last times, which their minds were pointed to by the angels, as held in reserve for the fulness of their glory; A time to come in the which nothing shall be withheld, whether there be one God or many gods, they shall be manifest...shall be revealed and set forth upon all who have endured valiantly for the gospel of Jesus Christ." D&C 128:17 (15-25) is also pretty cool! Elder Wakely is so cool! ... to punch out the lenses of his sunglasses to match you? how funny! I am glad you are using your glasses when you need them, btw. You look fantastic. Have you been walking everywhere? Do you think you have lost any weight? Do you see the pictures and messages we send to Liliana Torres? How is Hna Mari? Will you tell her "Hi" from your mom? I am praying for her and her beautiful children. Did you get this pic? J.D. and Curt say "Hi!"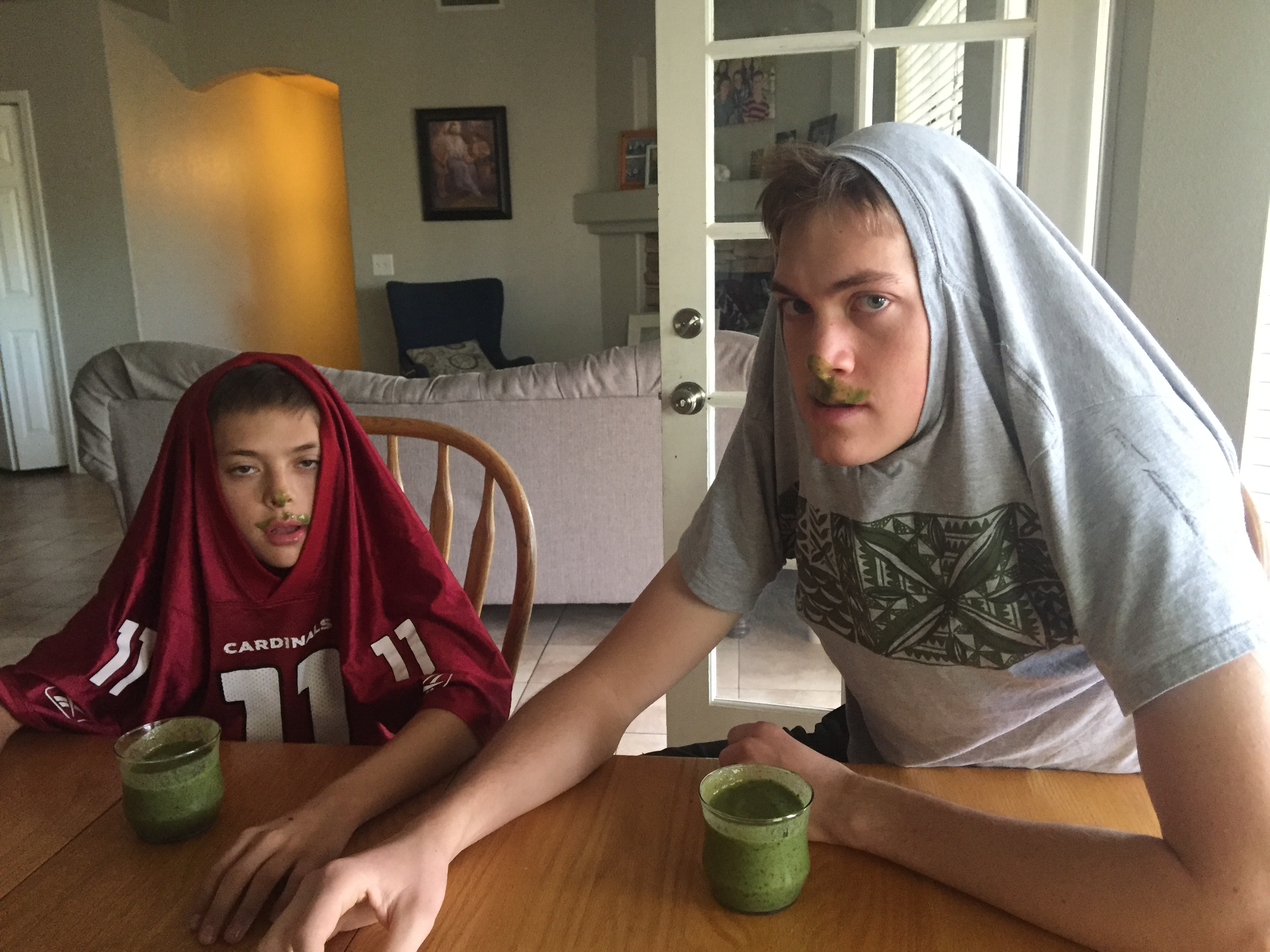 Easter Egg Hunt: (missing you)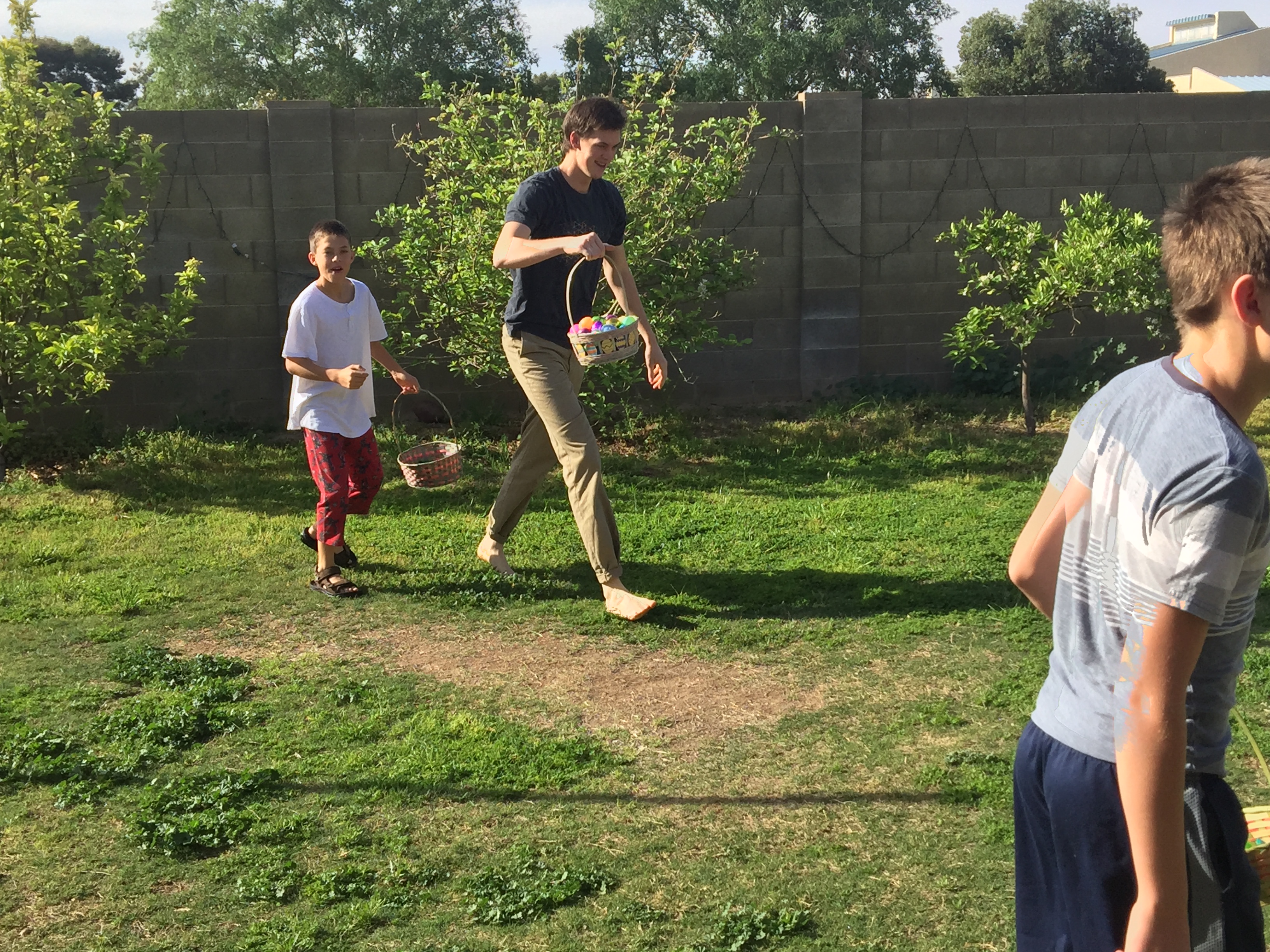 The loot: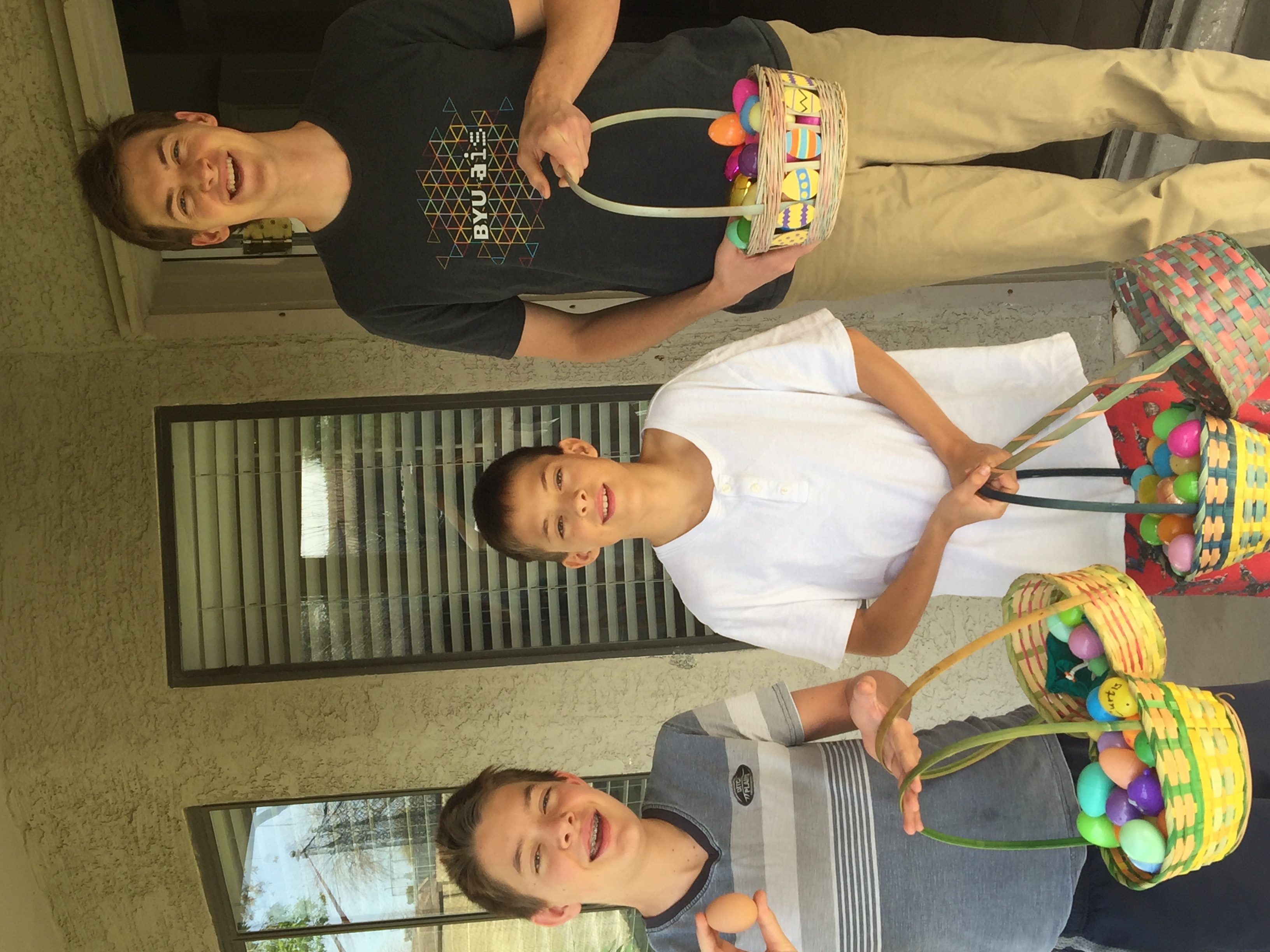 Kay and Chuck went to the San Diego temple a few weeks ago: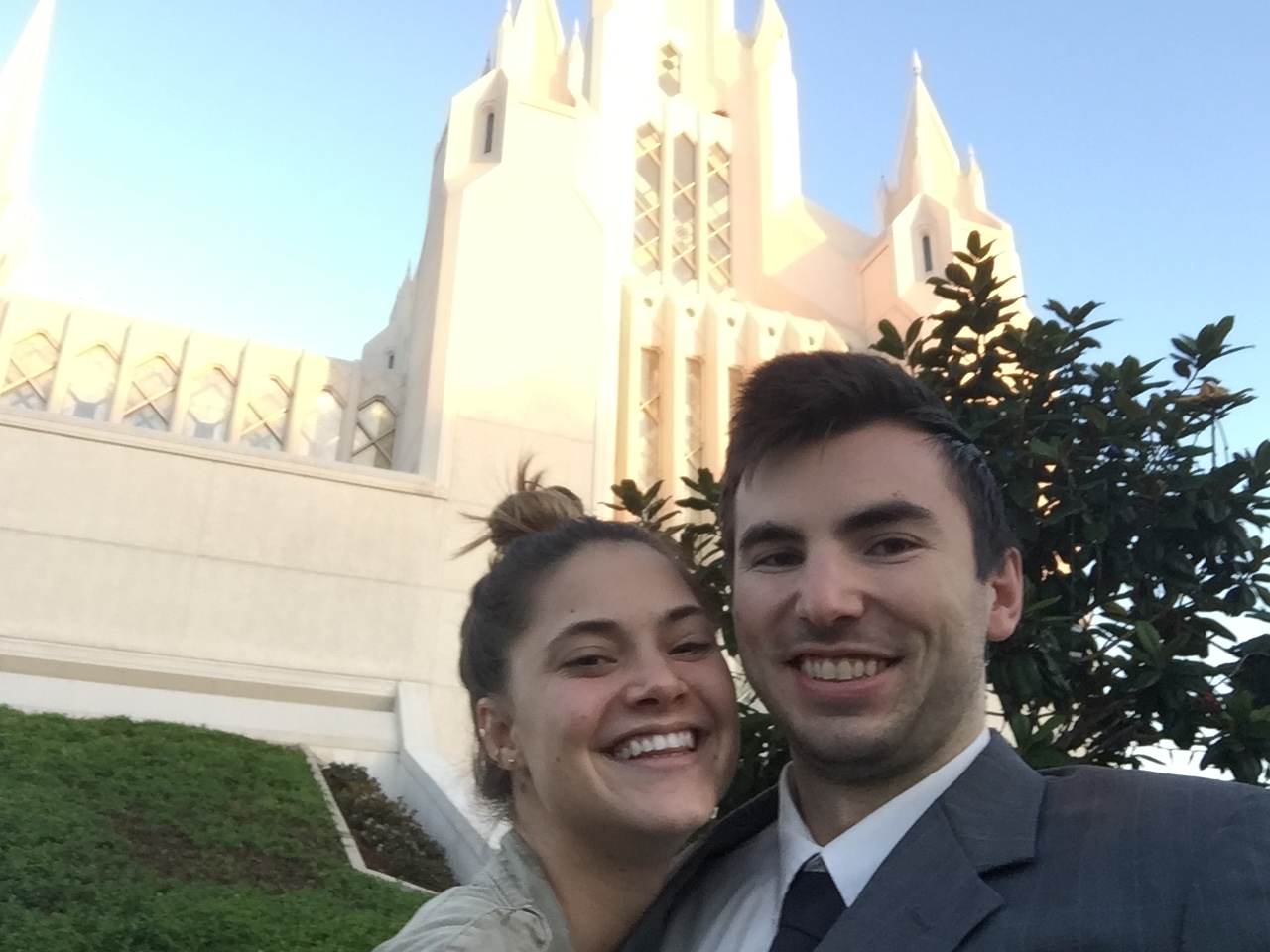 Here is Curt AND I after the color war: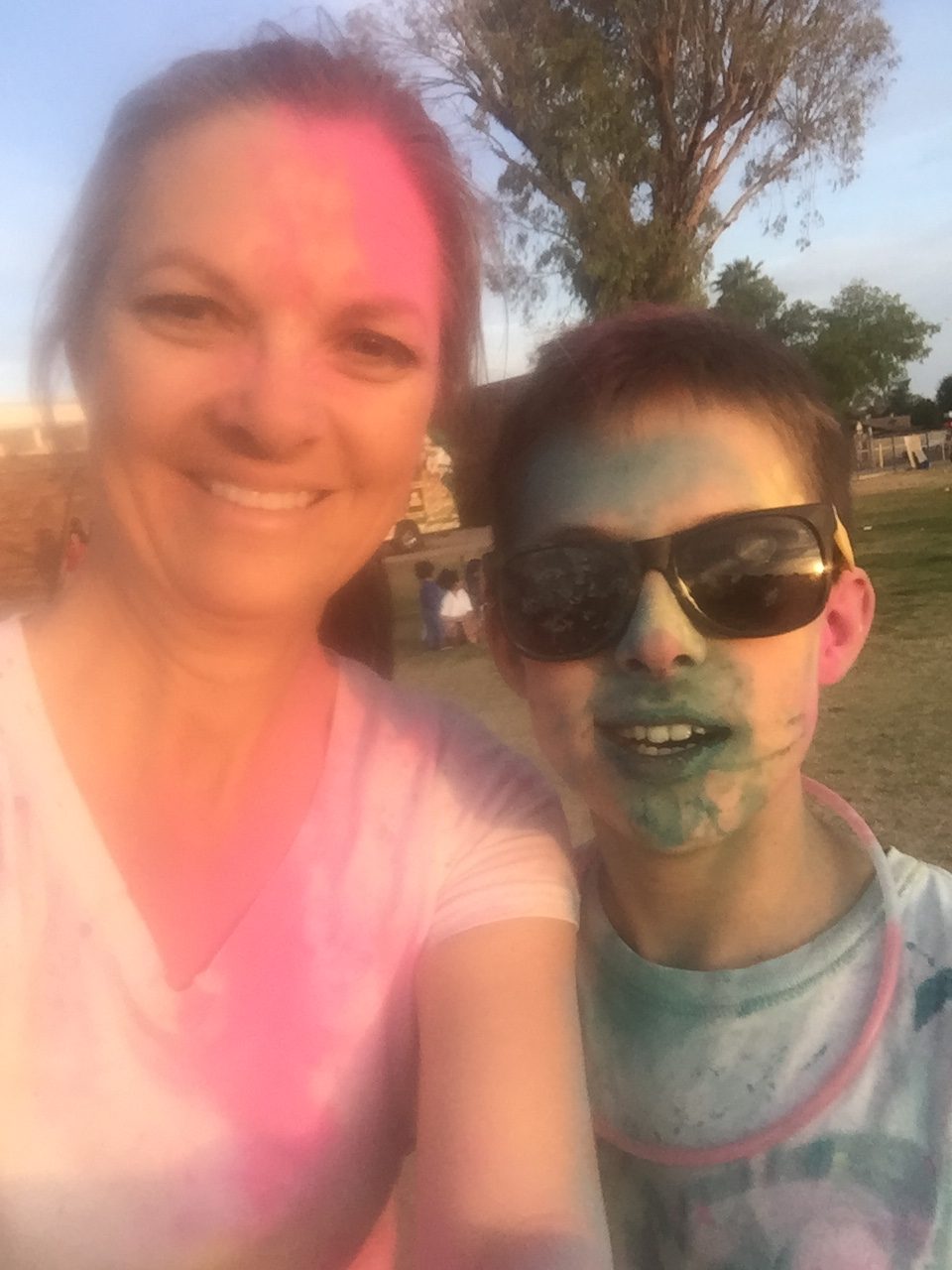 So, you can see that we are our same crazy selves.
Here is Bo Irwin and Bob Martin with Austin in the background as they scatter Uncle Will's ashes in a field of wild flowers (Texas).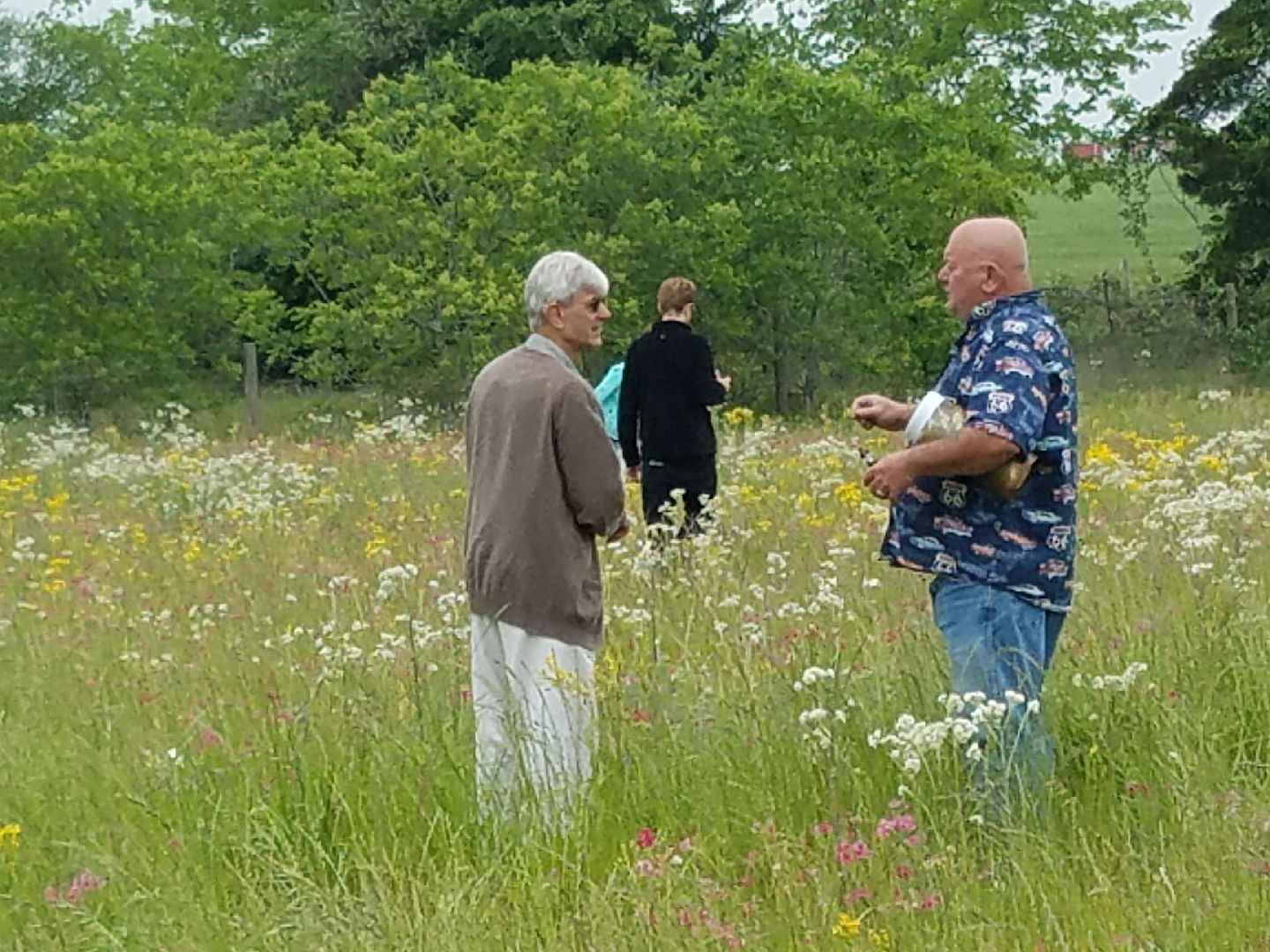 Dad went to the funeral in Houston with his siblings and Gram Friday and Saturday. You remember that William Irwin was the husband of Papa's only sibling/sister Bobby Jo. It seems there have been quite a few deaths lately: Papa, Sally, Rob Hawkes, and Uncle Will. We cleaned out Papa's closet of clothes last weekend and I claimed a cool hat and some sweaters and shirts for you to enjoy when you get back.
You know how J.D. has been wanting a statement haircut for the Appalachian Trail this summer. J.D.'s mullet hair cut is looking … well – I'll just say that he got some comments finally from guys in the ward yesterday. I gave J.D. the hair cut he asked for on Monday and he kept saying "shorter in the front" so I took off more and more. I was worried, because girls had not said anything to him about his haircut all week. But guys tell you how it is:
"That is a sketchy haircut, man!"
"That haircut does NOT look good on you."
LOL! Its a statement alright. He is thinking about going back to missionary style ASAP – but hasn't decided yet. Kay is encouraging him to stick to the mullet – his one chance. It is pretty gross.
Your tax returns arrived and have been deposited into your bank acct. How is your money worked out there? Do you have a maid or cook? Do you buy groceries on PDay? Do you need any recipes? Have you made your own rice or beans? Once you send that package, I hope you won't worry anymore about buying stuff. It sounds like there is always a good deal in Mexico. 🙂
Well, I have my first assignment to teach at the ASU Institute next week. I am actually excited. I have a lot of prep to do. I am subbing for Brother Petramelo on the 18th and 19th.
We are hanging in there, Clark. We love you. We miss you. Curt hugged me yesterday and whispered, "I miss Clark." We hugged for a long time. I only say this so you know we DO miss you and love you, but are so so very pleased with your service.
Huzzah for Zion! Huzzah for Israel!
Love,
Mom
xoxoxoxoxoxoxooxoxoxoxoxoxoxxoxoxoxoxoxoxoxooxxoxoo
Thursday – Jennifer?!
The LORD loves me. He wants me back.
Satan hates me. He wants to isolate me.
– I am registered for BYU Women's Conference, something I have wanted to do someday and I am going for it! I am going with some of my sisters and mom.
– One of the keynote speakers is Jennifer Brinkerhoff Platt! What?! She was my neighbor when Duncan and I were newly weds in our apartment! I had no idea she was a famous speaker, PhD and married with a cute baby! What a fun surprise!
– Here is a Youtube video of her speaking, Living the Plan of Salvation, which is where I learned of her very helpful affirmation above.
Tuesday – PTA Success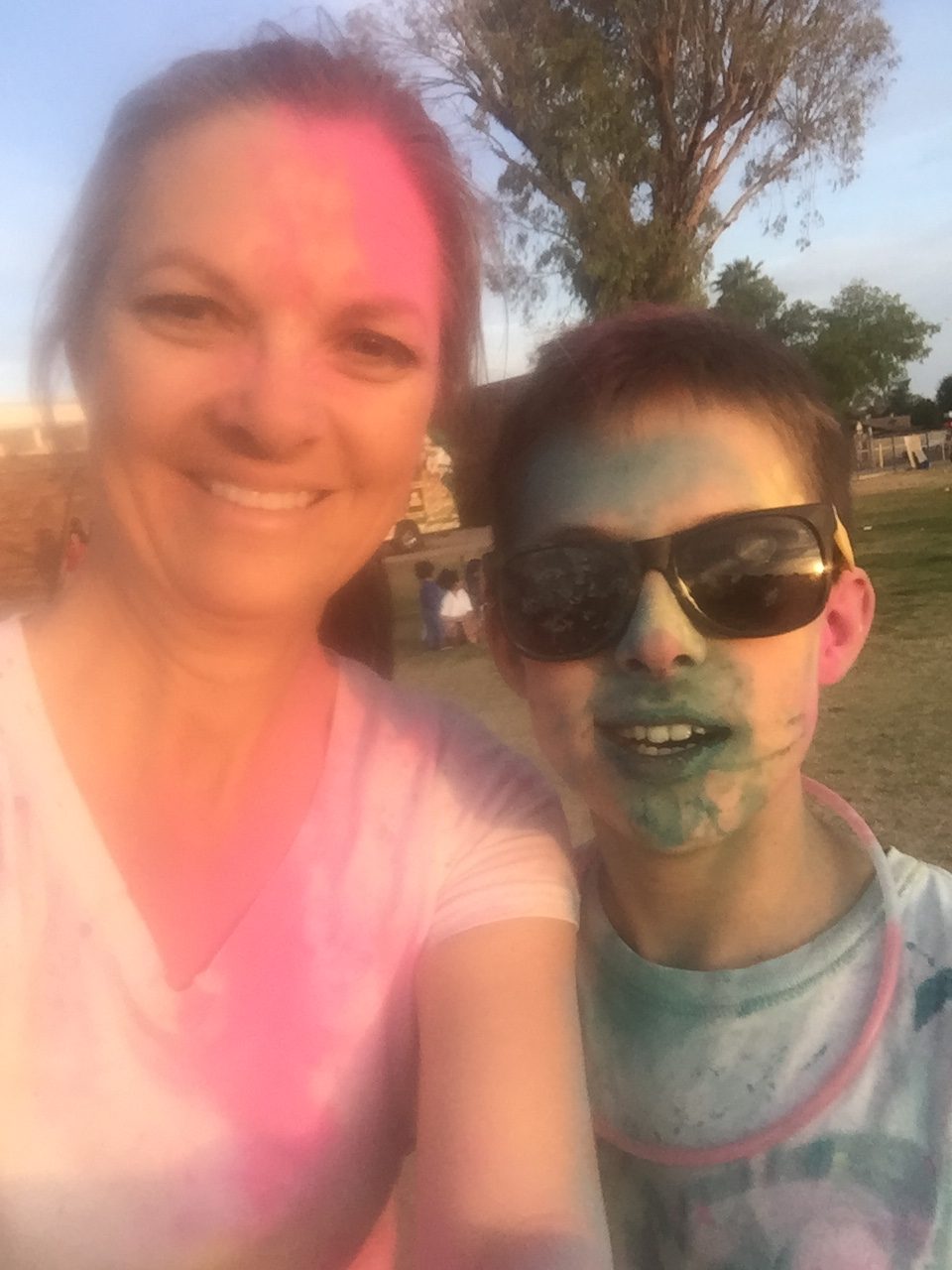 – How many times have we had horrible turnouts for middle school PTA events? Curt says, "A bajillion."
– Congratulations to our new PTA presidency! They "threw" a brilliant Color War last Friday. Kids, parents, and teachers all wore white t-shirs. With music blaring and after lots of carnival type games and food, we all claimed our 1st bag of colored corn starch and stood in a circle in the field with teachers and the principal in the middle. At "GO!" the throwing began. WHAT A BLAST! Every additional bag of colored powder cost a dollar and we sold out! I heard kids asking "Are we were going to do this again next year?" Now that's a good sign.
– How do you get the bottom bit of nacho cheese sauce out of the hot can?
Monday – General Conference



– My favorite talk, besides President Russell M. Nelson's talk on receiving personal revelation was Elder Massimo De Feo's talk on Love
– Adjustments to church policy is to help us become more like Christ.
– What are you going to do better because of the truths taught in this general conference? How is your family going to work together to become more like Christ? This is our list of what we want to work on, which was cut short because everyone was getting tired during FHE.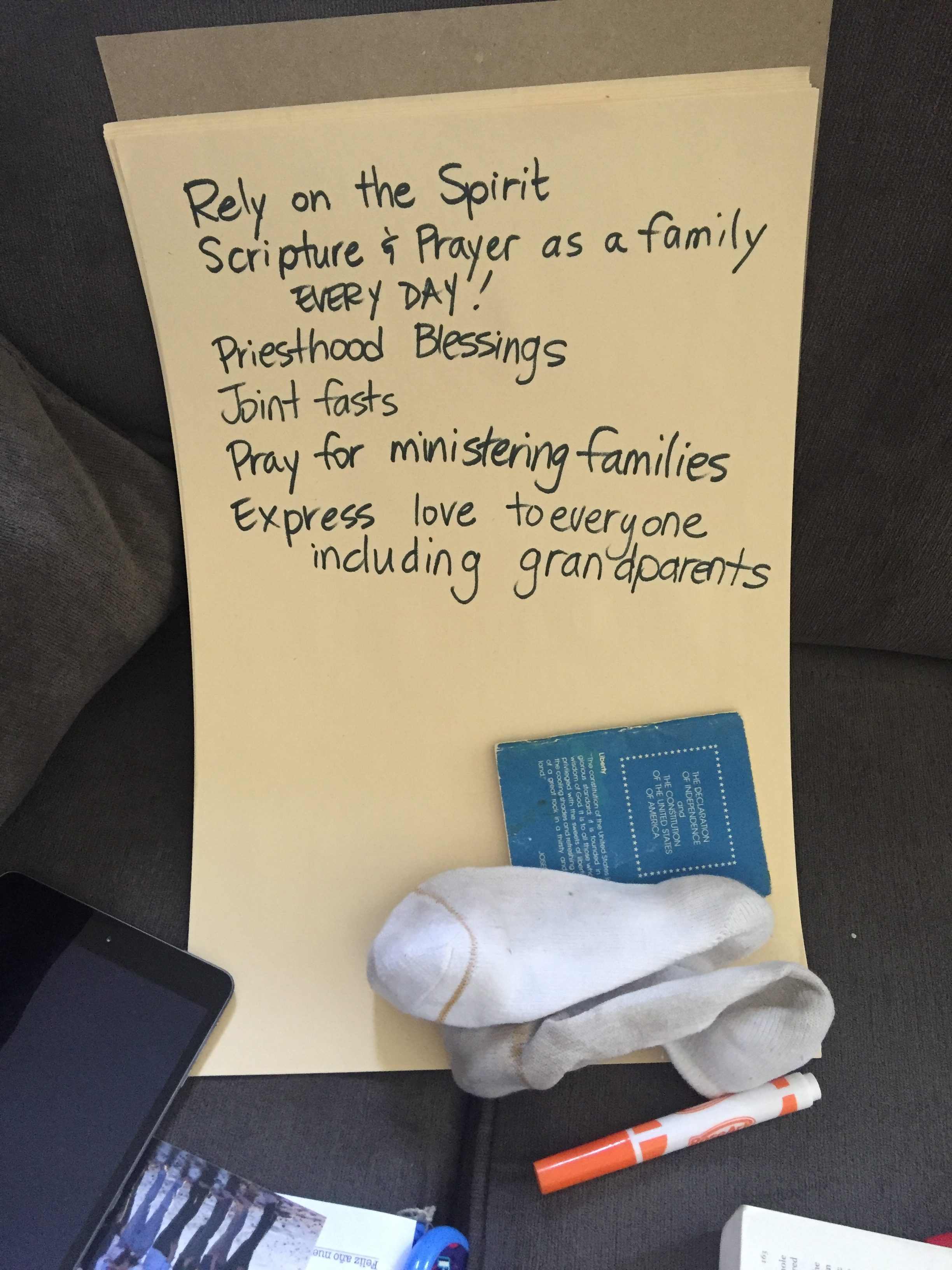 Wednesday – I hope my best is enough.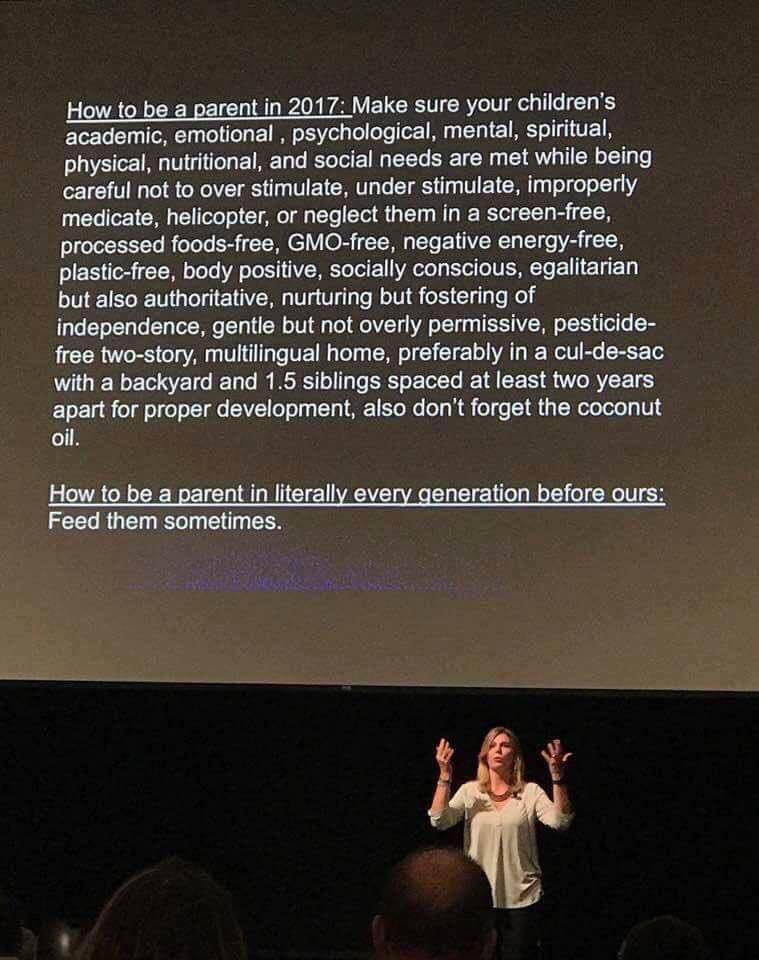 HOW TRUE! Oh my land that is hilarious! My sister Carol shared this photo and quote with me. Mom, you did a great job feeding us and much more! Thank you so so much for all you sacrificed and prayed and loved into us.
… Our kids now-a-days are getting so much from us. You can't help but figure our best is going to be okay. I sure hope so. This morning included:
– Made their lunches
– Some kisses and some hugs. Some left with only a shout of "I love you!"
– Prayer on breakfast, but no family kneeling prayer
– Homework unfinished for Curt, but others were okay, I think.
– Cold cereal
– As Curt pushed off on his bike he begged, "Mom, please pray for me." He has been SO stressed about the standardized tests that occur (it seems like every 2 weeks) often and will now be going on for the next week and a half. I PRAY that he will be happy, more than he will do well. He is already doing his best and that is GOOD ENOUGH.
Do you want MORE ON THE SUBJECT of being ENOUGH? CLICK HERE.
Tuesday – Hiking then Helping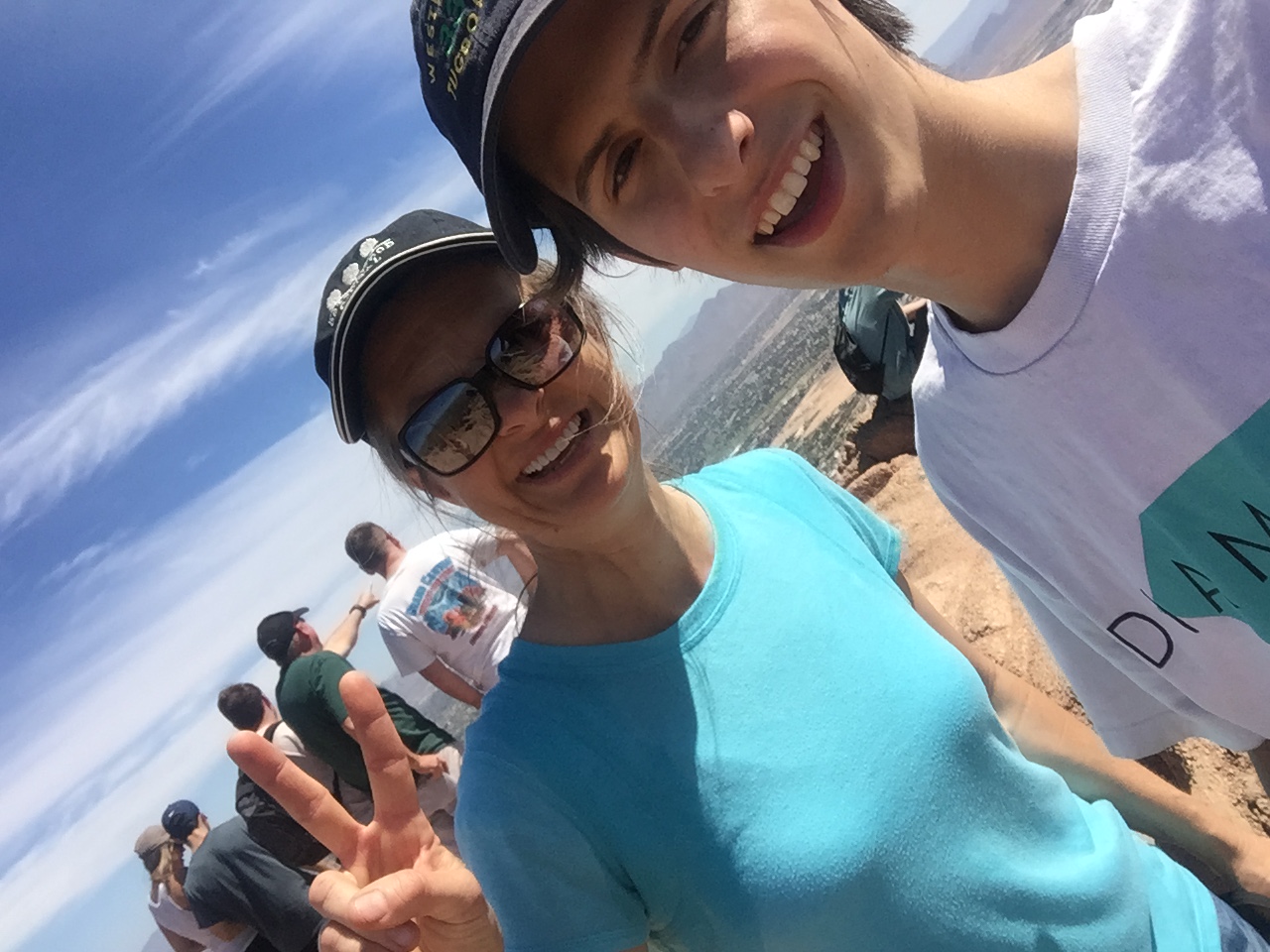 – My nephew and I at the top of Camelback Mountain. He is an accomplished junior in high school with a very bright future. I LOVED our visit to the top!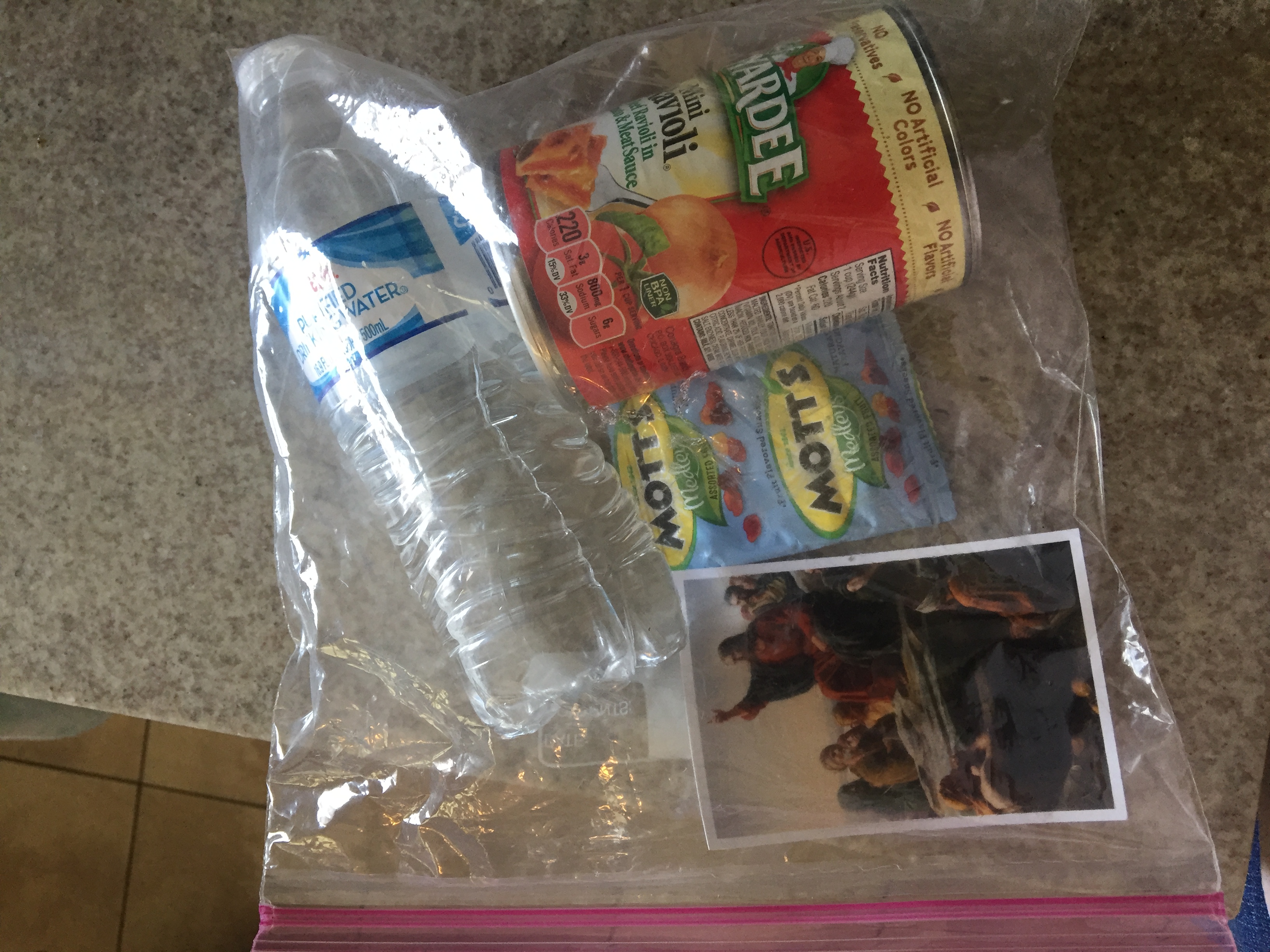 – Handed out another meal kit to a gal in need yesterday. THE STORY IS HERE.
Thursday – Left my phone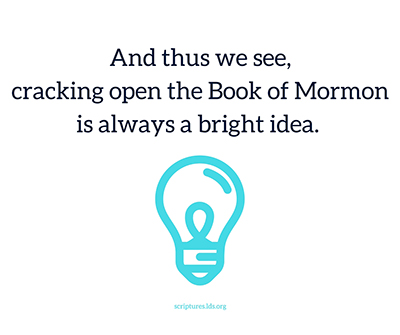 – I left my phone at someone's house last night. I need to fetch it today.
– Which is better: paper scriptures and books or phone/digital forms of the written word? I LOVE THE FEEL of a real book. Even the paper scriptures are still my favorite, although there are SO MANY pros to digital. Is it possible to do both?
– I totally forgot about going to institute yesterday. I was writing on my blog instead. 😉 Did I tell you I am taking "Women in the Scriptures?" IT IS AMAZING!
Wednesday – Refinement


– "The nearer we get to God, the more easily our spirits are touched by refined and beautiful things. If we could part the veil and observe our heavenly home, we would be impressed with the cultivated minds and hearts of those who so happily live there. I imagine that our heavenly parents are exquisitely refined" – Douglas R. Callister. I invite you to read the entire talk. CLICK HERE to read or DOWNLOAD Callister's talk "Your Refined Heavenly Home."
– I have started a board on refinementmy Pinterest account.
– Pietro Mascagni: Cavalleria rusticana – Intermezzo and a chorus from the same opera referred to by Brother Callister at the beginning of his talk.
– Free Classical music download every day
Tuesday – Best intentions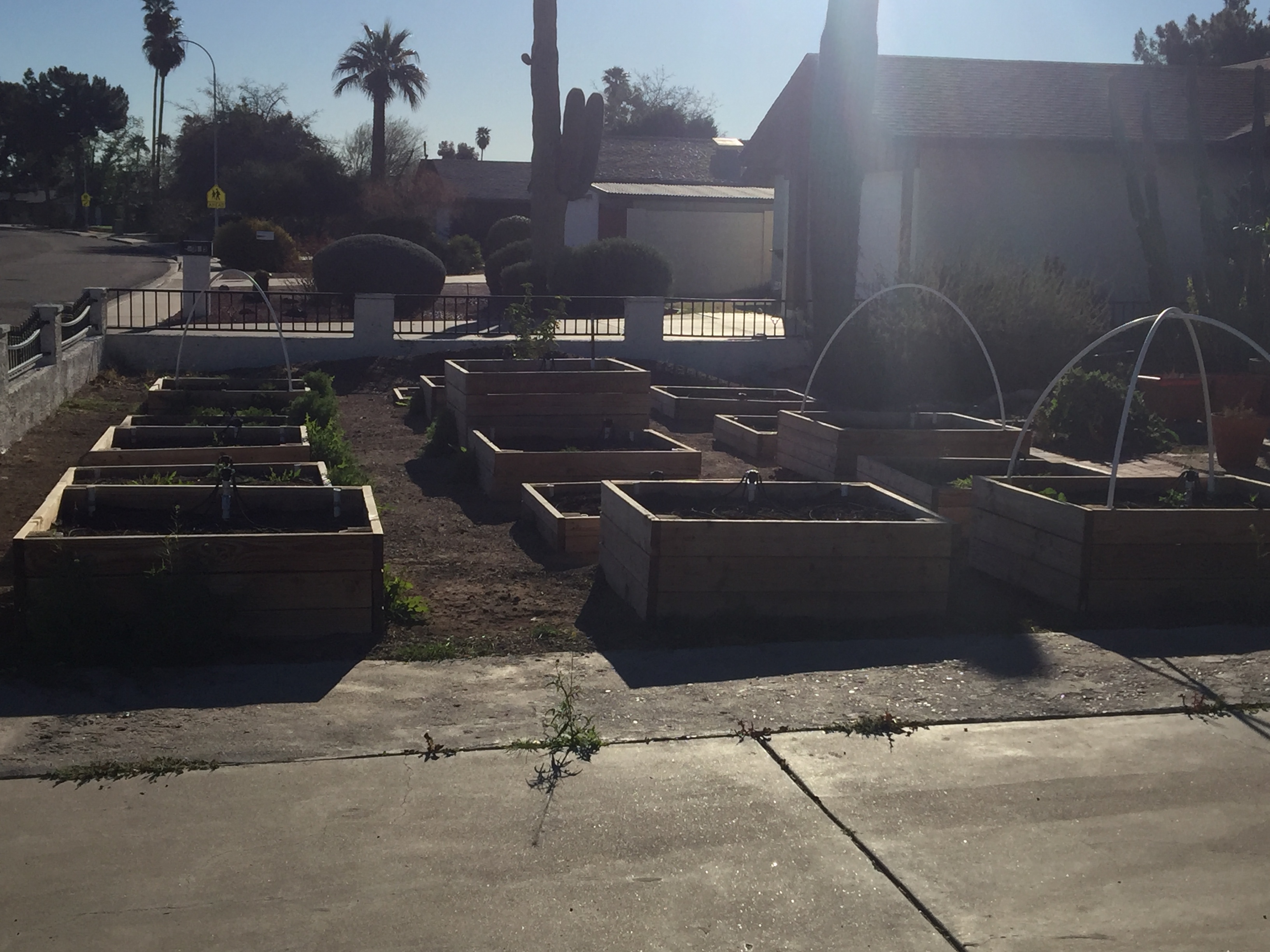 – On my walk this morning, I took a new route. I sped past this front yard, then had to backtrack to get a better look. I felt I could totally relate to these neighbors. They went to a great deal of effort and expense to install these awesome planter boxes, drip systems and the works. They had wonderful intentions to use their front yard practically in order to benefit from the use of their land in beautiful, healthful ways. The first season probably went great, but now that a year has gone by and the newness has worn off, planting, weeding, and harvesting is a real chore and life is really busy. Hahahha! I also had the best of intentions as I excitedly created a planter in my back yard just a week ago. I still haven't put any soil in it! The spring planting season is passing me by and I am already loosing steam. As Denise, one of my professional gardening friends says, "Bless my heart." I need to remember that "The road to Hell is paved with good intentions" (proverb or aphorism). I definitely need to follow through with those things that are MOST important.
– Also on my walk I listened to Elder Bednar's most recent General Conference talk twice. IT IS AMAZING! I invite you to listen to it and take away something you will do today to take on the divine nature of Christ. I am going to attend the temple after finishing this post …and showering. 🙂 My good intentions of following Christ must not loose steam. I WILL continually strive to live by His example, including attending my Sunday meetings EVERY Sunday and attending the temple often AND bringing my clarified purpose of mortality home with me, in order to implement these purposes in my family's daily life.
– My best intentions in eating a balanced diet seem to be on the outs right now. I am reading "The Plant Paradox" and second guessing all I thought was right about food. I am going to continue reading it and then follow the outlined strategy that God has given us to know truth: Study my questions from divine sources and then pray for answers, given through the Holy Ghost. This promised blessing in James 1, for acquiring knowledge is for churchy questions and temporal questions too. "Wherefore, verily I say unto you that all things unto me are spiritual, and not at any time have I given unto you a law which was temporal; neither any man, nor the children of men; neither Adam, your father, whom I created" (D&C 29:34).
In a talk to seminary and institute teachers, "Deep Learning and Joy in the Lord" Elder Kim B. Clark stresses the need to go about all learning in the Lord's way:
"I invite you to help your students learn how to learn in the Lord's way. …There is a wonderful opportunity to do that in Doctrinal Mastery, where the principles of "Acquiring Spiritual Knowledge" teach exactly the Lord's way of learning. As you teach those principles throughout the year, you will teach them the Lord's way to learn. That teaching can be done as well in the courses you teach in institute.
"Please help your students realize that the Lord's way applies to everything they study. The particular methods that they encounter in their classes in secondary or post-secondary education will be up to the teachers they have. But your students can always be actively engaged, diligent in their study, and blessed with the companionship of the Holy Ghost. Please invite your students to take the Holy Ghost with them to school."
More Excellent Resources:
DOCTRINAL MASTERY
"The Opportunities and Responsibilities of CES Teachers in the 21st Century" by President M. Russell Ballard
ACQUIRING SPIRITUAL KNOWLEDGE
"That They May Know How to Come Unto Him and Be Saved" by Chad Webb
THE FUTURE OF EDUCATION
"The Lord's System for Education in His Church" by Elder Kim B. Clark
So, whether I am learning about the temple or about nutrition, I go about deciphering truth the same way. QUESTIONS ARE GOOD!
As Elder Bednar said, "One of the great challenges each of us faces every day is to not allow the concerns of this world to so dominate our time and energy that we neglect the eternal things that matter most. We can be too easily diverted from remembering and focusing upon essential spiritual priorities because of our many responsibilities and busy schedules. Sometimes we try to run so fast that we may forget where we are going and why we are running." I need to remember that my daily and life purpose is to glorify God by doing His Work. Scripture study, temple worship and parenting with purpose is more important than yard work, the latest fad in diets, or other worldly pursuits.
I know Heavenly Father wants me to return to live with Him. I prepare to do this by coming to know Him and His Son Jesus Christ and helping others do the same. I know that as I do these divinely appointed tasks I am filled with joy.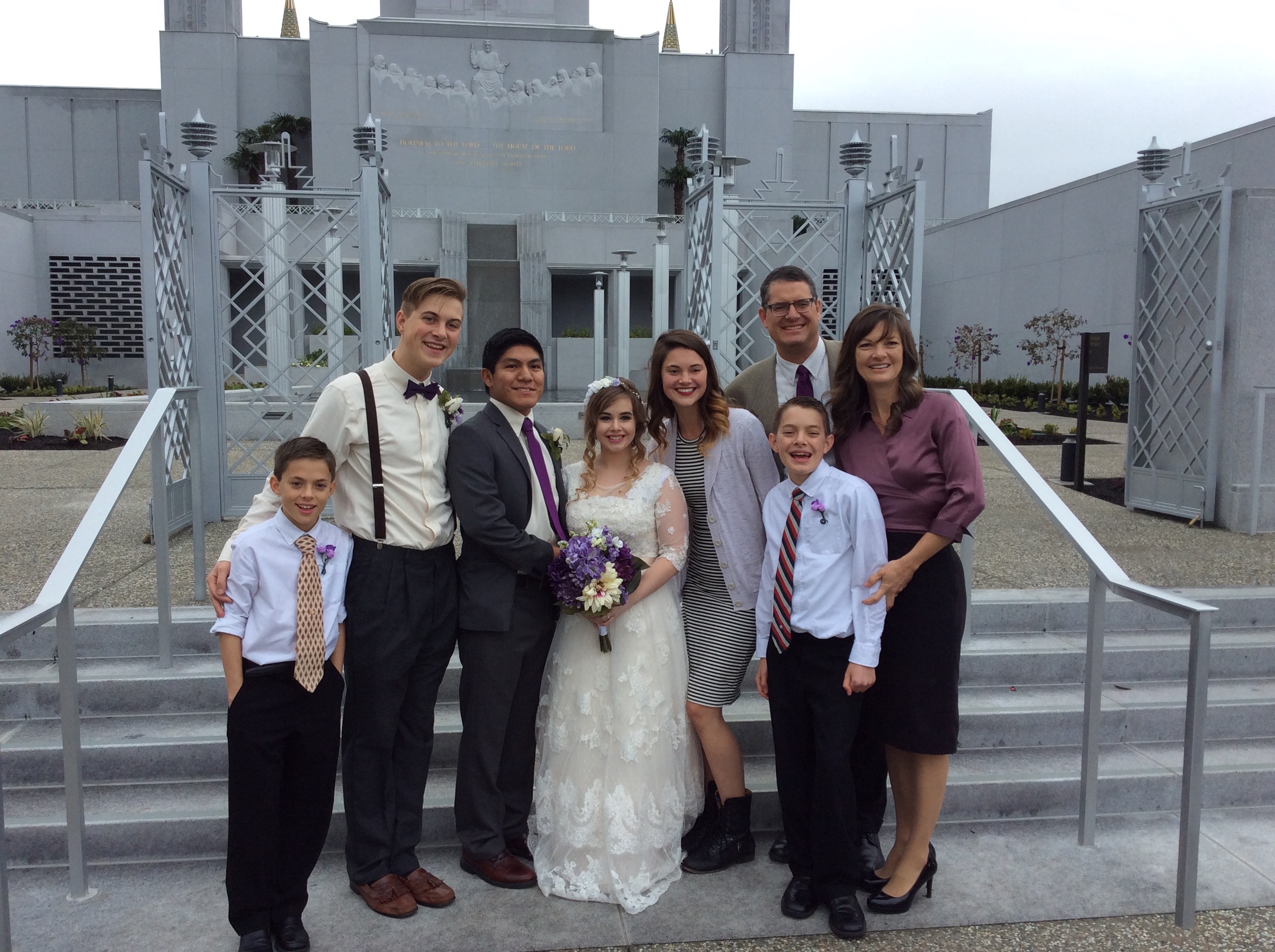 Monday – The Youngest kid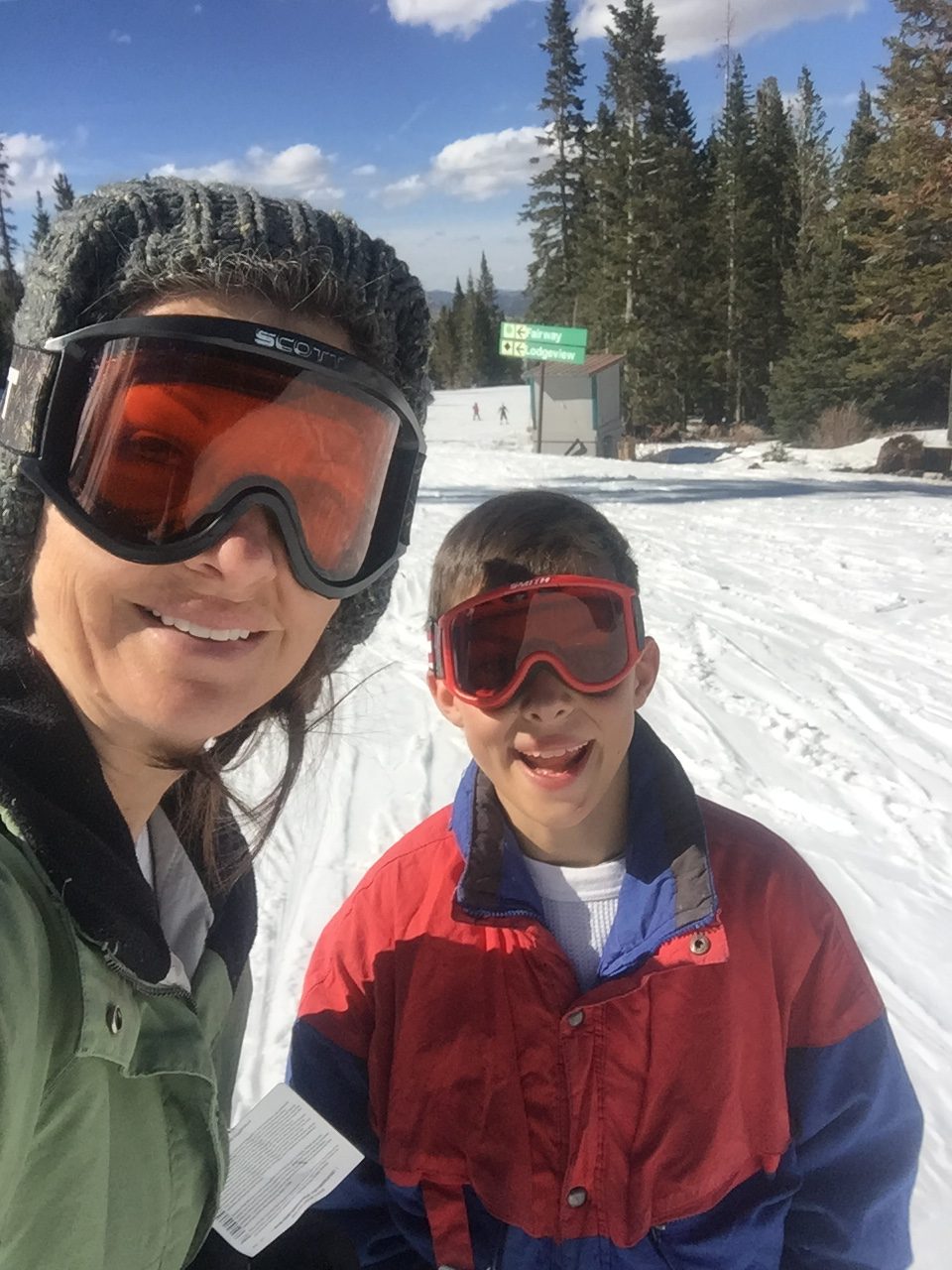 – Dunc had a different spring break this year than the boys and Adam had his trip to NYC with the orchestra (LUCKY!) so Curt and I spring breaked it at Sunrise Ski Resort and Grammy and Grandpa's cabin.
– My parents were good examples of the philosophy to keep working hard as a parent all the way through the youngest. I remember my mom telling me (I am the oldest of eleven kids) that she often prayed for the energy to raise the last ones the best she could. In my case, I only have 5, but they are spaced apart enough that I have to consciously "keep going" with Curt. It is obvious that he needs me – I don't want to give up – because he is the most talkative, thoughtful, affectionate twelve year old I know. He often reminds me of his needs. Remember his statement a few years ago before I put in the final fight for him to skip 5th grade, "Mom, you aren't helping me reach my goals!" Curt has lofty and good goals. I want to be with him when he reaches them!
– Birth order is an interesting study. I can see why Kay is the oldest, why J.D. is my oldest boy, why Clark is the middle and Adam near the end and why Curt is the youngest. They are each different, with unique needs from me, their parent. They each deserve my best parenting (acquired from all that I have learned over the past years, both from mistakes and successes). Let's do this!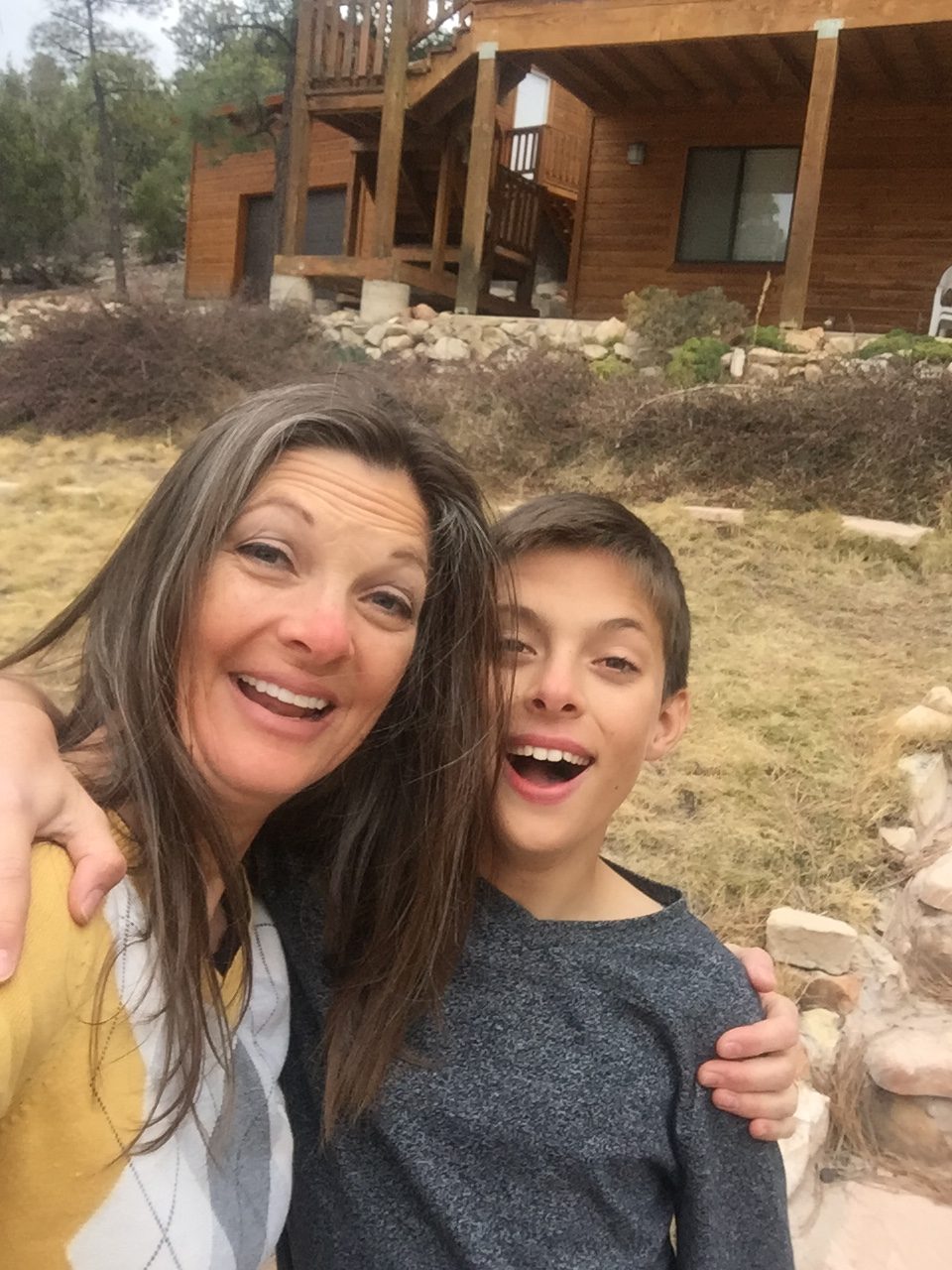 Tuesday – Hiking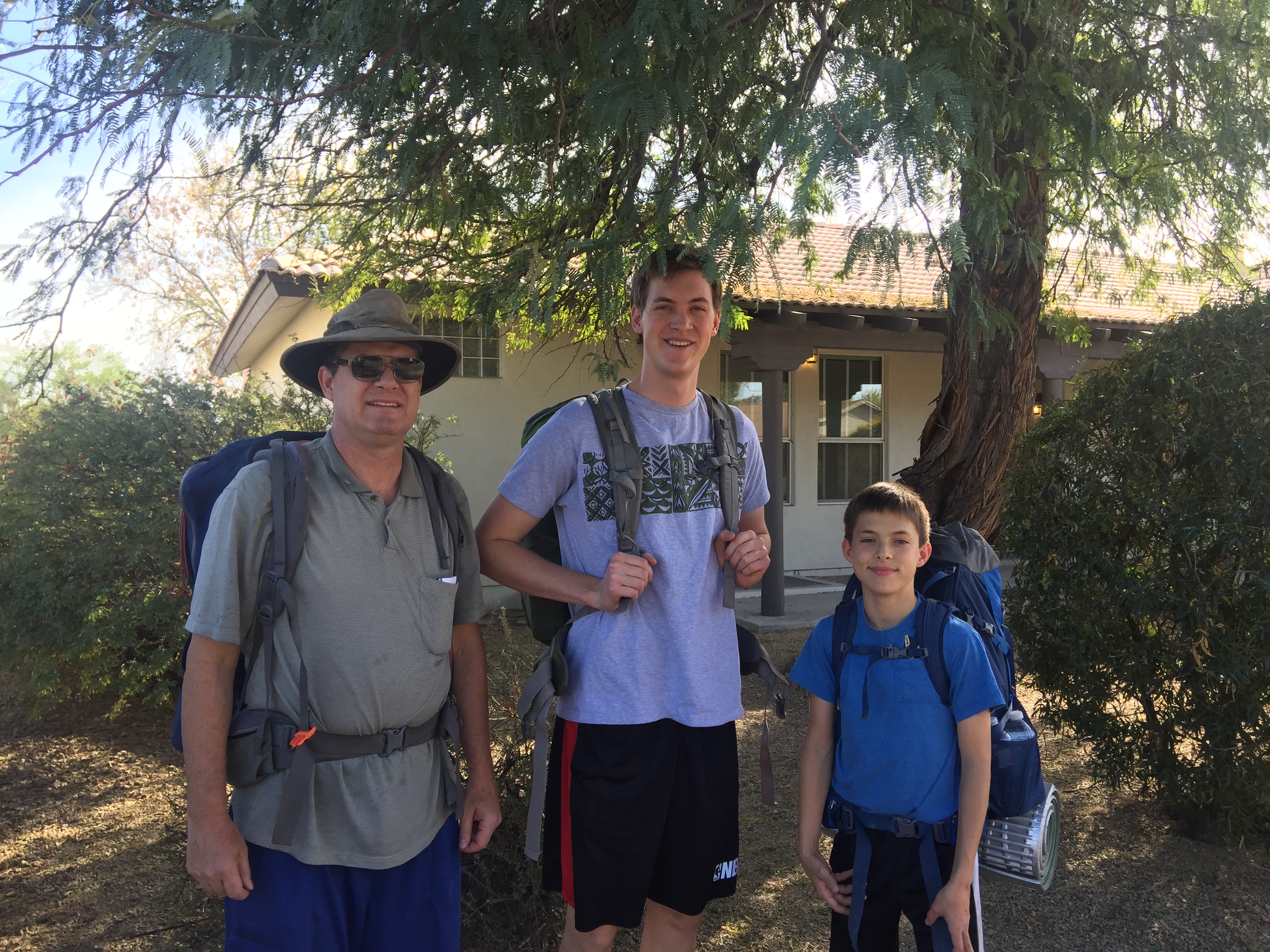 – Dunc and J.D. went with the twelve year old scouts last weekend to hike and sleep in the Superstition Mountains. Because we live close to the church where the scouts were meeting before caravanning to the mountains, my three hikers walked to the church with their gear on their backs. It looked so funny to see these guys walking down the middle of a regular neighborhood with big packs on their backs!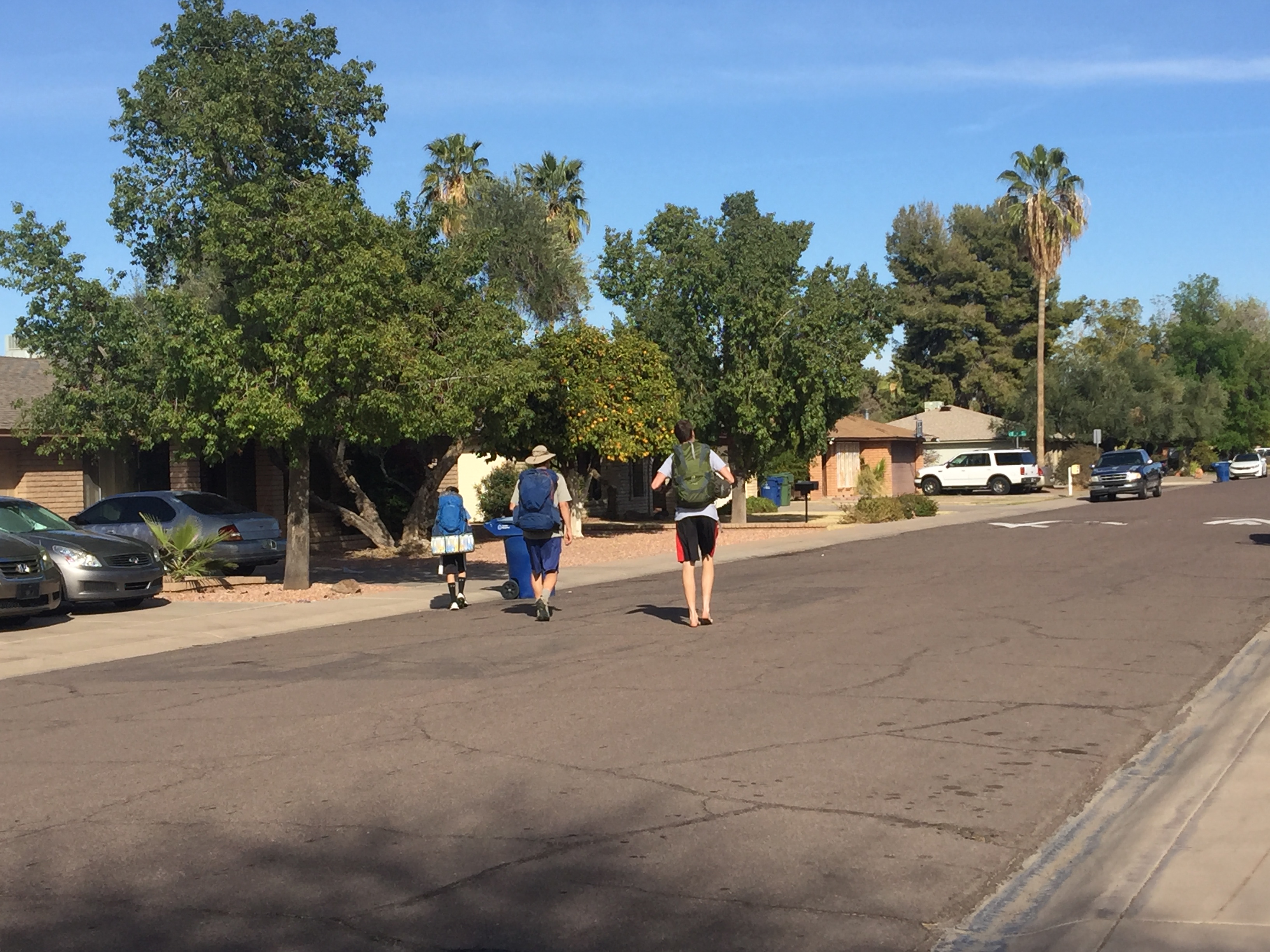 – Duncan is getting really excited for his hiking season. If you didn't already know he has been working on hiking from Mexico to Canada (the Pacific Crest Trail) in chunks every summer. He has hiked 1,300 miles and has 2,780 to go. He hopes to hike more than ever this summer – 270 miles. Two years ago Curt, Adam, J.D. and I joined him for 56 miles. That was REALLY good for me, though I was limping on both legs by the time I got off the trail (John Muir Trail of the High Sierras). Curt and I hope to join him for a bit this summer too.
– J.D. has caught the hiking bug and is committed to hiking the entire Appalachian Trail this summer from Georgia to Main, which is 2,200 miles in 3 1/2 months!
Friday – Thoughts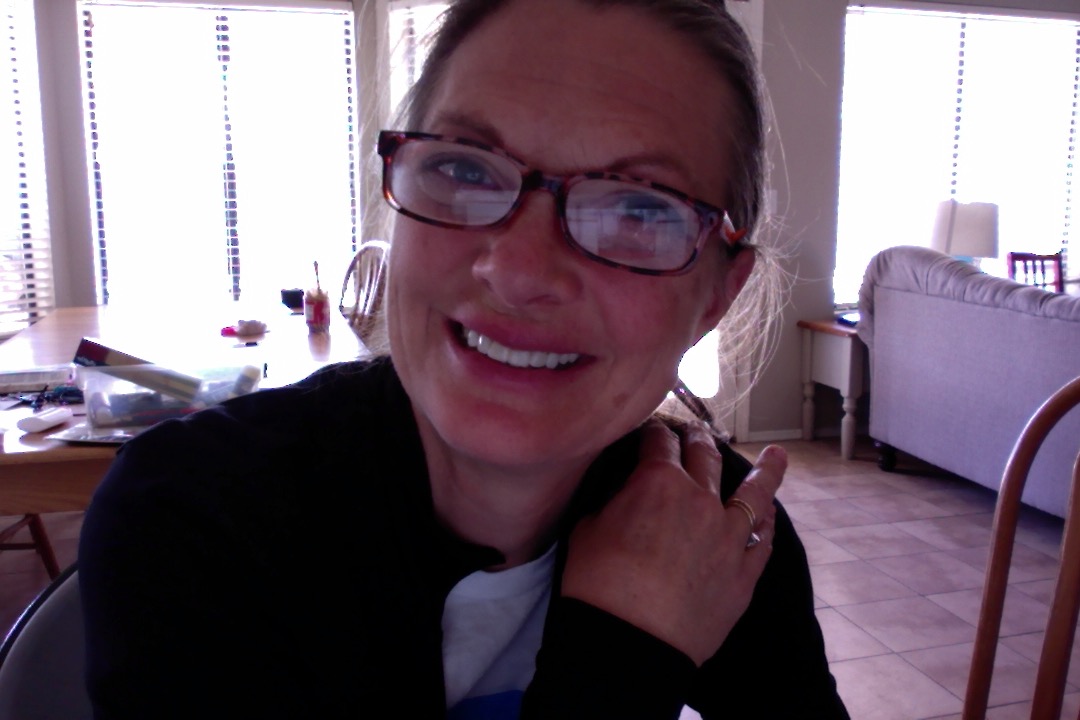 – My mind was going way faster than my feet this morning on my walk along the canal in my neighborhood. "I am so blessed!" "What do I do with the truth I have recently learned?" "What do my children need from me?" "Heavenly Father must love me so so much to bless me with this beautiful sunrise!" "Can I get away with NOT taking a shower today?" "How do I express my appreciation to my children most effectively?"
– When I came home I decided to write each of my kids a letter. I reached for the lined paper and thought, "That is not special enough. I'll find some solid, maybe colored paper." As I looked for nice paper, I found some coolio paper that my mother-in-law gave us when she was cleaning out her desk last week. "What if I made some cards for the kids?!" So, I sat down with my supplies and realized I needed some ideas. Of course I went to the internet, which took me to Pinterest. Oh my LAND! Idea overload! But I came up with some cute, but simple ones. A mess and a couple hours later (I hope it is worth it) I had six cute cards. Now the REAL work begins – expressing the feelings in my heart. As I picture each child in my mind, different feelings of appreciation and words of truth come to mind because each of my kids are so different! So, each letter, of course is custom. I prayed for God's help to say what each of my kids needed to hear from me right now. I was so focused, I was late to picking Kay up for her eye appointment!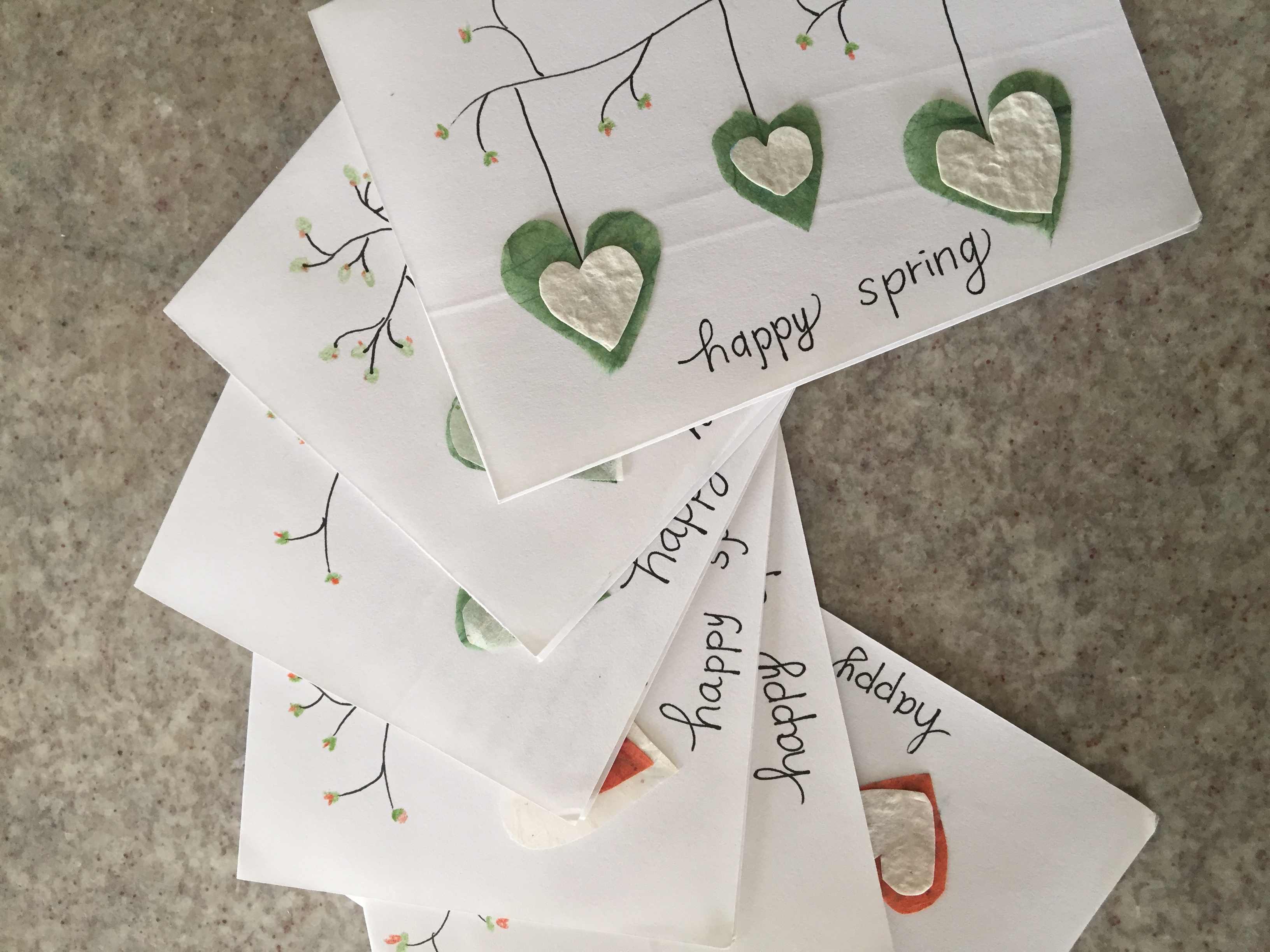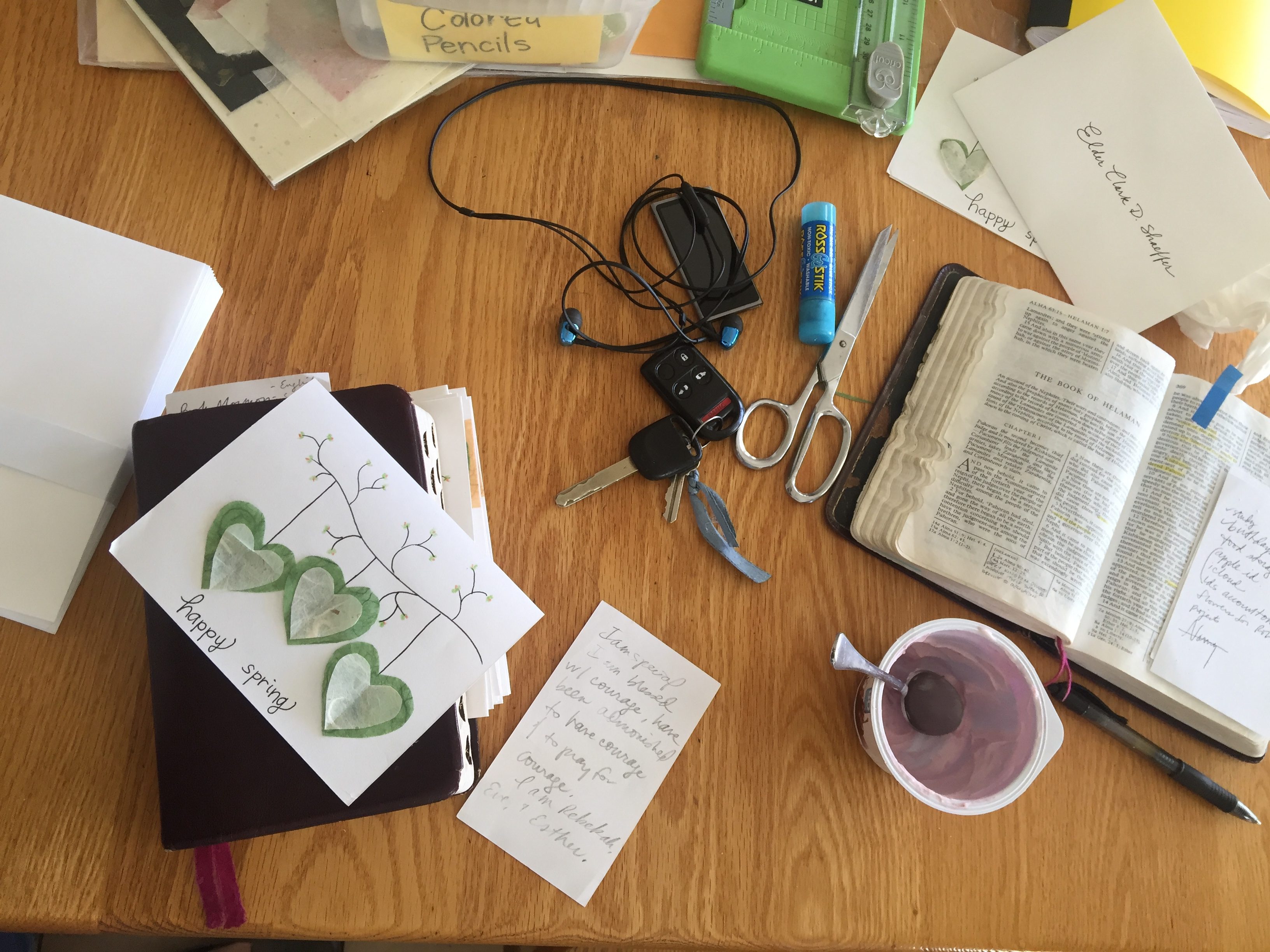 – Kay – Adventurous and beautiful (raising a puppy is exhausting, so many opportunities around her) Does she know how important she is to me and how pleased I am with her growth as an individual, wife and daughter?
– J.D. – College student and athlete (recently when through a tough decision about a special girl, dreams big, full of hope and spirit) Does he know the power of Faith?
– Clark – Devoted missionary (patiently working on his Spanish, away from home, full of love for the people in Mexico) Does he know that God's love for him knows no bounds?
– Adam – Strict student (about to explode in vertical growth, weary of studying but full of curiosity and fun) Does he know of his immense potential? Is he happy?
– Curt – Fun talkative friend (full of details and joy, open to love, kind to all around him) Does he know how grateful I am for him?
Tuesday – Spring Break – ASU's spring break doesn't match with the younger kids this year, so I decided to spring break it with my college kid today. Lucky me, I guess I get 2 spring breaks!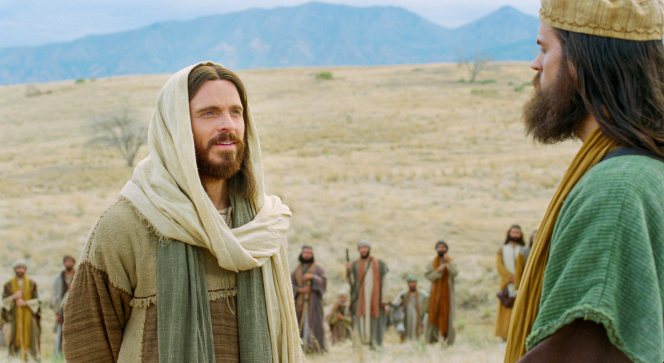 – Yoga, This morning J.D., my college student, 6 foot 9 inch son and I did yoga with Adriene. THEN:
– Temple, Next J.D. and I went to the Gilbert temple to worship. What a wonderful loving God we have, who has given us opportunities to gain truth and make covenants with Him, both of which brings blessings. Jesus Christ is my Savior and His role in overcoming the fall of man is what makes repentance and resurrection possible.
– Movie, Next J.D. and I pulled out an old VHS that our neighbor was getting rid of. Having a VHS player is so cool, because everyone is getting rid of their tapes and we benefit. I don't want to watch the yuck in most of the latest movies anyway. Three Men and a Baby was touch and go at the beginning, but actually shows how babies change our lives for the better. Fun show. I have thought that Duncan looks a little like Tom Selleck anyway….except that Duncan is cuter.
– Witnessing, Yesterday I took a challenge to witness of my love for God to someone today. I have attempted to reach Maudie, Andrew, and Justina. Left messages for all three. I'll keep trying. I found two other chances to testify of Jesus Christ, though, with two of my neighbors. It is wonderful to have the Savior in common with so many.
Monday – Puppy!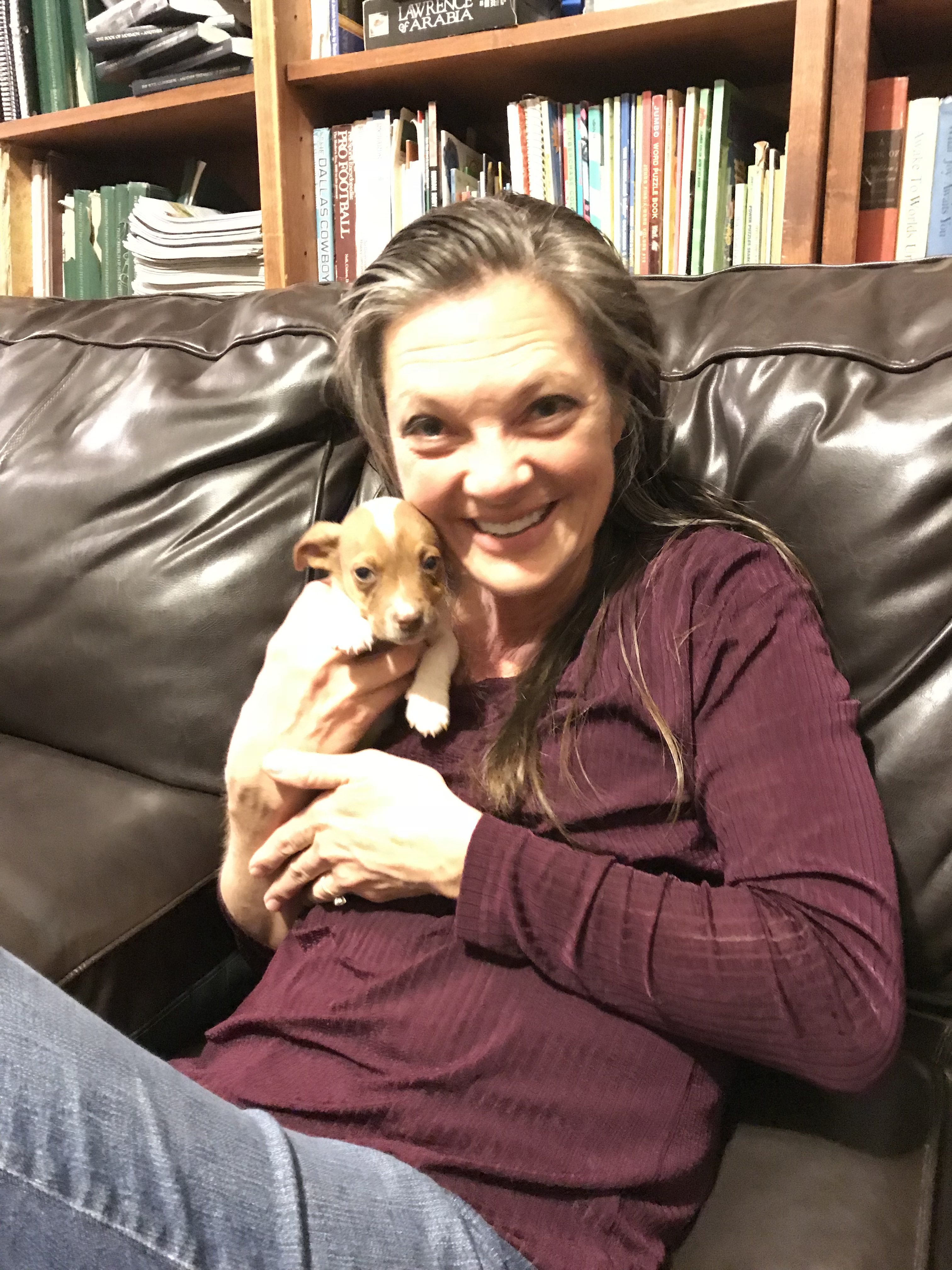 Kay and Chuck's little Watson is the cutest puppy ever!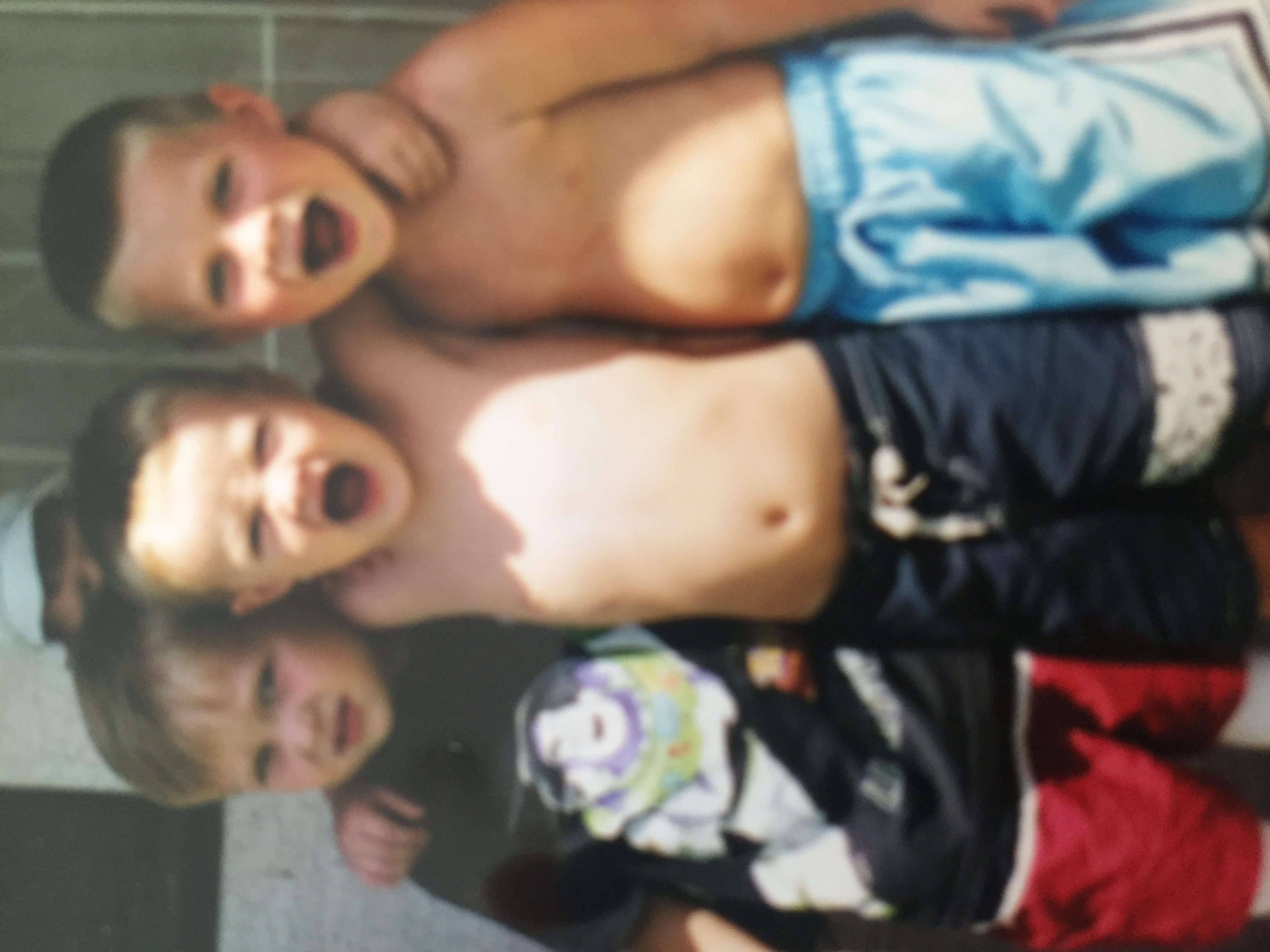 Here is Clark (on the right) at his 4 year old birthday. His cousins are in the photo with him! They are all on their missions at the same time. One in Florida, one in Washington and one in Mexico. Their lives have been carefully crafted for moments such as they are having now, proclaiming the gospel of our Savior, Jesus Christ.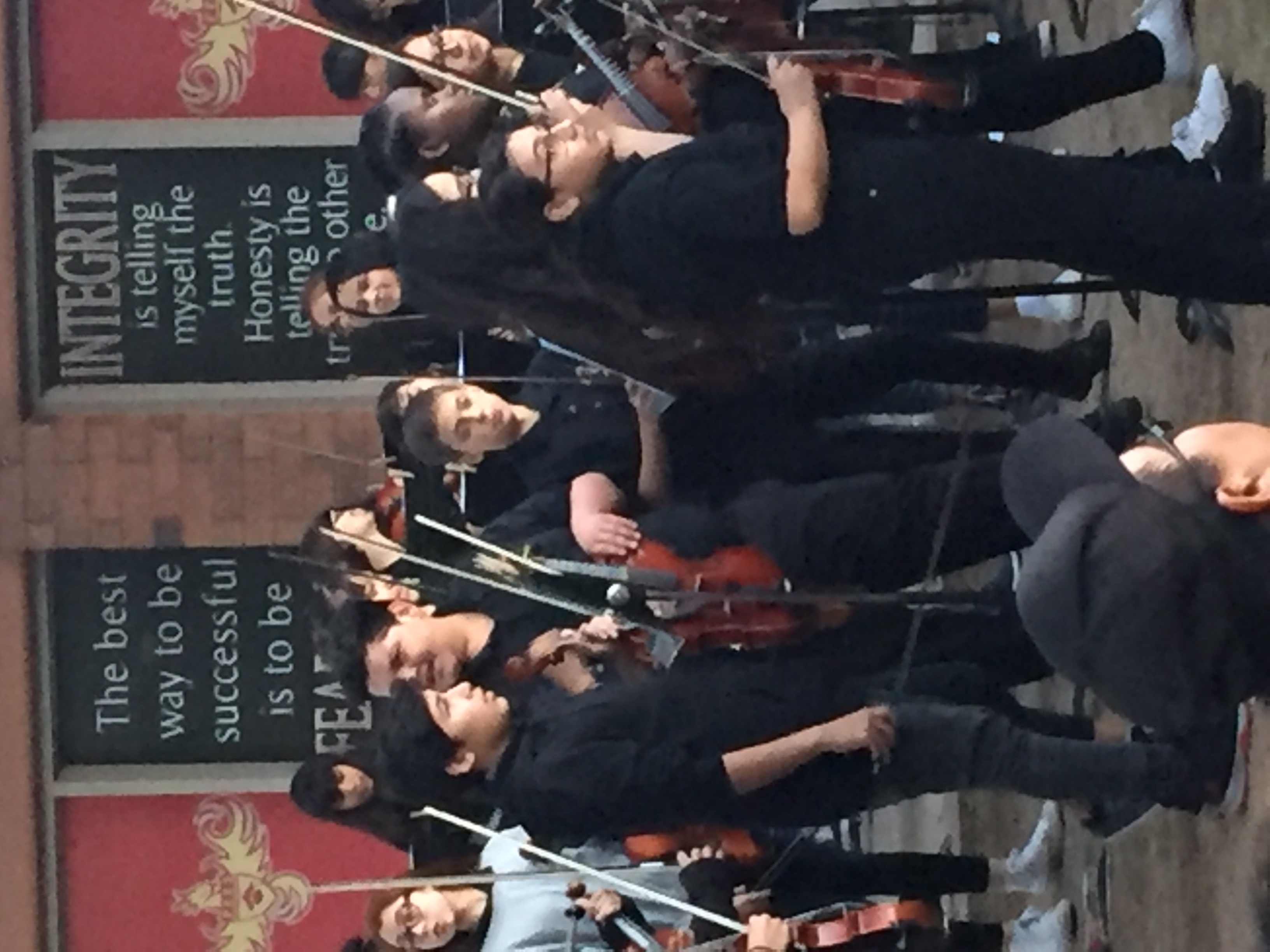 Curt is in the middle school orchestra here about to perform in their annual courtyard concert. Notice the words behind him about integrity. Cool.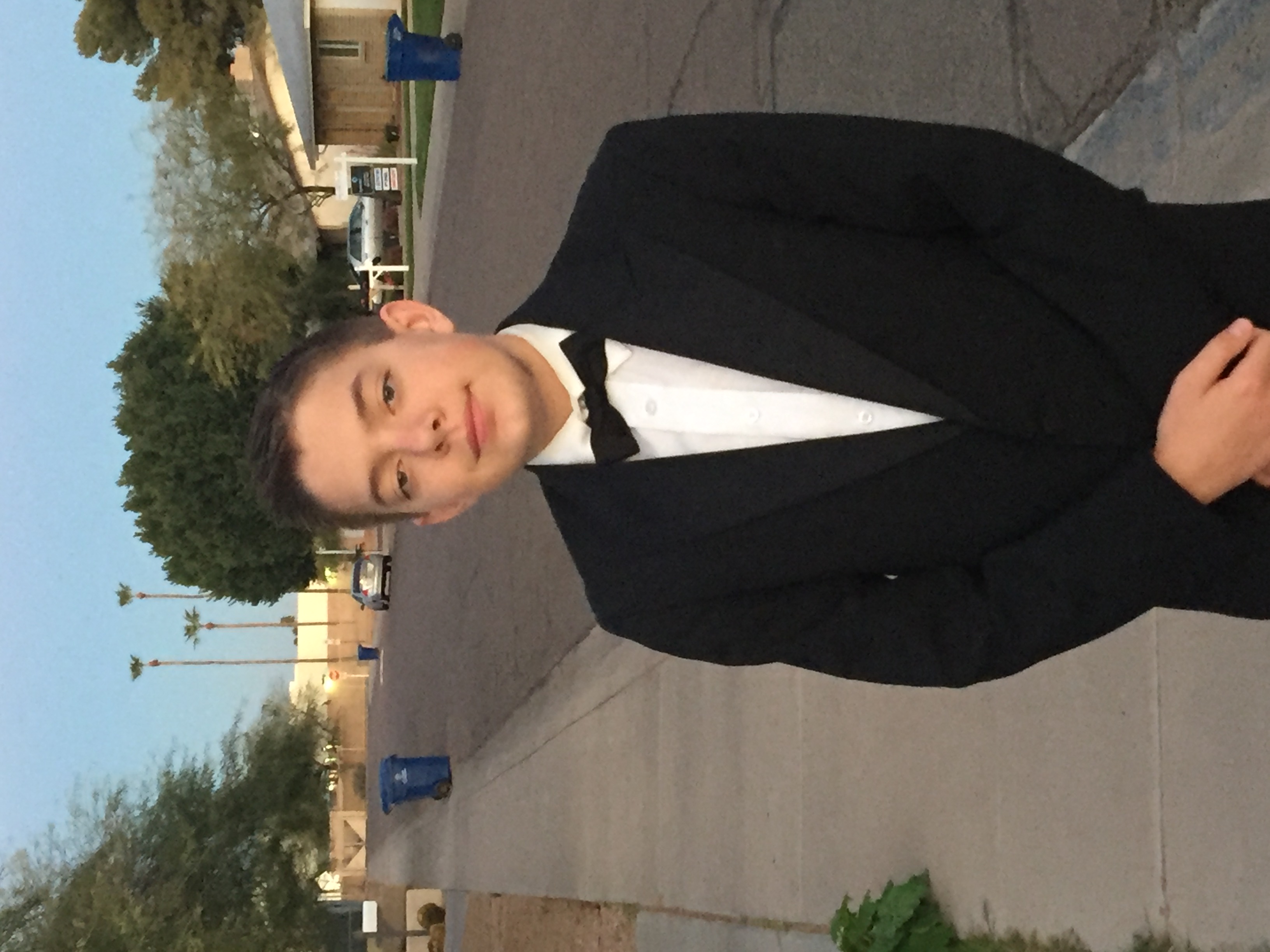 Adam's chamber orchestra got the rating of Superior in the high school orch festival this weekend. With the tree behind him, it looks like he has an afro!
Friday – Relax and Enjoy the Moment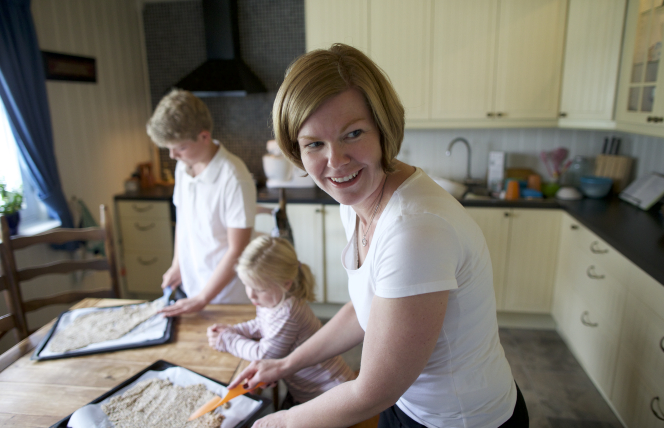 – Because there are so many details to attend to each day, it is easy for me to want the day to be over, or our vacation to begin, or the kids to grow up, or my big moment to arrive. REALLY, I need to relax and enjoy the moment! Don't look beyond the mark, but be happy.
– The Eternal Everyday, by Quentin L. Cook
"Since my service in the British Mission as a young man, I have enjoyed British humor. It is sometimes characterized by a self-deprecating, modest, humble approach to life. An example of this is how summer is portrayed. British summers are relatively short and unpredictable. As one author in a low-key way said, "I love the British summer, it's my favorite day of the year." A favorite British cartoon character of mine was pictured in her bed waking up late in the morning and declaring to her dogs, "Oh my goodness! I think we've overslept and missed summer." There is an analogy in this humor to our life on this beautiful earth. The scriptures are clear that our precious mortal existence is a very short time. It could be said that from an eternal perspective, our time on earth is as fleeting as a British summer."
– Lessons from Eve by Russell M. Nelson
"Sisters, be patient. I know something of the pressures you feel. Your kitchens are too small. Your budgets are too tight. Demands upon you exceed your capacity to help all who cry out to you. Through it all, "Improve the shining moments; Don't let them pass you by" (Hymns, 1985, no. 226). Take time for spiritual regeneration. I'll share a few lines that have sustained Sister Nelson through the years. They also reflect her sense of priority:
Cleaning and scrubbing can wait 'til tomorrow.
For babies grow up,
We've learned to our sorrow.
So quiet down, cobwebs.
Dust, go to sleep.
I'm rocking my baby,
And babies don't keep.
Wednesday – Pornography is a plague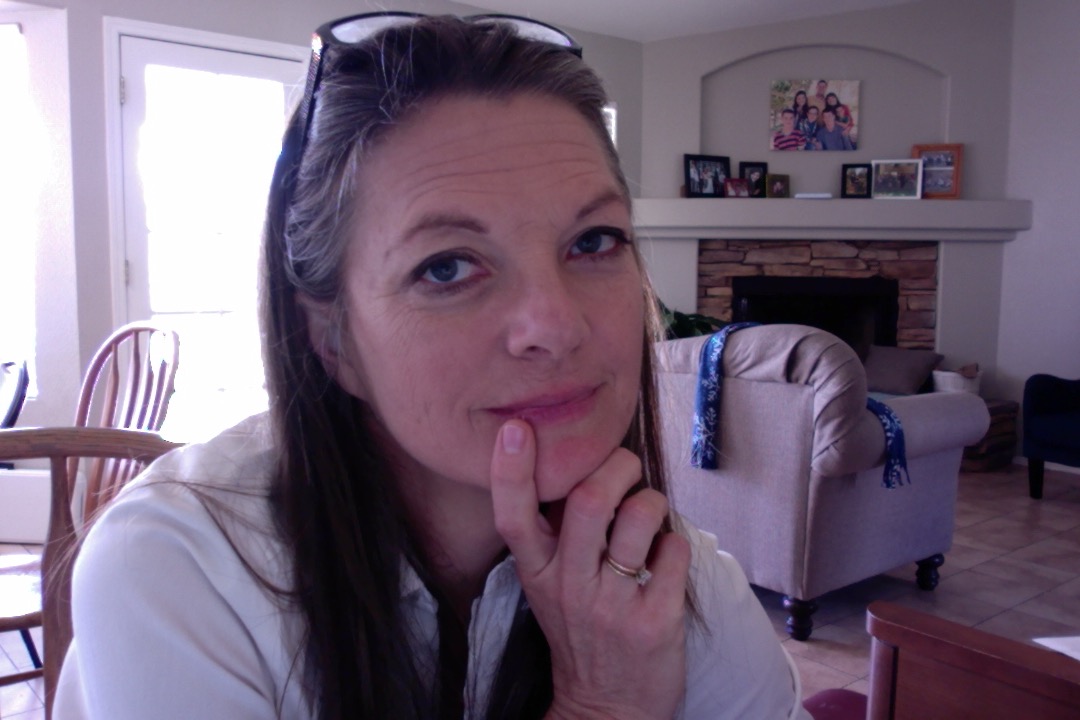 Here I am at my computer. We have been keeping it in our main room, as counseled, to keep the family computer in the open. Duncan and I have learned that our home is not immune to the devastating effects of pornography. We are constantly at war and can't relax about it for a second. We have double filters, docking rules, and open door policy on all devices. I talk often and openly with the boys about pornography. I don't watch PG-13 movies anymore even, with the exception of Star Wars and Harry Potter. 🙂
Sister Nadal tells us some good advice: "The time is here for you to stand up for what you know is right. You must judge right from wrong. No longer can you be complacent or go with the flow or wonder what to do. You must decide now which path you will follow and which answer you will give. Decide well in advance, before the pressure is on, what you stand for.
"The great good news is that you can win any assault [including the plague of pornography] that is aimed at you! And it is not that hard. Just use good judgment! You can stand up and change the channel on the television, turn off the pornography on the computer, leave a movie, and don't rent the racy video. Don't wear the revealing clothes that are too tight or too bare or too short. Leave them in the closet. Better still, leave them in the store. Stand up and walk away from temptation, just like Joseph did—only he didn't just walk away, he ran! You can do this too, literally and figuratively, and you will be safer, more pure, more secure.
"One way to disrupt God's plan for you would be to desensitize young women. Give them a small, seemingly innocent taste of something ultimately destructive, next time a little more, and next time even more again, and soon, when it was time for the big whammy, it would hardly be noticed. It is said if you want to boil a frog, don't throw him in a pot of boiling water. He will immediately jump out. Put him in a pot of cold water and turn the heat up so slowly that he won't even notice the dangerous increase in temperature. Young women, I fear that the trend in our world is to slowly turn up the heat. Pay attention. Don't allow yourselves to be desensitized by gradual lapses in good judgment."
There are many great resources. Here are a few:
A GREAT site on battling pornography
Sister Reeves, "Protection from Pornography, a Christ Centered Home" Gen Conf 2010
Elder Packer, "Cleansing the Inner Vessel" Gen Conf 2010
Tuesday – Act, not be acted upon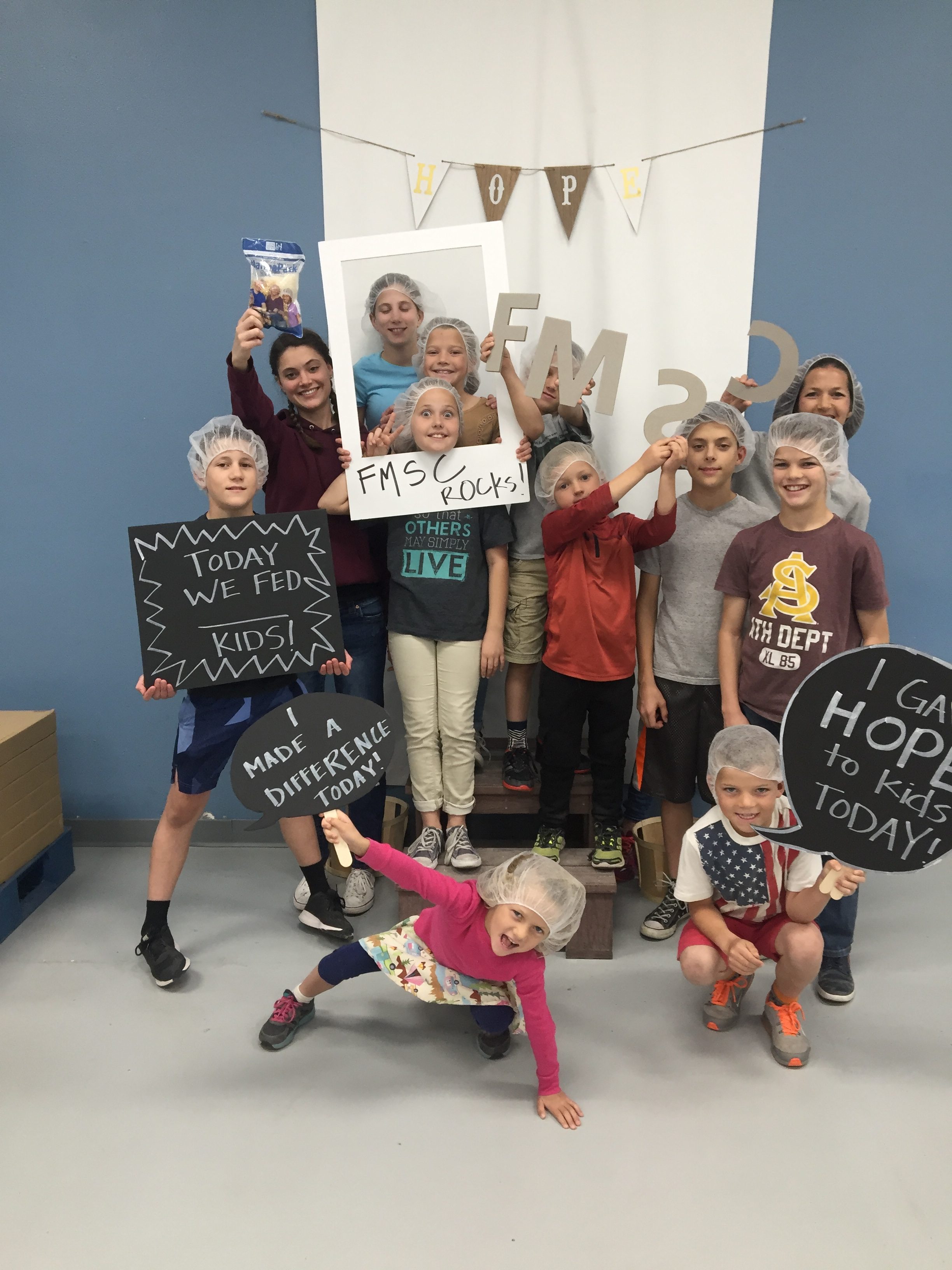 – We are so lucky to have a Feed My Starving Children location near us. I went yesterday with my parents and kids and a couple sisters and a few of my nieces and nephews. Afterwards we had a potluck at the park. I volunteered to bring soup for everyone. I DIDN'T MAKE ENOUGH!! Ughh. I feel awful. What was I thinking? Not about the soup and the numbers clearly. This is now my most recent big embarrassing moment. I have little ones everyday like wearing a shirt that was too revealing or not returning something on time like I had intended, both of which also happened yesterday.
– Yesterday was also a tough day because … well, I won't say much – let's just say that being close to my young adults as they work through relationships and life's big decisions is rewarding because I see them doing good things. They are great people. It also requires intentional action (whether that is prayer or concentration, to name only two) and love on my part. Love is the easy part for me. Plus, when they break up with a friend, it often means I am going to miss that friend too. I am grateful for all my kids' friends. I hope they know that I care.
– I chaperoned the middle school field trip to the MIM (Musical Instrument Museum) recently and was super impressed with the Natural Rhythm of Curt and some of his friends AND with the desire that all humans have to make music.
Monday – Prayer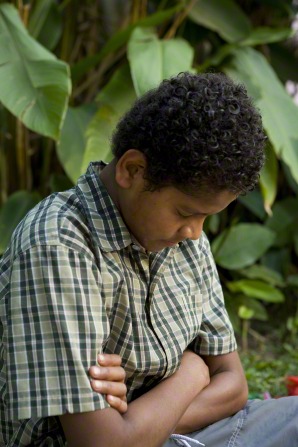 – When do you pray?
– I pray When… HERE IS A VIDEO that my niece made 3 years ago that includes many of my nieces and nephews and sisters and brothers and even my grandma. See if you can find Dunc the Hunk in it. 🙂
– I prayed a lot this weekend: for direction in my teaching at the Relief Society Conference, for comfort, for inspiration while reflecting on my goals, for my kids – especially Clark on his mission and J.D. on big decisions. I am so grateful for a loving Heavenly Father. I know He hears my prayers. HERE is a wonderful talk by Sister Wendy Nelson that has changed my life.
– This is the link to the amazing talk by Joy Jones and Bonnie Cordon that I based many of my comments on during the conference this weekend.
Wednesday – Listening



– I need a hug today. A real good one. It is hard to be the one listening all the time. I need someone to just listen to me for a while. It was REALLY nice to go to MY mom's yesterday and just talk.
– Curt has been fed up with the behavior, profanity and pace of instruction at his school lately. Is this a time to teach him to be patient with life's unfair handouts or is it time to protect him and find him a better situation? At "Bridges," a extracurricular after school program sponsored by ASU for seventh graders, the teens were taught about goals and taking steps to reach them. The parents were taught active listening skills. Curt's goal are to be an athlete, mathematician/engineer, go to a tech or highly academic high school, and to be successful while being well-rounded. As I was practicing active listening technics I realized his current school isn't helping reach his goals. I grew impatient as the burden of mediocrity and filth piled on my mind and heart. I tried not to voice a "quick-fix" but to let him come to his own solution. Ugh. I am afraid I lost it. Now I have to figure out what to do next.
– The excellent listening skills we learned to use on teens help with everyone. Exercising them in real conversations has to be a conscious change, but SO WORTH IT!> CLICK HERE for a quick easy list of listening hints to use with you family members.
Tuesday – Pets are a gift from God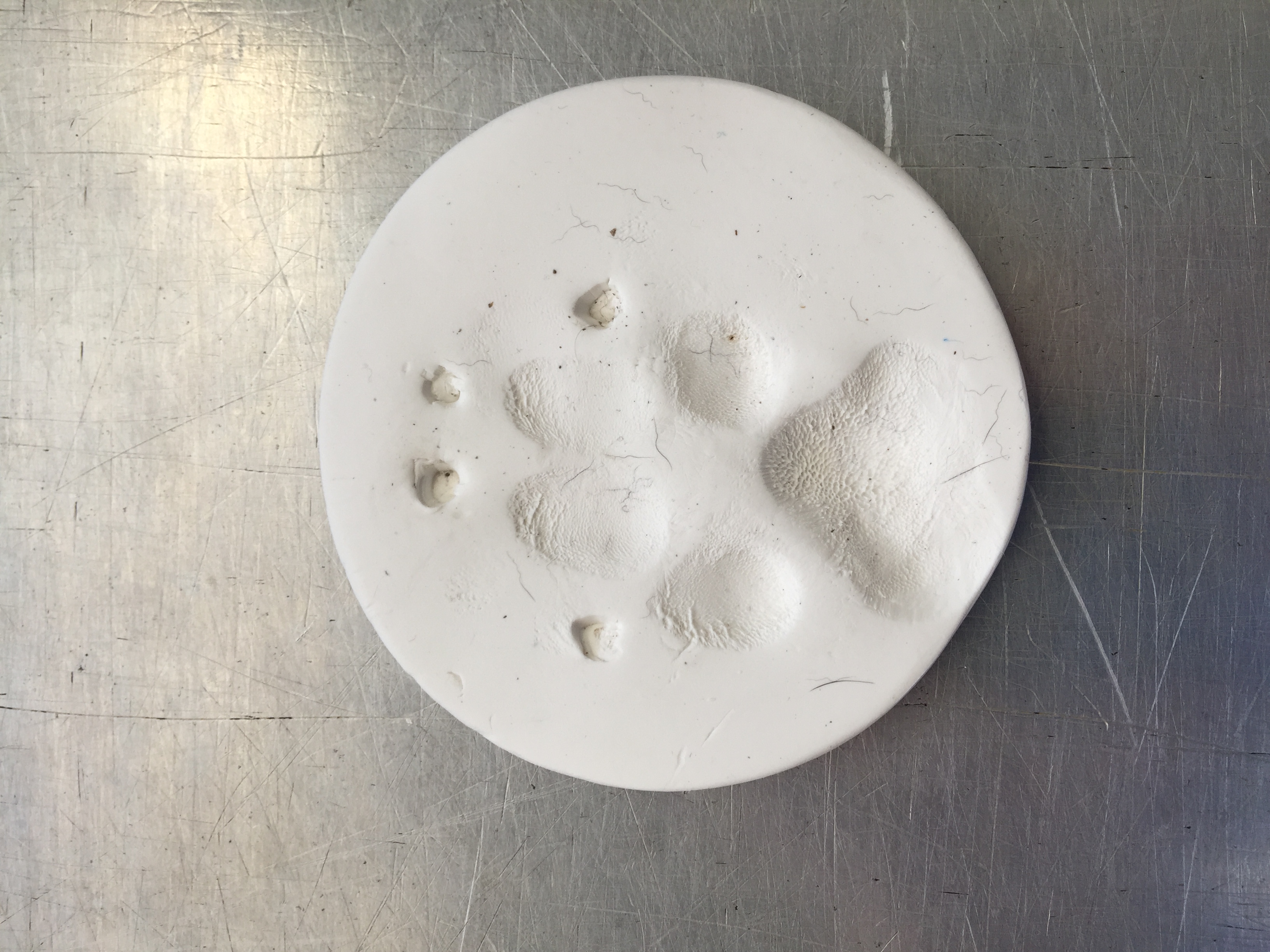 – Sally, our beloved dog, passed away on Friday. Do dog's go to heaven? YES! CLICK HERE for my thoughts on this and more about Sally.
– Yesterday (President's Day) Duncan, Adam, Curt and I went on a family history tour of The Curtis Ranch, home of my great grandmother Clara Curtis Kimball. The fantastic day was organized by my sister Carol, a family researcher and enthusiast. We all have AMAZING ancestors. LEARN MORE ABOUT YOUR FAMILY HERE.
– Missions are hard! Anxiety, disappointment, and homesickness are only the beginning. Pray for these amazing missionaries all around the world. HERE is Clark's latest.
Wednesday – Discuss HARD topics with me, even Politics and Religion.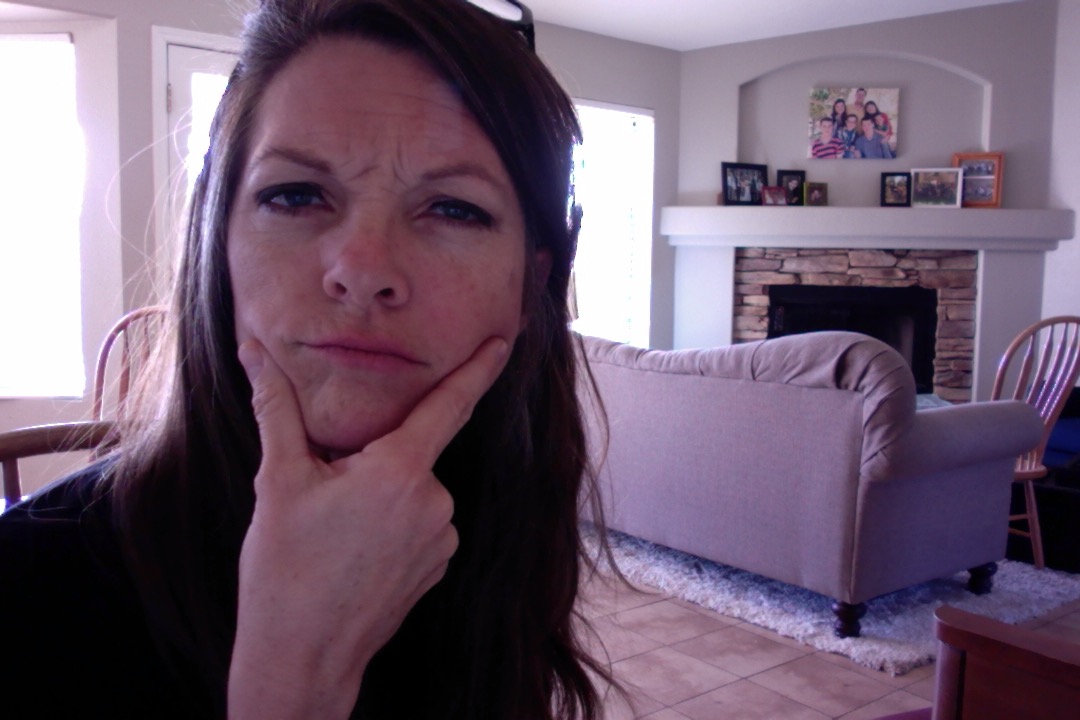 – I am blessed to be able to discuss politics and religion (I have a lot to learn) with people from both sides. Sometimes the discussion doesn't go very far because of, what Amy Wax calls, enforced orthodoxy. Her recent article "Are We Free to Discuss America's Real Problems?" in Imprimis is, in my opinion, absolutely brilliant. It expresses my thoughts on fair discussion. Click here for the entire article. Her op-ed in the Philadelphia Inquirer on August 9 under the title, "Paying the Price for the Breakdown of the Country's Bourgeois Culture" is HERE.
"Offense and upset go with the territory; they are part and parcel of an open society. We should be teaching our young people to get used to these things, but instead we are teaching them the opposite" (Amy L. Wax).
– Here is an example: I don't agree with Trump on everything, but I like some of the things he is doing for our country. Did you know Maricopa County is the fourth largest county in the US by population? Interesting that it was first in 2016 in GOP votes among states supporting Trump. Maricopa county had more GOP votes than eleven of the states that Trump won.
Since we are allowed to state our opinions (Free speech):
I agree with GOP principles:
limited government,
fiscal and personal responsibility,
the order of law, and a
good business climate results in jobs.

But I am open for discussion, because you DO have a right to your own opinions too.
– I agree with my dad: These principles must be accompanied by reasonable regulations as well as appropriate support for the family and for the poor.
BOURGEOIS [boo r-zhwah, boo r-zhwah; French boor-zhwa]
– What is bourgeois? "Bourgeois" is a noun referring to a member of the middle class, a person whose political, economic, and social opinions are believed to be determined mainly by concern for property values and conventional respectability. I guess I am bourgeois.
To SHARE comments CLICK HERE. Scroll to the end of the post.
PAST "Today"s are HERE.
Tuesday – Hmmmm.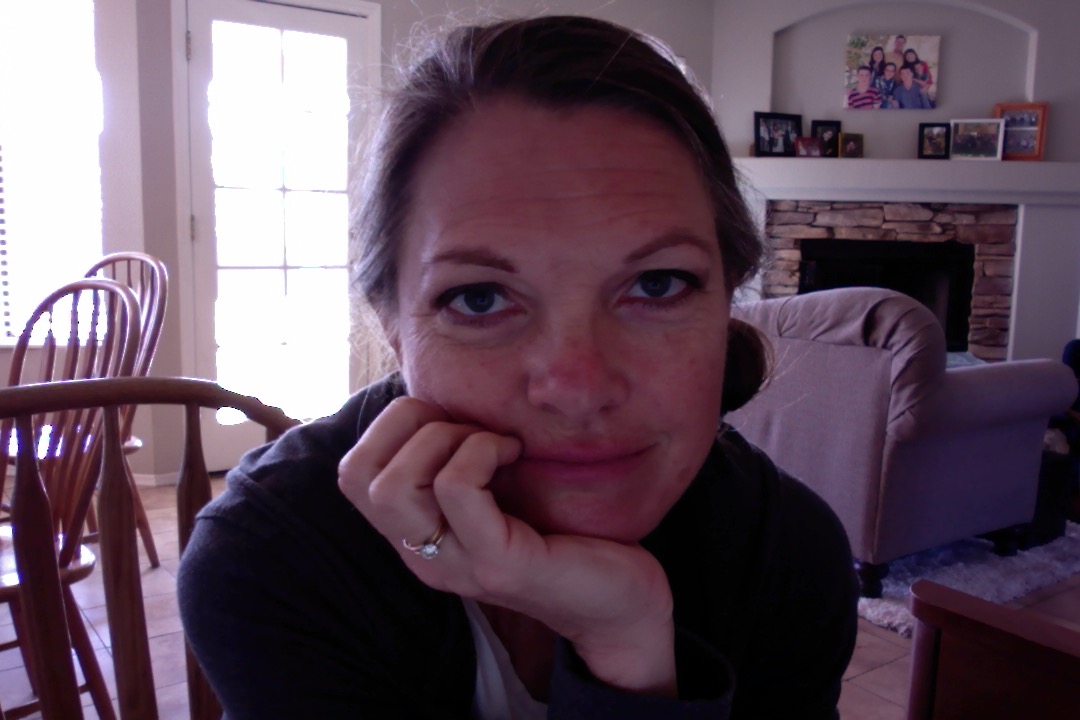 – What is my purpose? My kids are getting older and don't need me in the same way they did when they were young :(. Last night I had a dream that I went back to visit the Gilbert seminary building, representing my failed attempt at trying to start a career in my mature years, and they had replaced the carpet and walls. Also in my dream, the seminary kids didn't recognize me and the teachers were all new. The only people that gave me any attention was Leah (Thank you Leah!) and Brother Ericksen (who really teaches at a different school). Of course the dream got REALLY weird after that because I couldn't find my shoes when I was ready to leave the seminary building and so I had to ran through muddy puddles with bare feet in a frosty ice-blue Cinderella prom dress while everyone laughed at me when I left. Before finishing my barefoot walk home, I debated whether I should buy some peaches at a nearby fruit stand. Dreams are funny, but sometimes they have meaning. Any guesses?
– Hot cracked wheat (crack the wheat grain/berries in your blender or buy them from my brother's bakery, Bread Brother's) cooked with coconut and served with half and half. YUM!
– Clark sent a great email from his Mexico mission yesterday including details like showers out of a bucket!
– I am going to work on scrapbooks again today. It was worth the good cry yesterday, which felt good.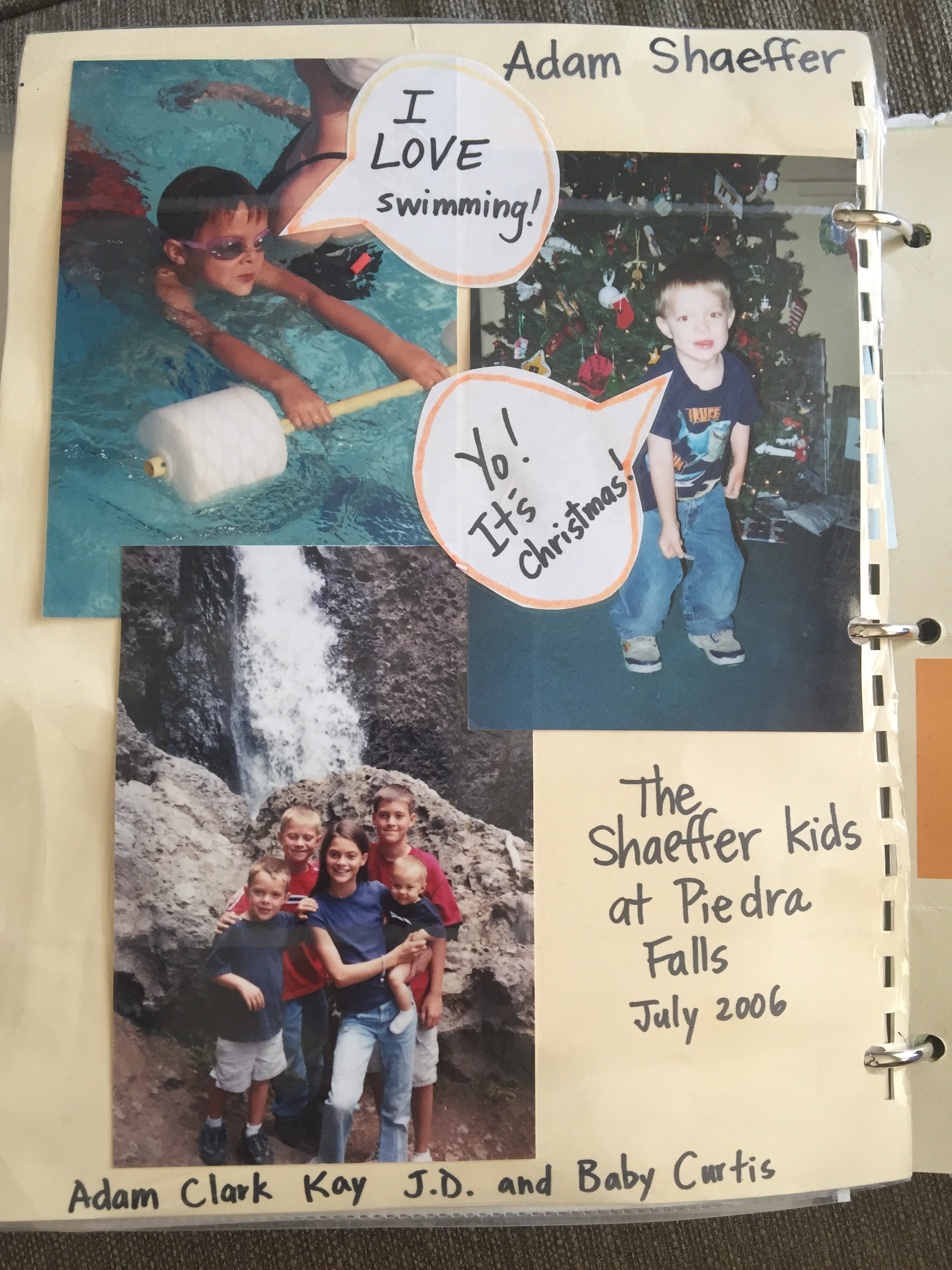 LATER REFLECTIONS ON MY PURPOSE AS A MOTHER ARE HERE.
Monday – Wellness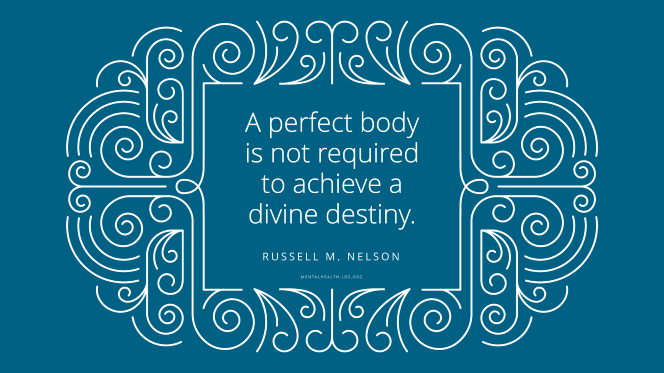 – The perfect body is not only unnecessary, but it is impossible. But good health IS important AND possible. It means better spiritual and emotional health
– Today I went on a walk (while listening to 2 Nephi/Nefi in Spanish), which is great. I had cold cereal for breakfast, which isn't the best, had a raw beet salad for lunch.
– I read my scriptures this morning. Do it first, before anything else, if possible.
– Papa's burial in Santa Fe New Mexico was well documented by my sister-in-law, Angela. See the photos here.